Home
»
Advertising
,
collecting
,
diecast
,
Film
,
Internet
,
Marketing
,
Mattel Disney Pixar CARS
,
Retail
,
Toys
,
TV
Mattel Disney Pixar Diecast CARS: Yes, the Hauler Semi Cabs Are Canon
Of course, you don't have to buy them but sorry, the evidence is pretty overwhelming 🙂
How else do the haulers get to the race track? We have direct evidence that Mack drives McQueen in a hauler to the race track. We also see Gray, the Dinoco cab attached to his trailer portion.
I think it's pretty safe to presume there is a matching cab/semi for the rest of the haulers.
Trucks are a natural part of the CARS universe.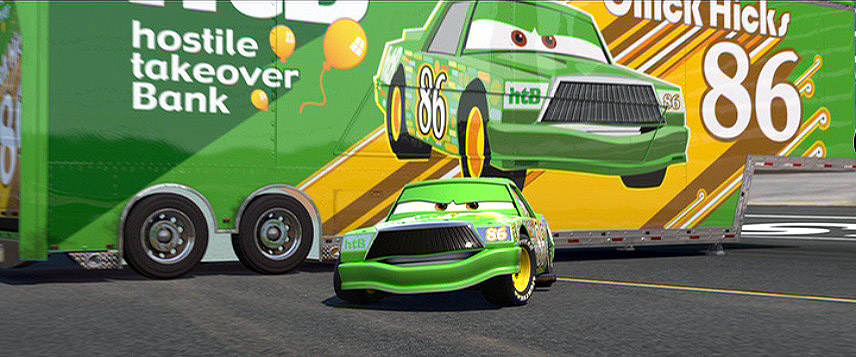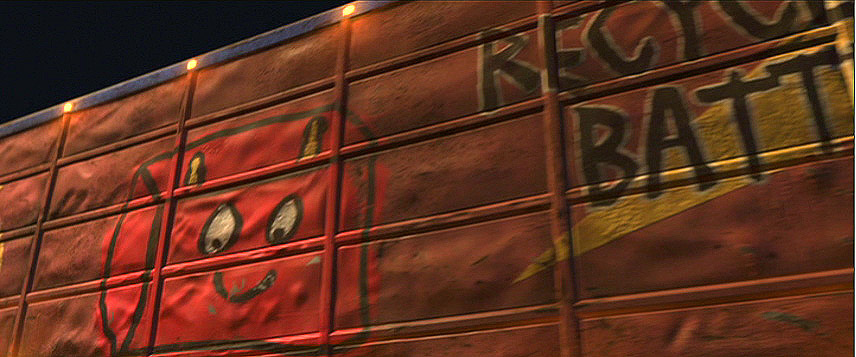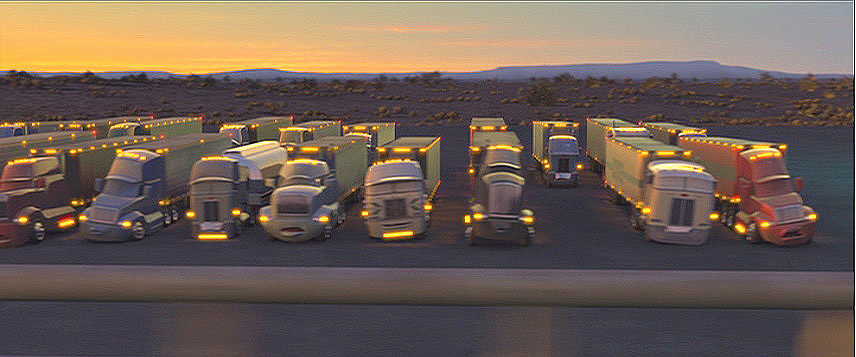 Every trailer is being hauled by a "semi" cab …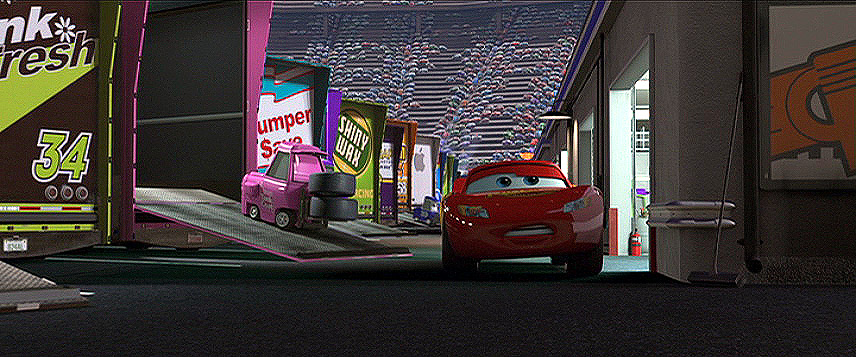 So, it's pretty safe to presume that every trailer here was brought to the race track by a semi/cab … in fact, you could even argue that in looking at Tank Coat's Hauler Trailer, it's very empty unlike McQueen's trailer which doubles as his Bachelor Pad but since McQueen is a rookie and running under a small budget with a smaller sponsor like Rust-Eze … Tank Coat Pitty might even have TWO haulers – one for the CAR and one for other equipment …
Example … Dinoco, Big Time Dinoco …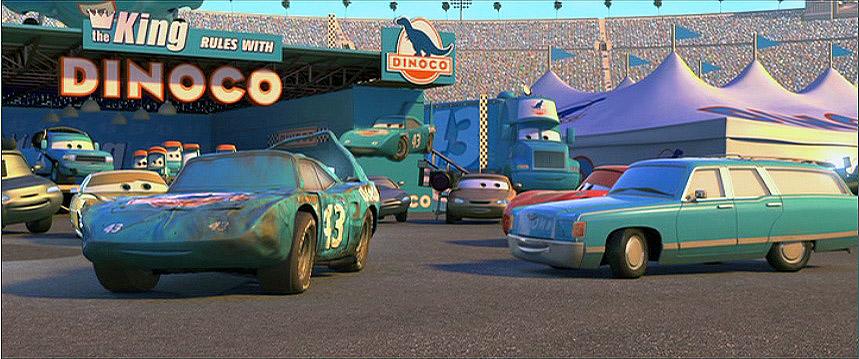 Probably Gray, the Dinoco Hauler in the BG … but who's that flanking the other side of the Dinoco Big Tent?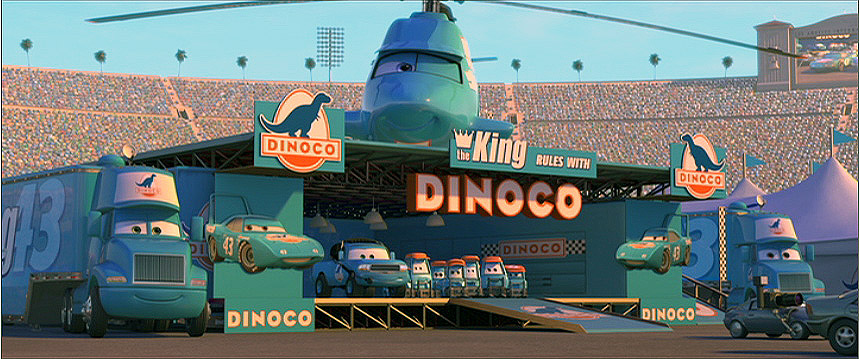 Yep, hauler #2 – For the BIG sponsors, TWO haulers and of course, if you're building a Dinoco Diorama, you'll need TWO haulers …
And of course, we will want most of the haulers at the Rest Stop above plus the closeup of Gil & friends (Gil is the dude in green).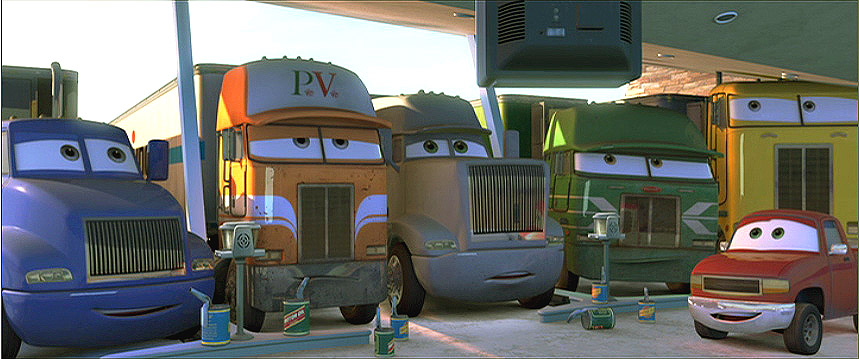 And hey, we also want that red RSN Mobile TV Studio hauler!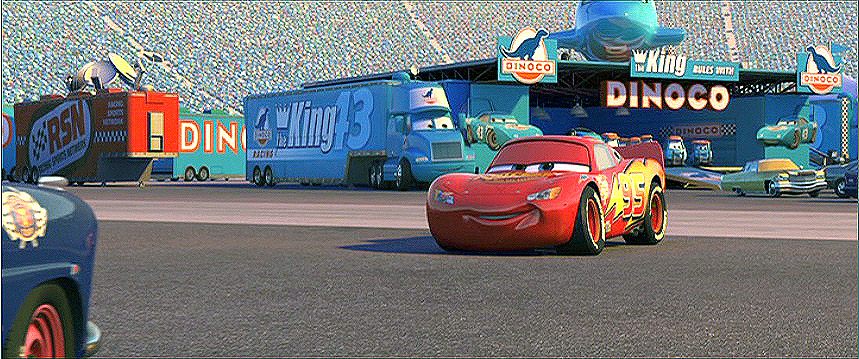 So, yea, haulers and cabs definitely canon and part of the CARS film & CARS diecast line … not saying you have to buy it, you just can't deny it 🙂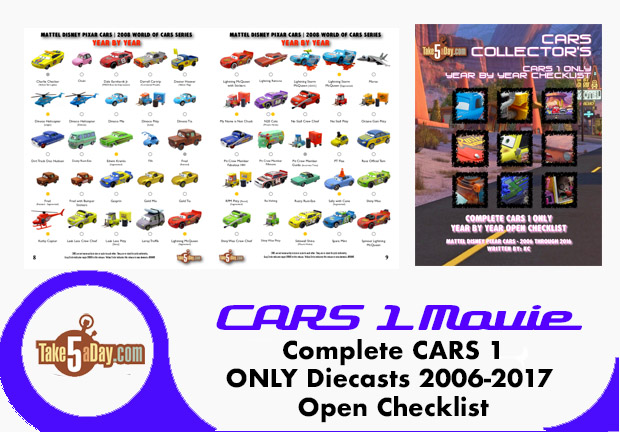 metroxing

20 December 2008

Advertising, collecting, diecast, Film, Internet, Marketing, Mattel Disney Pixar CARS, Retail, Toys, TV


43 Comments