Home
»
Advertising
,
collecting
,
diecast
,
Film
,
Internet
,
Marketing
,
Mattel Disney Pixar CARS
,
Retail
,
Toys
,
TV
Mattel Disney Pixar Diecast CARS: Night Scope McQueen & Collector's Guide
This is NOT an exclusive.
Repeat, NOT an exclusive but yes, it seems like it is.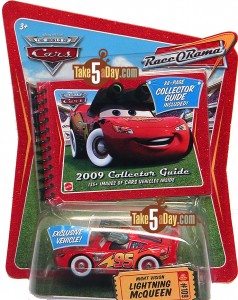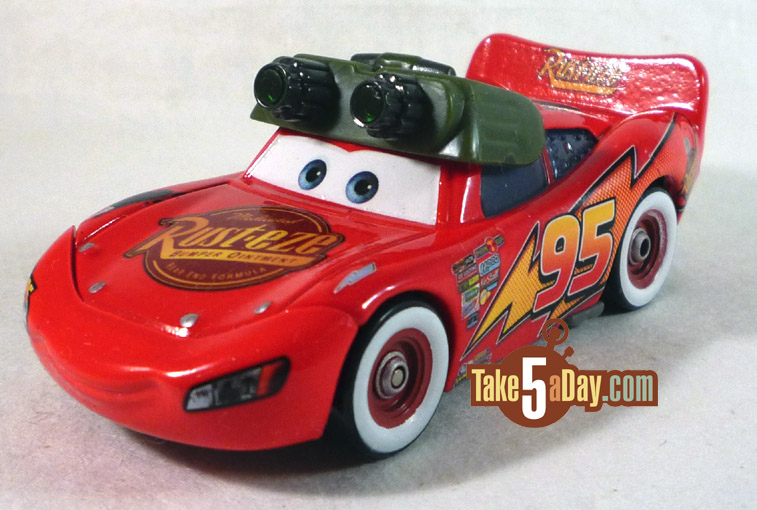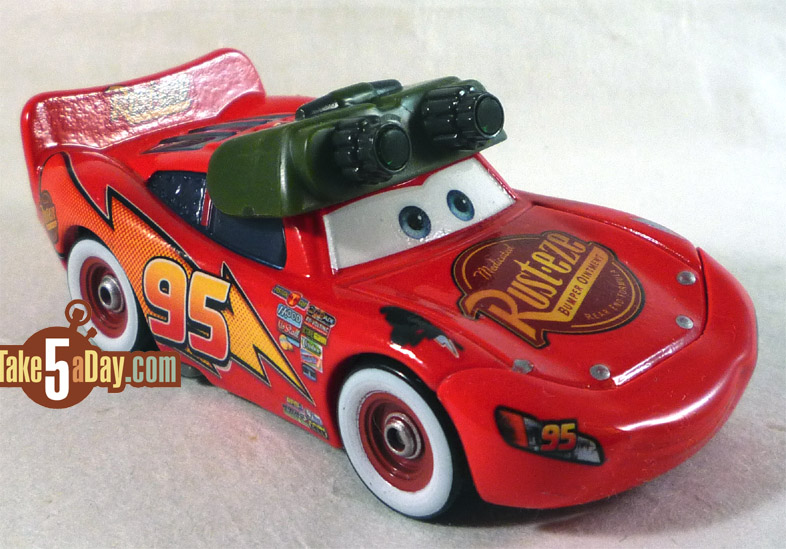 Again, like everything else that Mattel readied for this holiday season, it's an item they have and are shipping from their warehouse. Of course, online sellers have placed, gotten and are/have shipped out to customers … the big three? Walmart, Target & TRU and even little bro, Kmart?
It's enough to make a grown man cry.
I would note that WM had it listed on their 3rd pallet but they might as well list 'Second Coming' on that pallet for all that it means … so it could be at your local Walmart on Monday, the day after Christmas or sometime in January or February … Or it's there but in the gardening section … is that any way to shop for CARS?
Welcome to the terrordome – cart?
Target has it in there system which of course, means it might show up anywhere from tomorrow to next February.
Same with TRU and if Kmart lasts much further beyond spring as an ongoing business … they might get it then also.
So, I know this isn't much of an answer and you want to apply logic to the situation. Surely they can afford to buy ONE box of these at wholesale prices? Or put them out? but who knows – again, maybe because WM scheduled it on a pallet, the other retailers decided not to buy it?
So, again, while I'm not saying it's 100% certain you will NOT find one on the shelf before 12/25/2008 … I would not count on it – have that box of Penley toothpicks handy as your backup stocking stuffer plan or of course, buy it online. So, join us on the cybermall. Buy a box, I'm sure you will find any new friends at the CARS TRADING POST 🙂
But if you're in no hurry, they will eventually show up at retailers … this is NOT an exclusive and NOT a limited item even though it seems like it. It is a regularly listed iten and should be available for most of 2009.
Of course, for two of out December Contest winners, the CAR & booklet are already on their way to you, courtesy of Children's Toy Closet. Enjoy!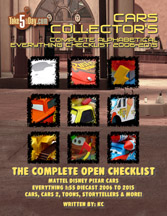 metroxing

13 December 2008

Advertising, collecting, diecast, Film, Internet, Marketing, Mattel Disney Pixar CARS, Retail, Toys, TV


35 Comments