Home
»
Advertising
,
collecting
,
diecast
,
Film
,
Marketing
,
Mattel Disney Pixar CARS
,
Retail
,
Toys
,
TV
Mattel Disney Pixar Diecast CARS: Printable Black Friday & Holiday Printable Guide
Here is a checklist of what's coming and or what's already out that's 'new.'
This is mostly intended for openers or those who only collect one, anyone else can write in the margins 🙂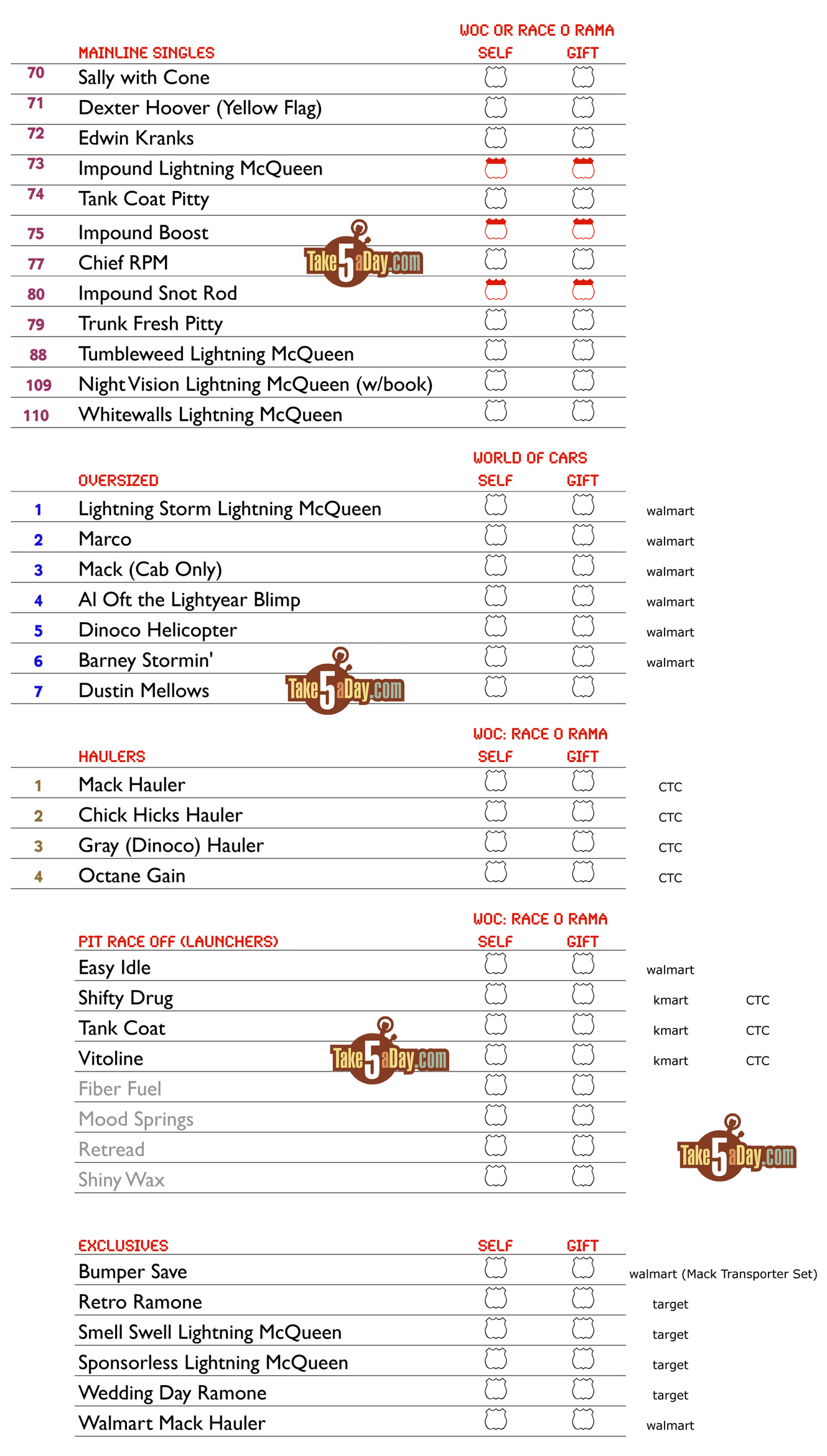 This is a JPEG file – just drag off to print.
The ones in the RED highway sign are CHASE ones and only available for a limited time.
The store listings on the right for non-exclusives are suggestions on where to look first or second … remember, there are no exclusives except for those at the bottom and the original first-to-ship plans got changed so it's unknown where to look first or where you'll find it best – other than good luck!
I did not list C CASE singles contents as it will probably be out in a few weeks and I didn't want to confuse people who might be thinking somehow they are just looking hard enough.
I did list the other gray launchers that might be out before December is over but with WM, who knows when it will go out so you can keep your eye out but it's not likely to show up until the week AFTER Christmas.
I'm not sure if you need to heed this advice passed along by 'collectormom' …
"WM employee suggested I get to the store at 4am because people will line up around the Cars pallet to be the first to get a crack at it at 5am. Yikes!"
Keep in mind that the WM's getting the pallet? They will be getting TWO more exactly like it that has already arrived or will arrive the following week so keep that in mind. If you're planning on getting up away and going to Walmart, by all means, do so … but if don't want anything else – you live 40 miles in 25 feet of snow/ice and with hungry wolves and you only own a scooter … there is no need risk your life but hey, you're a grown up 🙂
Happy shopping. No cutsies, no returning of Mack the Transporter missing Bumper Save and no fighting unless you're out of the range of the security cameras.
Black Friday Mack the Transporter post.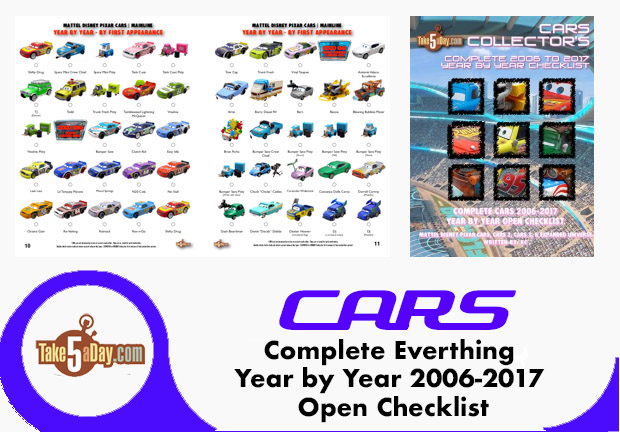 metroxing

25 November 2008

Advertising, collecting, diecast, Film, Marketing, Mattel Disney Pixar CARS, Retail, Toys, TV


38 Comments