Home
»
Advertising
,
collecting
,
diecast
,
Film
,
Marketing
,
Mattel Disney Pixar CARS
,
Retail
,
Toys
,
TV
Mattel Pixar Diecast CARS: Expanded Universe – Storytellers Next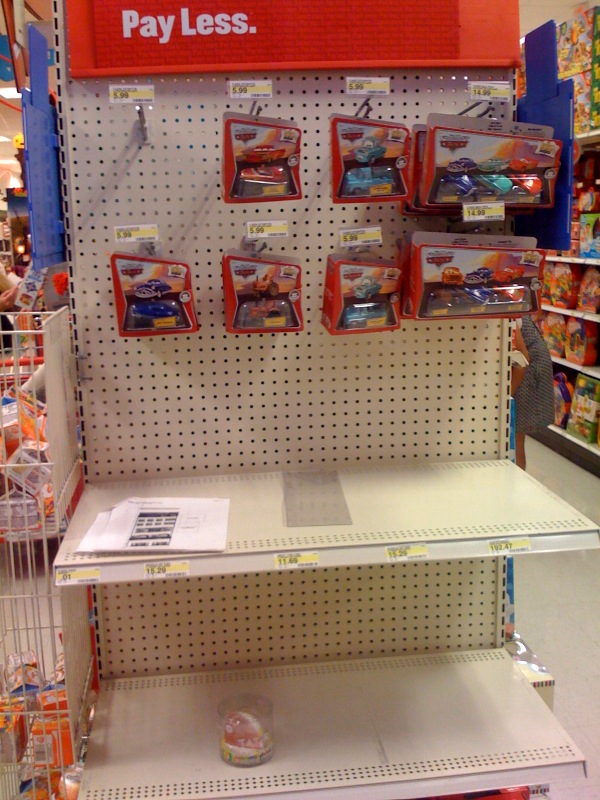 Target is probably wondering what hit them and now there are two questions:
a) Will Target get re-stocked on A CASE & B CASE singles & 3-packs?
Honestly, it's a toss-up. Target never orders a ton of CARS stuff and they don't seem to have made much of a commitment to this line – again, whether that's all Target or the Mattel sales rep "allowing" them to under-order is a different question but the bottom line is who knows IF we will see them again before the holidays. Since I have no way of peeking inside Target's internal computers, I'm going to say yes but it's just a guess since very few stores seems to have gotten the B portion and there are repeats in B.
I honestly think the sales of these surprised them (not sure why) and it takes a good 2 months to re-supply – and since only Target was allowed to order them, there are no extras sitting in the warehouse. Especially this time of year when most stores have made, budgeted and spent all their money for stocking for the holidays.
I would imagine they will get a small refill before the year is over … but that "refill" might just be the next batch along with some previous releases as the next CASE & shipments.
b) What are the next CARS in the Storytellers series?
While the cousins don't excite me as much as the Motorama Girls, I'll still buy 'em 🙂
Next Case(s) & Next Storytellers will contain: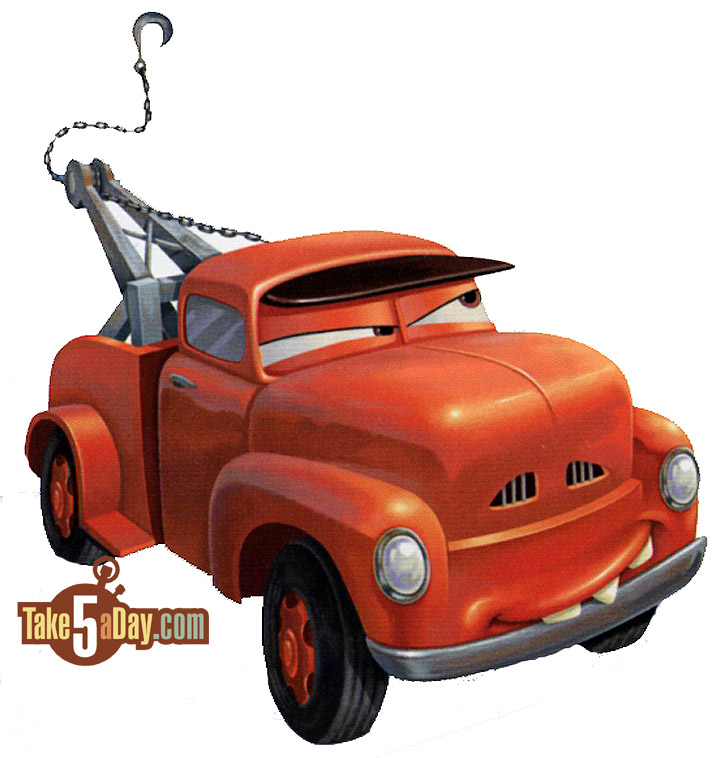 Bubba, Mater's nemesis.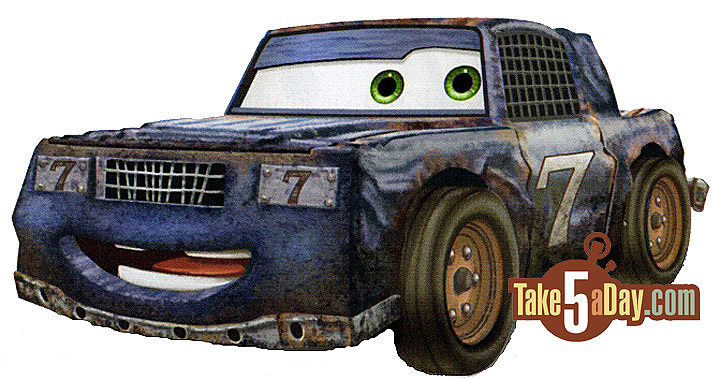 Buford, cousin – Buford.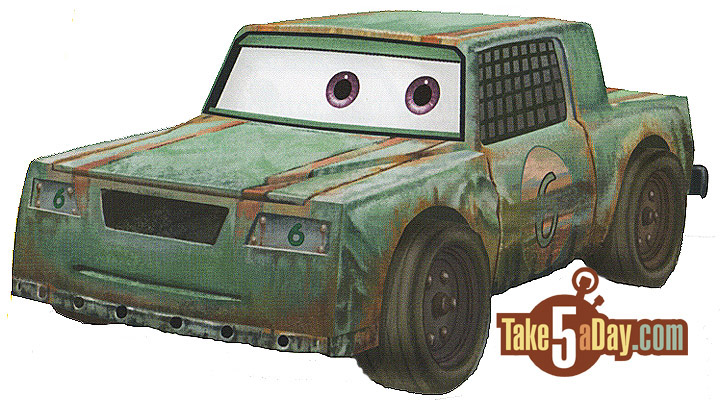 Cousin Cletus.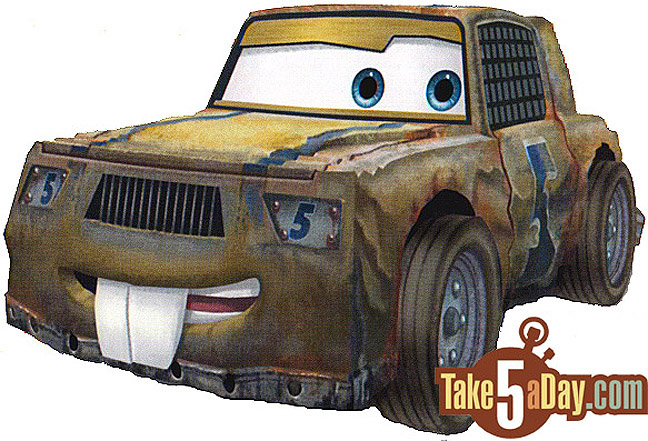 Cousin Jud.
All from … Mater's chapter in WORLD OF CARS – "HOOKWINKED."
"Mater wasn't always a rusty old tow truck. Find out why he started driving backwards and how he lost his hood while having a truckload of fun"
But every so slightly more attractive are the "matching" Motorama Girls that accompany Flo on her tour around the country in her chapter called "SHOWSTOPPERS."
Of course, Flo is already out … (as a single for the first time).
Coming soon …
Laverne.

Rhonda and …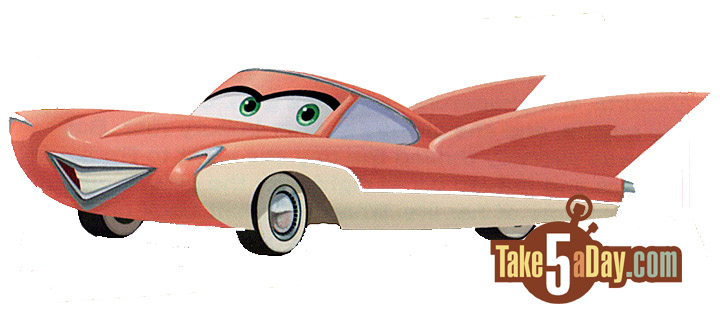 Sheila. These are only listed as singles.
No, I have no idea when they are due but my guess is probably December? My feeling is they thought these might only sell during the holidays and hopefully there will be plenty on the shelves.
But after this case(s) and these releases, I would imagine it will take them a while to get ramped back up for wave 3 releases … so maybe not until Spring 2009 to see anything in this line after these releases … but here's hoping I'm wrong on the restock and when wave 4 will hit …
All the info on the STORYTELLER SERIES and a visual checklist of the 3-packs (singles visual checklist coming).
Other possible STORYTELLER CARS from the book (post written before this post so some on the wish list are here 🙂 ).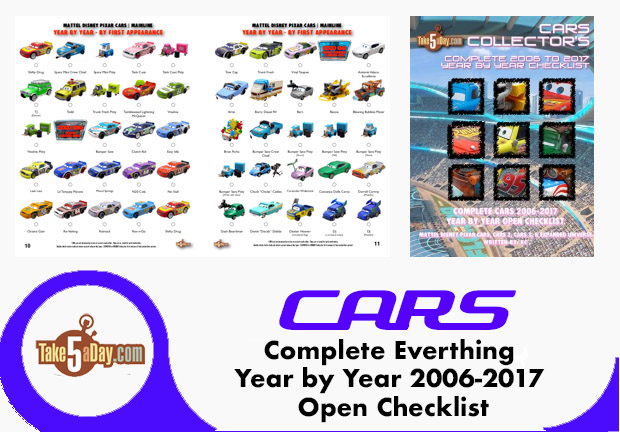 metroxing

24 October 2008

Advertising, collecting, diecast, Film, Marketing, Mattel Disney Pixar CARS, Retail, Toys, TV


66 Comments