Home
»
Advertising
,
CARS
,
Checklist
,
collecting
,
diecast
,
Film
,
Marketing
,
Mattel Disney Pixar CARS
,
Retail
,
Toys
,
TV
Disney Pixar CARS: Tomica, The Other CARS To Collect Check List

Normally, for a lot of diecast collectors, you have to look overseas to find masterful sculpts, attention to detail, quality molds and dedication to quality – for us in the US, Mattel's CARS hits all the right quality notes … so for once, we don't have to collect an overseas line to get the "best" one. In fact, the Mattel CARS diecast line pretty much trumps the Tomica 1:64 scale lineup on most every count – as nice as the Tomica's are … they actually take the second stage … but hey, there is a few weeks lull until the next shipments of Mattel 1:55 CARS (well, maybe Friday if Wal Mart stores can't figure out if October means September 🙂 ) … here is the Tomica mainline CARS collection to take up a few hours.
There are only slightly than 20 CARS to collect!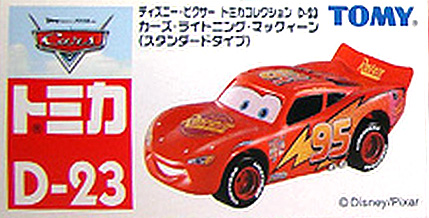 The boxes have the old school matchbox look. They run about $6 to $10 USD after conversion from yen to dollars.
Low end pricing is if you know someone in Japan who can buy it for you at regular retail … the higher number is probably what it might cost you in the US … though of course, some places will charge a lot more but at least you know what the "rock bottom" price should be based on a straight retail price in yen to USD conversion. (obviously it's approximate since currency rates change especially the past two weeks – fluctuating about 15% … but under $25 USD, not a make or break deal … buying a GT-R, that's a different story 🙂 ).
There are some sculpting differences but other than better detailing on Doc and a mouth on Ramone, Mattel takes the pole position and runs away with it. They are all professional sculpts with nice detailing but when it comes to capturing the personality of the characters, they come up just a tad short except maybe Doc Hudson. That is the one early sculpt Mattel might want to revisit.
The one difference is that these are SOLID metal and weigh like a rock.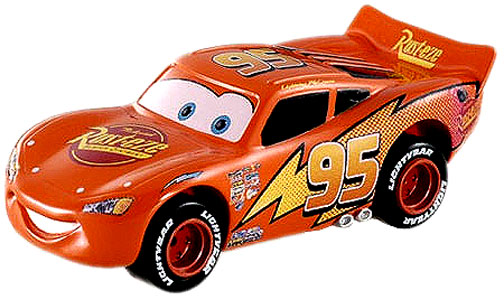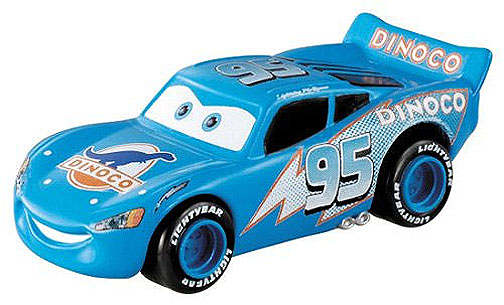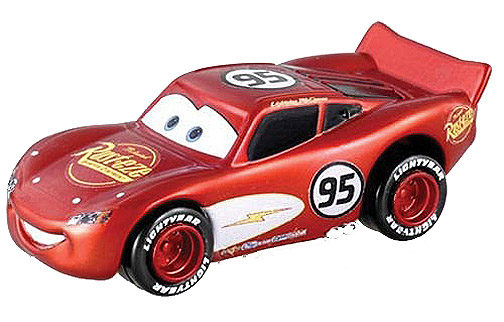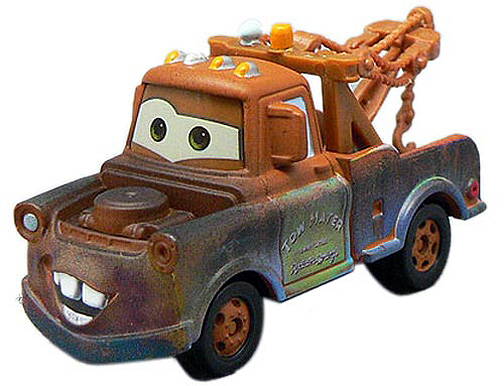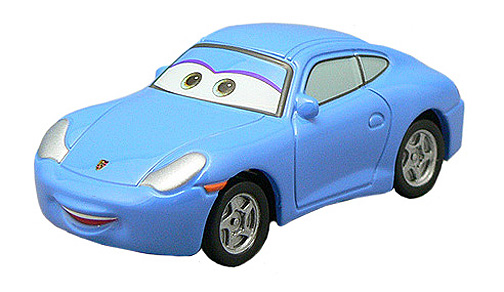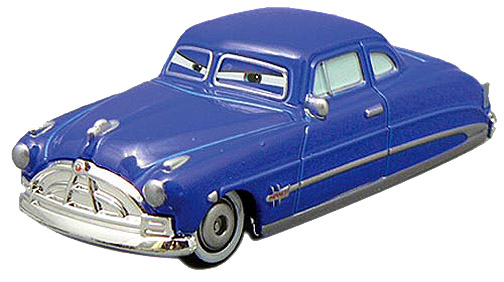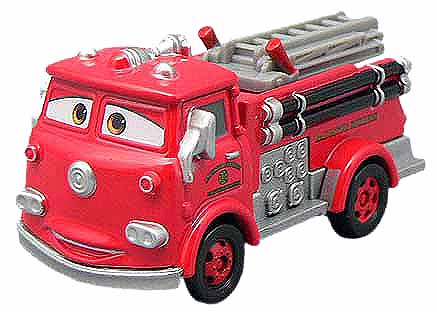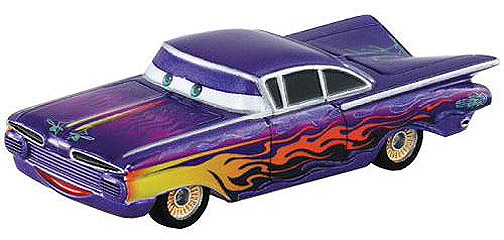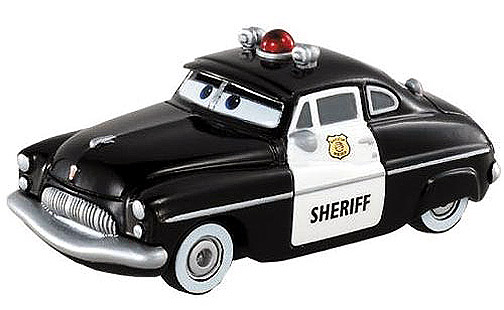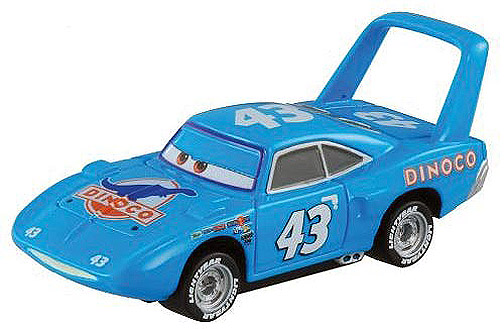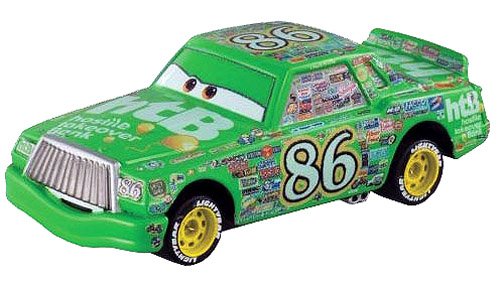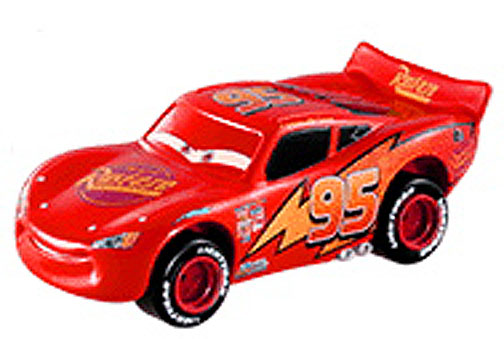 Yep, that's the ENTIRE singles lineup. There are three box sets that if you look closely – some offer different eye variants …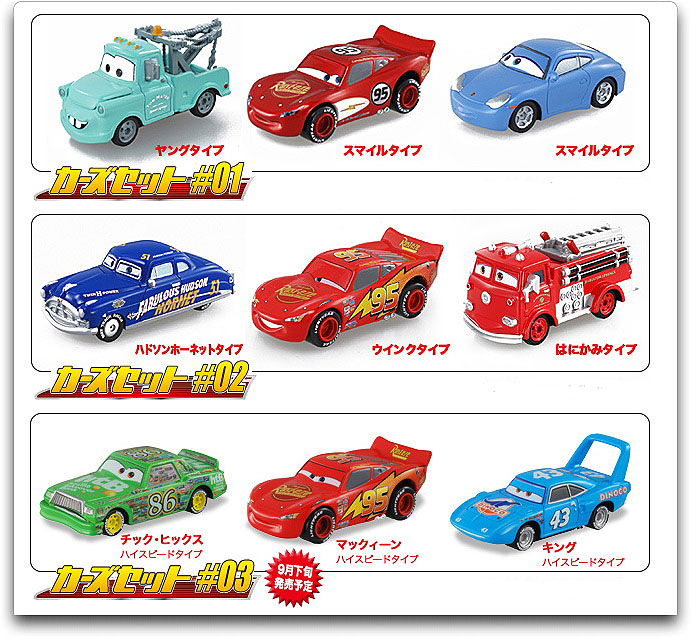 If you discount the slightly eye variants, 14 will complete your collection and if you're a completist, 21 will complete your collection … 🙂
Well, hey, what's a car line without a chase – there is a TOMY DIRECT box set that features Chick, McQueen & King with YET 3 more eye position variants – making the true completist total – 24 (now, who's still complaining about Bug Mouth McQueen?)
Box sets run around $22 USD to $30 USD.
They do also have two with sounds & talking features that are the same 1:64 scale.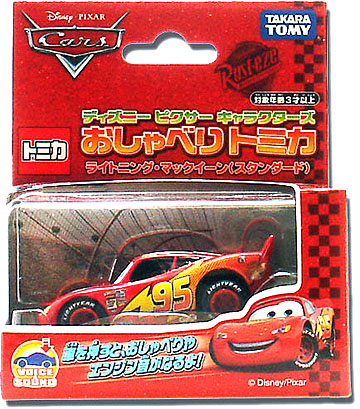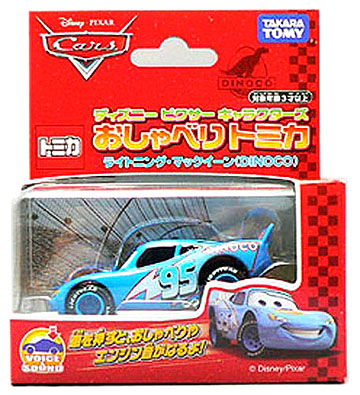 About $13 USD to $20 USD each.
And three with RC features …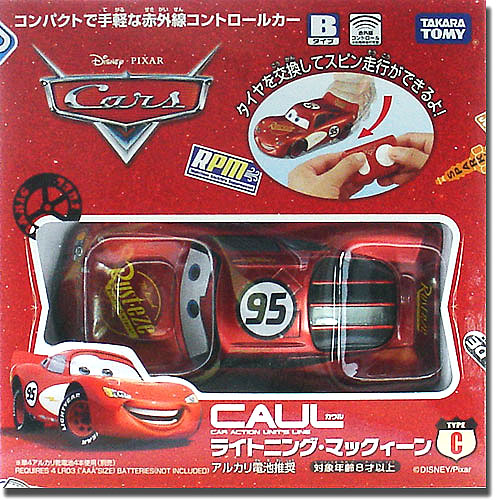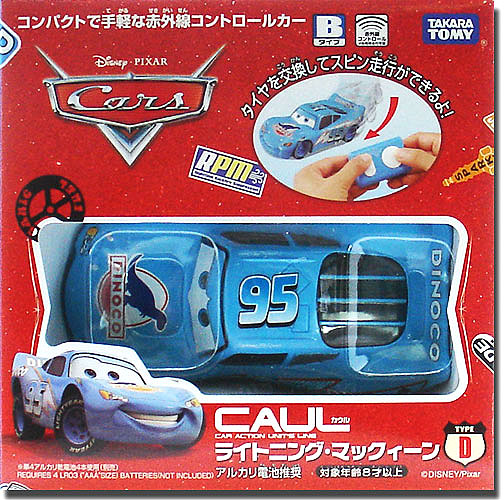 These list for @$11 USD but can cost up to $20 USD each.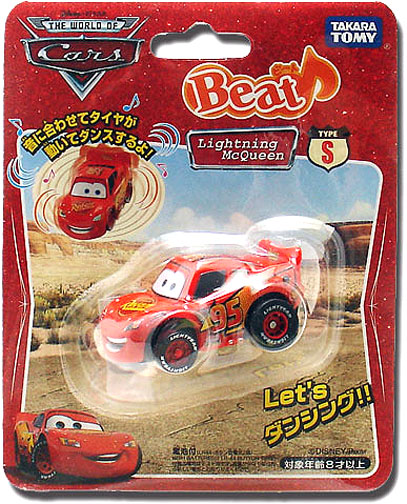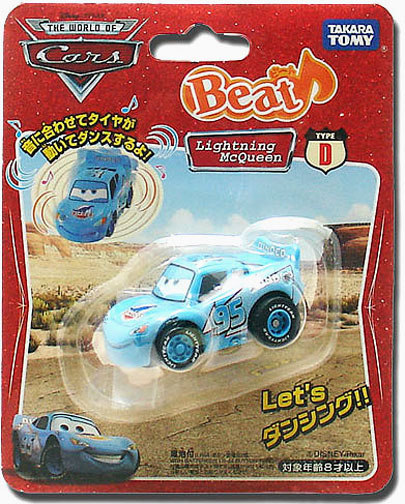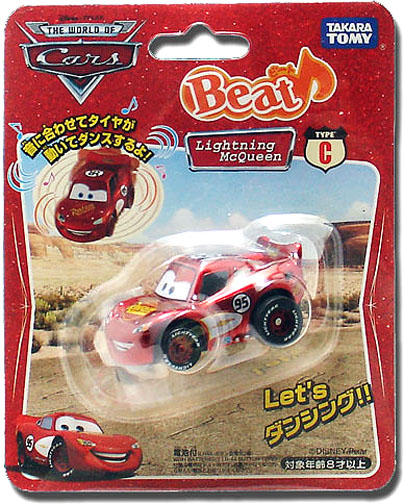 The new "Beat" series (three choices) is about "mini adventures" sized and will "dance."

They run from about $9 USD to $15 USD each.
Of course, long time collectors know the Tomica Takara Q series of cars & RC cars … here are the two out for CARS … While they are smaller than "Mini's," they have pretty sophisticated controls for multi-directional driving and turning.

They are about $18 USD to $25 USD.
They do have some kick-*** playsets though which I'll cover in another post … but if you want something different and want to complete the diecast portion of the Japanese CARS lineup … it's a much shorter burden to bear 🙂 …


metroxing

29 September 2008

Advertising, CARS, Checklist, collecting, diecast, Film, Marketing, Mattel Disney Pixar CARS, Retail, Toys, TV


15 Comments