Home
»
Advertising
,
Checklist
,
collecting
,
Marketing
,
Mattel Disney Pixar CARS
,
Retail
,
Toys
,
TV
Mattel Pixar CARS: The 1:55 Sort of Playsets For Fall 2008
After the return of the 4 town playsets, there's nothing new to add to our collection. Of course, truth be known – retailers are not particularly excited about playsets – they tend to take up a lot of space and their sales tend to nosedive after an unknown amount of time, we have actually been lucky to have the town playsets return so if you're collecting them, don't dally and get them while they're still available.
For some reason, we're getting another mountain twister road even though it's not really canon to the film …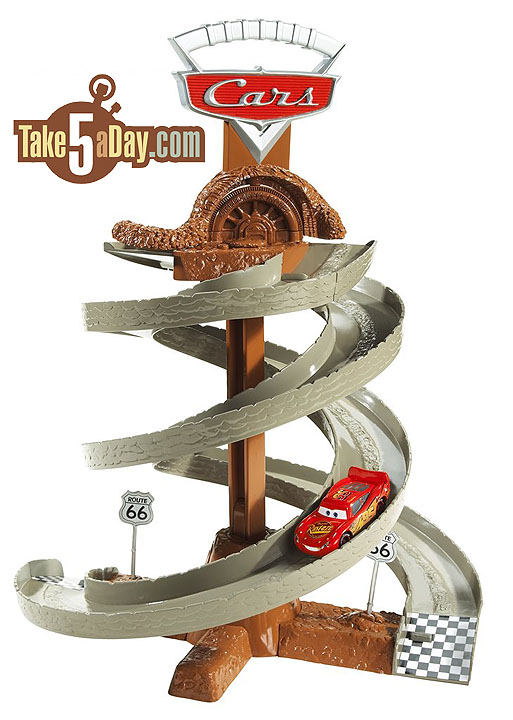 It's called the Cars Spiral Race Track Set.
"Includes one exclusive Lightning McQueen vehicle."
So, we'll have to see how exclusive it really is … remember the first Mountain Challenge included an 'exclusive' Willy Butte's McQueen' (later called Dirt Track McQueen).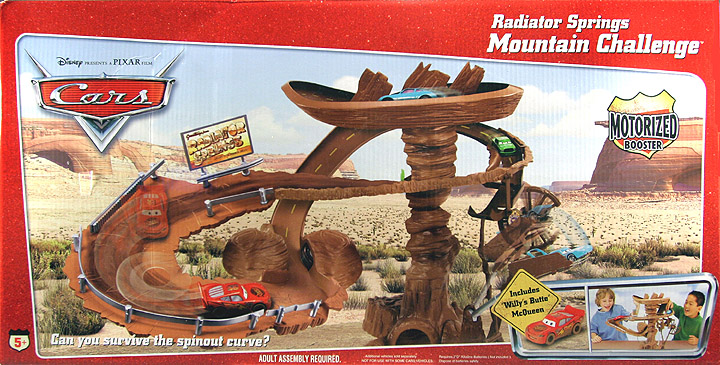 There's also a slightly more mysterious, "Cars Piston Cup Track Set"
The Cars Piston Cup track set recreates the exciting final race in the film. Kids will shift into fun mode with the cool set that folds out to reveal a racing set complete with winner's circle. Also includes motor that allows Lightning McQueen to jump just like in the movie!
Which sounds suspiciously like this track set except it will have some ramp feature?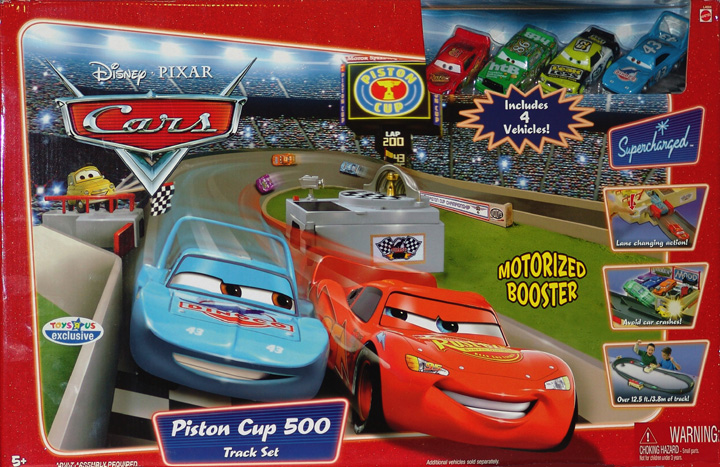 Now that Mattel has MattyCollector.com, we'll might some more townie playsets as it's the perfect place to sell things retailers might not be excited about but we want like the Courthouse, Doc's workshop, or The Cozy Cone.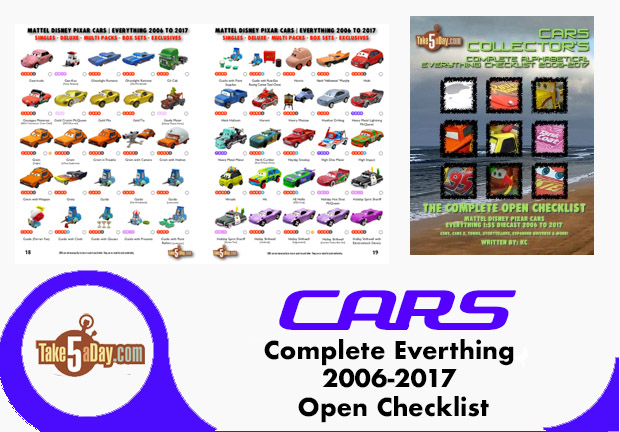 metroxing

26 August 2008

Advertising, Checklist, collecting, Marketing, Mattel Disney Pixar CARS, Retail, Toys, TV


14 Comments