Home
»
Advertising
,
collecting
,
Computing
,
Financial
,
Internet
,
Marketing
,
Retail
eBay: Auctions? Been There. Done That. We're All About Fixed Prices Now.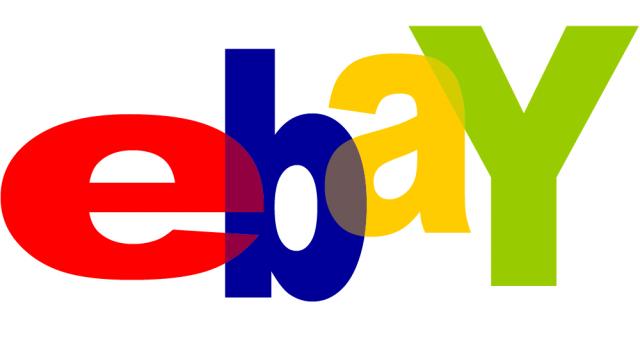 "Starting September 16, we are lowering the listing fee for all items sold via the fixed price format to only 35 cents, and a special rate of only 5 cents through the end of the year for Buy It Now™ fixed price listings in the Media categories (Books, Video Games, Music and DVDs/Movies) using pre-filled item information."
Basically, starting in about a month, anything with a fixed price from $1.00 to $500 is now only $.35 for 3-30 days (um, not sure why you'd select anything less than 30-days since it's a fixed price but okay).
For books, music & movies – it's $.05 through the end of the year if the UPC is in the DB and you use that – if not, it's $.15 from $1.00 to $500.00.
AND if you're selling 10 of the same items, you only pay 1 listing fee.
Of course, they have raised the final fees you pay at the back end: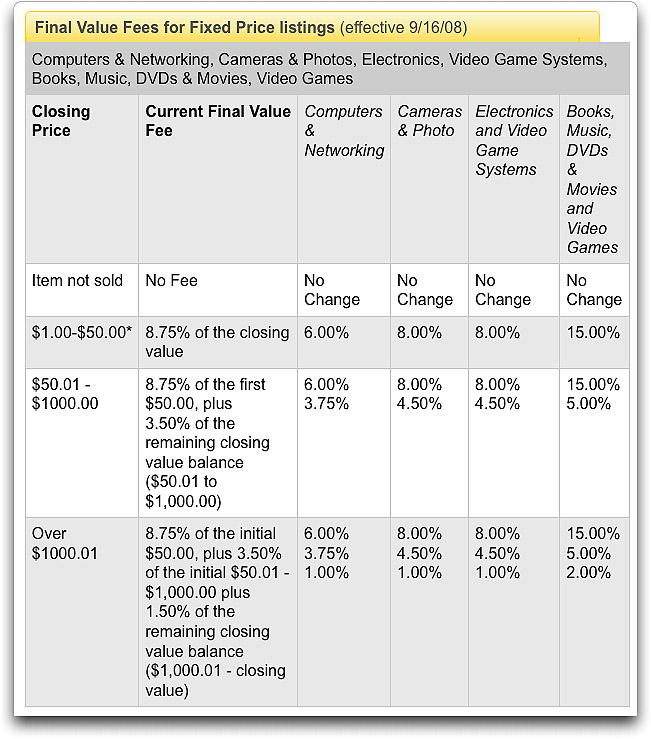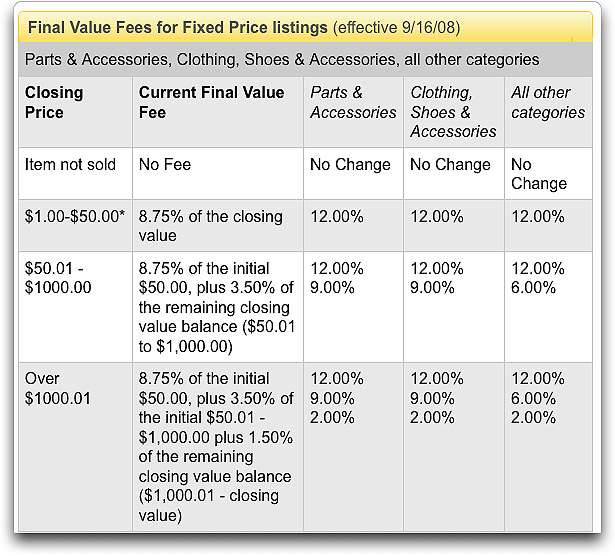 I'm guessing toys falls into that ALL OTHER CATEGORY. Since I don't sell much stuff on eBay – I'm not sure exactly how much it went up. Heavy eBayers sellers can chime and let us know what you think – though fees for auctions has NOT changed, just fixed price listings.
They also will only accept PayPal as payment so that's another X% to factor in.
Faster, more reliable checkout on eBay
Starting this fall, we're moving to an electronic checkout process that's faster and more reliable for sellers and buyers. As part of this move, checks and money orders will no longer be accepted on eBay, although buyers can still use these payment methods for item pick-up, at the seller's discretion. In addition, the electronic payment methods will be fully integrated into eBay checkout. For example, if a seller has an internet merchant account, a buyer will be able to directly enter a credit card and never have to leave the site.
Today, items paid with check or money order are 80% more likely to result in an item not received (INR) than those paid with credit card or PayPal. Also, buyers who pay with check or money order are 50% more likely to leave negative feedback than those who pay with electronic methods. So starting in late October, 2008, we are moving to 100% electronic payments – credit cards, ProPay, or PayPal.
This means that sellers will be able to offer credit card payments through their own merchant accounts, and payments through ProPay and/or PayPal, with all payment methods integrated into the checkout process on eBay. Seller will also get paid faster and be able to ship items quicker. And remember, for those buyers and sellers who use PayPal, we're backing every eligible transaction with our buyer and seller protections. (See more information on paperless payments and more on terms for the PayPal Buyer and Seller Protection plans.)
Also:
Free shipping incentives in all categories, plus shipping charge limits in Media
Shipping is an important factor for buyers as they shop online – and expectations are higher than ever. Today, buyers want free or reasonable shipping. So, if you're already offering free shipping on items, we're going to reward you even more.
Beginning on October 1, 2008 and running through the end of the year, all sellers will receive the option to use subtitle for free, worth $.50 per listing, when free shipping is offered. And for eligible PowerSellers, you will receive double your PowerSeller Final Value Fee discount on these items, starting on the same date and running through the end of the year when you offer free shipping – this is up to a 40% discount! As always, items with free shipping will get a boost in Best Match search results.
In addition to shipping incentives, we're introducing limits on shipping and handling charges in one of our biggest and most competitive categories, Media (Books, DVDs & Movies, Music and Video Games).
This means that Media sellers will need to offer at least one shipping option within the specified limit. The dollar limits are fair, especially compared to what e-commerce competitors typically charge for shipping. With this move, we're also ensuring that buyers encounter fewer excessive shipping charges, which is the number one reason they leave the site.
Full message/memo is here with plenty of links on details of future plans. Most involve sellers.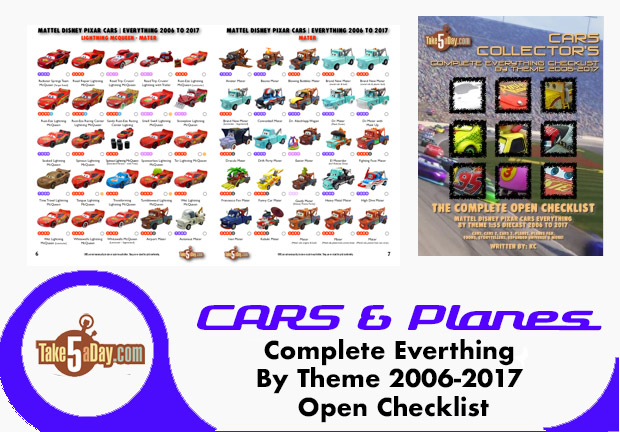 metroxing

21 August 2008

Advertising, collecting, Computing, Financial, Internet, Marketing, Retail


4 Comments