Home
»
Advertising
,
collecting
,
Computing
,
Film
,
Internet
,
Marketing
,
Mattel Disney Pixar CARS
,
Media
,
Retail
,
Toys
,
TV
Mattel Disney Pixar CARS: Red Ransburg – Worth Thousands or Tainted? (Updated)
For those unaware, there are eBay auctions going for Red Ransburg's. But there are a couple different versions floating out there for you to decide if it's worth $50 or thousands.
There are only TWO official and REAL Red Ransburg's.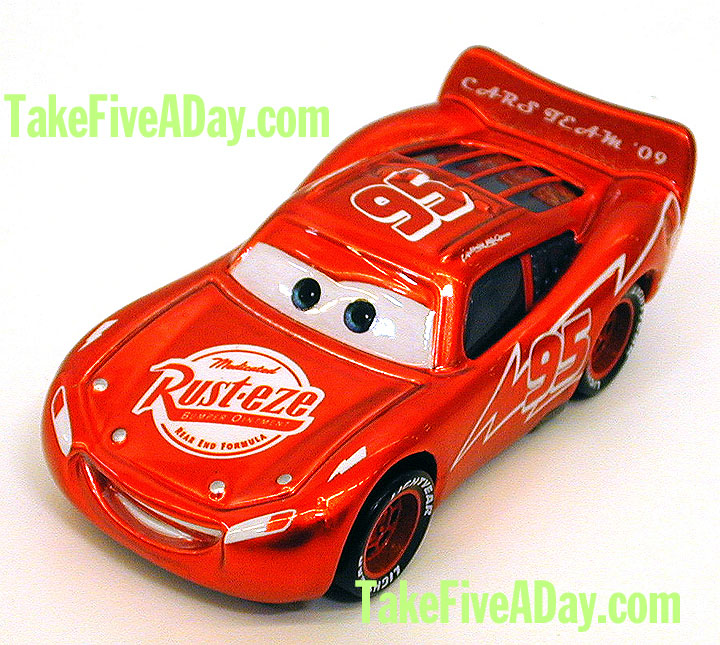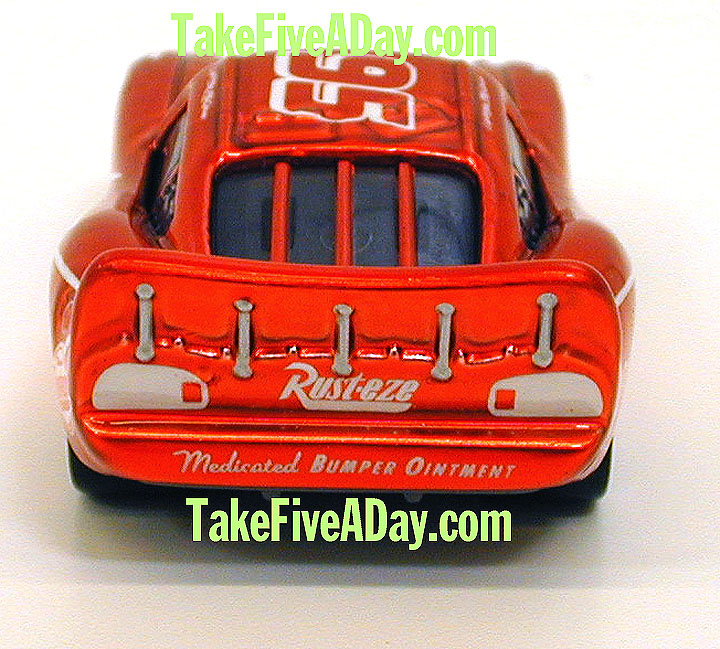 The two photos above are of a legitmate and authentic Red Ransburg given out at a brainstorm session attended by Mattel/Disney & Pixar CARS diecast personnel in Fall of 2007. There were 50 given out in a bag along with t-shirts. This is commonly called the CARS TEAM '09 RED RANSBURG.
This is a photo supplied by Mattel for the CAAF auction last October.
It is believed to be only one made for a CARS case that the President of TRU won for $13,000. (No words on the spoiler, "lights" are red).
Considered by the far the rarest CAR of all.
Now, if the story ends here – that would be an easy decision for you to make …
What is a Pixar CAR that is either 1 of 50 or 1 of 1 in the entire world worth to you?
Maybe several thousand – again, your call.
BUT
there are several 'fake' versions floating around. In fact, this one below even generated its own fake story that took a while to verify or un-confirm and it turns out its providence and story are completely FAKE as in not TRUE. There was no other 150 official ones made for a Mattel Asian meeting.
This is merely a custom made to look like the original and first & real RED RANSBURG CARS TEAM '09 – there are some differences with this custom 'fake'…
On the back spoiler, it reads CARS TEAM '09 in a larger typeface.

The Rust-eze hood logo is larger
The front hood "latches" are painted
The front "lights" are white instead of red.
There might be some other differences but that's hard to tell when its photographed under two different lighting conditions so that would explain why the tampo decals might be a slightly different shade of white (or McQueen's eyes seem smaller in the CAAF version but that's pretty subtle), at least you have four relatively easy points to compare.
It's your money, you can decide how you want to spend it but I think the value should rank in this order and with the right provenance and paper trail:
So, here are your "three" versions:
RED RANSBURG (CAAF AUCTION VERSION): 1 of a kind. Part of the CARS display case auction.
RED RANSBURG (BRAINSTORM CARS TEAM '09 VERSION): The brainstorm/auction version – no more than 50 were made for the CARS team at Mattel, Disney & Pixar. To verify it it as such a car, you should seek proof they were at this brainstorming session or knows that person. You will want official memos, notes, a badge, etc, etc … so you know this CAR actually came from the CAAF Auction meeting. There might even be a letter or note that came with the CAR. Also note, the CAR itself was just bagged and not on a blister card (maybe not even that, it might've just been in a gift bag with other thank-you items). It is my understanding a t-shirt was also included as a gift so they should be able to provide proof of that t-shirt or at at least a photo.
AND
Everything else is a 'fake' so you can price and value its worth accordingly.
While There does seem to be some 'fake' versions of the CARS TEAM '09 brainstorm version, most of the 'fakes' seem to look like this. Basically any Red Ransburg with a production date of XXX8 is clearly way past when it was originally released – bottom line, unless someone offers you proof that satisfies you that they were at that meeting – then it's not one of 50.
You can also read about the Top 10 of the rarest CARS here and our thoughts and opinions regarding CARS exclusive pricing …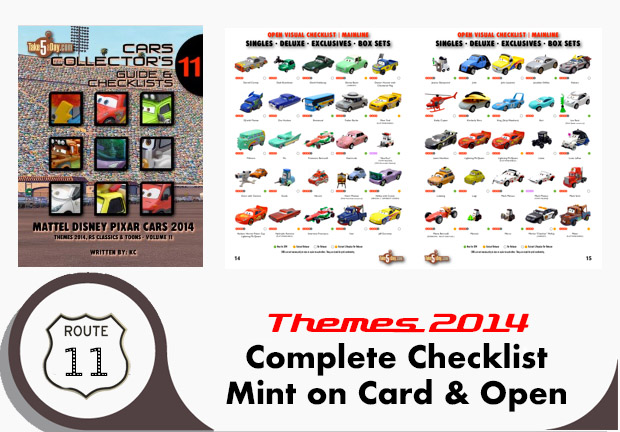 metroxing

16 May 2008

Advertising, collecting, Computing, Film, Internet, Marketing, Mattel Disney Pixar CARS, Media, Retail, Toys, TV


63 Comments