Home
»
Advertising
,
Design
,
Film
,
Financial
,
Marketing
,
Media
,
Retail
,
Toys
,
TV
Disney Stores: Rewind & Back V2.0
If you didn't know the THE DISNEY STORES are NOT actually owned by the Walt Disney, Inc. but rather by a company that sells clothing for toddlers & kids called, "A Children's Place, " you can save your brain cells in tucking away this fact as they are selling it BACK to Walt Disney, Inc.*
The deal is not finalized yet but Walt Disney, Inc has announced they want to buy them back. You think we go go through fad phases but so does corporate America. In 1987, when they launched The Disney Stores, it seemed brilliant – what better way to capture ALL the profit margins and of course, where most stores might only carry a limited amount of merchandise, what's better than your own store to sell everything? It was a huge success at first – encouraging Warner Bros. to get in the act with the Warner Bros. Studio Stores (closed in 2001) but while the WB cartoons are beloved, Disney pretty much has the market from 1-month old to … well, I'm surprised they haven't licensed coffins … the problem that they got caught up in thinking the huge profits from the store could be duplicated hundreds of times – the first were huge because they were at travel shopping destinations but pretty soon you go from Times Square (nice) to Beverly Center (still pretty good) to being next to Walgreen's (um, not so special anymore) in Butane, Iowa.
And suddenly, they were questioning why they were running a retail business so they sold it off to a company that would 'license' it from them … only now, the cycle has returned, everyone sees how great Apple's retail stores are – how they serve to reinforce the brand and image – and how much money they make so everyone is back on that bandwagon. Sony, Nintendo, Samsung and Dell have all opened stores … the Samsung in NYC is just bizarre. In order not to annoy anyone, Samsung does not actually sell anything – you can look and they will point you to a retailer. A short concise description of this is – WRONG!
Open a museum with a gift shop but not not open a gift shop that is a museum.
Anyway, back to the Disney Stores being Disney stores pretty soon – maybe we'll see more 1:55 diecast CARS …
*If you live in the UK & Europe – ignore this as the Disney Stores there have always been owned by Disney and will continue to do so.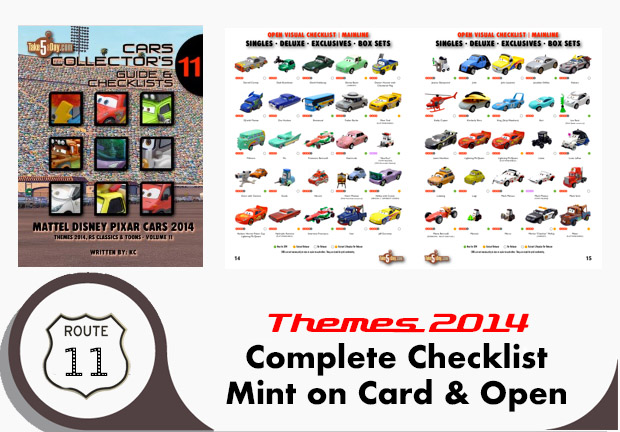 metroxing

7 April 2008

Advertising, Design, Film, Financial, Marketing, Media, Retail, Toys, TV


2 Comments