Home
»
Disney Pixar
,
Disney Pixar CARS 3
,
Mattel Disney Pixar Diecast CARS
,
Mattel Disney Pixar Diecast CARS 3
Mattel Disney Pixar CARS Diecast: Upgraded Finn Security & Flame On Wingo
Thanks for the nice photos, "John H."

Security Guard Finn has the nice unibody upgrade. Otherwise, the same.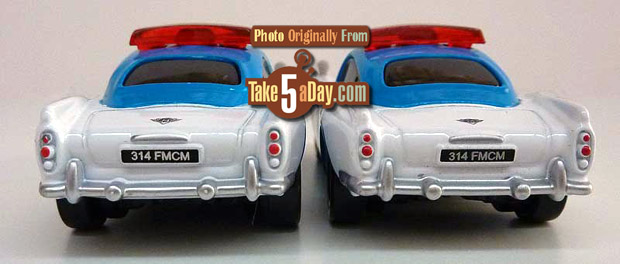 He was not easy to find in the 2-pack, much easier to find as a single.
And Wingo with Flames. Nice addition.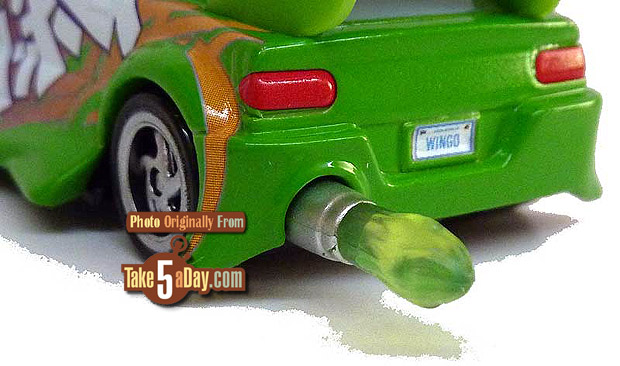 Buuuuurrpppppppp!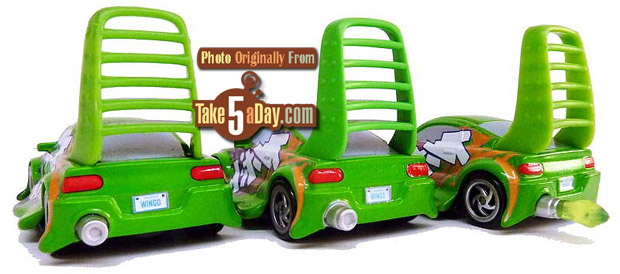 Rear view.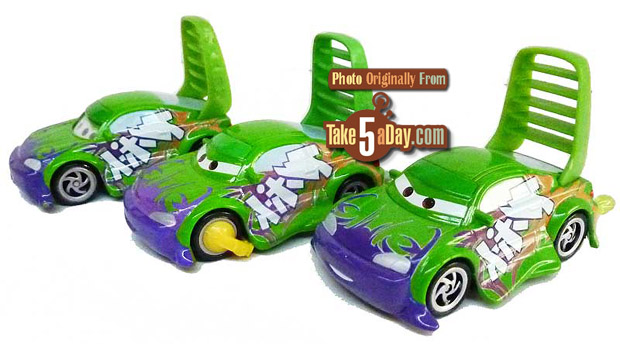 Not that you need an excuse to buy Wingo with Flames but you might also notice that since the WM 4-pack, they have upgraded Wingo to better color match his bumper with his hood – he has always been a unibody so it's only a paint upgrade.
(while the middle one is Wingo with boot, Wingo had the slight color mismatch until 2009 when they upgraded the WM 4-pack and subsequent lenticular releases).
Thanks for the great photos, John H.


metroxing

23 March 2013

Disney Pixar, Disney Pixar CARS 3, Mattel Disney Pixar Diecast CARS, Mattel Disney Pixar Diecast CARS 3


7 Comments