Home
»
Disney Pixar
,
Disney Pixar CARS 2
,
Mattel Disney Pixar CARS
Mattel Disney Pixar CARS Diecast: Walmart Endcap + Hydro Yacht Boat
The new Walmart Endcap "reset" is not exactly an Earth Shattering, Get in the Car Now, Run to WM showcase of CARS …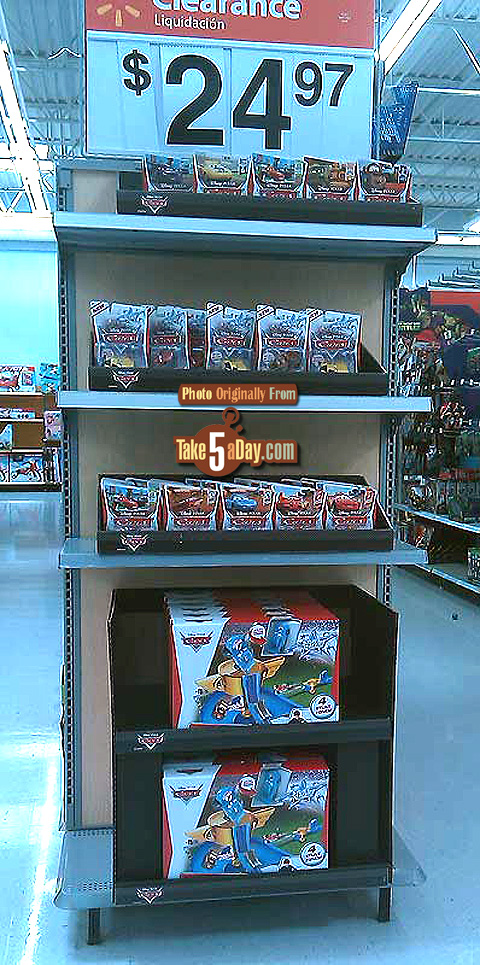 Not the most attractive configuration plus re-using the clearance sign doesn't help.

"Lane Change" sends along a better pic – looks like his WM got a mix of B & C – I wonder which single was sold first?

(see post here for contents of CASE C).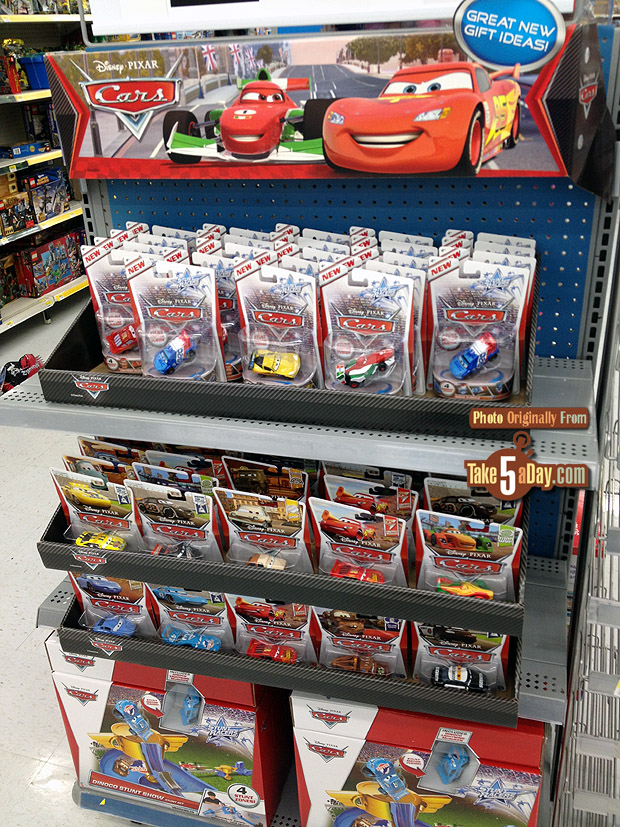 The Hydro Series Porto Corsa Splash 'N Race Boat (Yacht) is also out. "John H." who sends along all these nice pics also notes that he did not buy one, so this line might be dead already if he's not buying.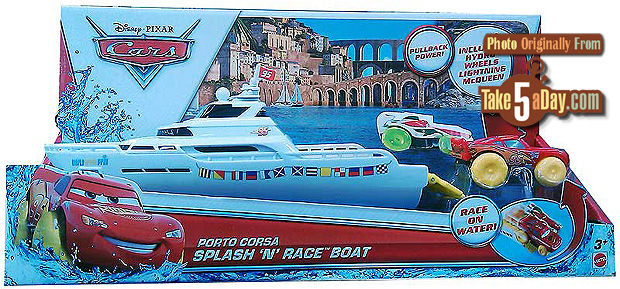 I did see it at a local WM – it looks like the back area might fit 2 diecasts – nothing too large or wide but Fabrizio should fit plus another sized diecast … definitely Mary Esgocar the waitress …
You can see more pics from our last post HERE.
Thanks for the nice pics, John H and Lane Change!


metroxing

16 February 2013

Disney Pixar, Disney Pixar CARS 2, Mattel Disney Pixar CARS


9 Comments