Home
»
Disney Pixar CARS 3
,
Mattel Disney Pixar Diecast CARS 3
Mattel Disney Pixar Hydro CARS: Hey Kids, Can You Say Non Canonocity?
Since the Color Changers series is going away … they needed a new water lineup for kids and they decided to create a new series – it looks cute though not very canon.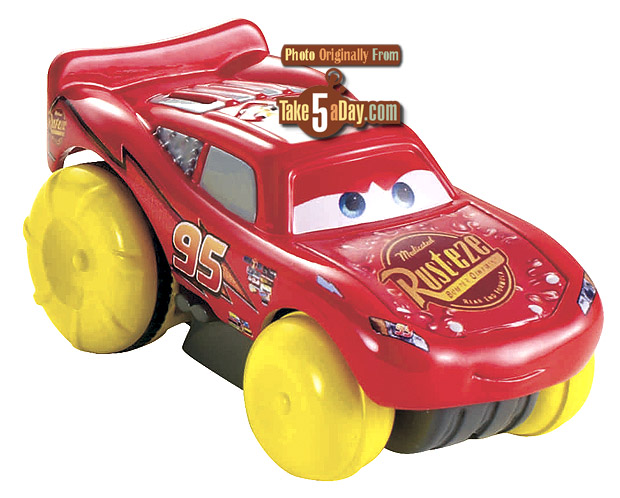 They float (made of plastic), of course but they also have wheels that roll so kids can play with them on land also …
"The 1:55 scale vehicles feature true-to-movie proportions combined with enlarged wheels that allow them to function in water. Kids simply pull back to rev up and then release them in the tub or pool. They float, drive and even make a fun bubbly noise."
It's hydromatic! The singles lineup is not very large so far: Jeff Gorvette, Nigel Gearsley, Francesco Bernoulli, Max Schnell & Miguel Camino but if you collect them all, they'll be more presumably.
There's also a "Splash Speedway Track Set" (photos HERE) – "Not only do the tubes float in water, but they also expand to allow kids to customize the track. They can create a different shape or lengthen the track its full extent. With side-by-racing and a finish arch, the winner can be celebrated and the loser left all wet."
Sounds pretty fun for little tykes …
There is a yacht also which actually looks nice and in scale to the 1:55 metal diecast CARS  – though also not canon – especially with the Lightning McQueen stickers but it will fit two 1:55 CARS on the back deck and there is some launcher device built in …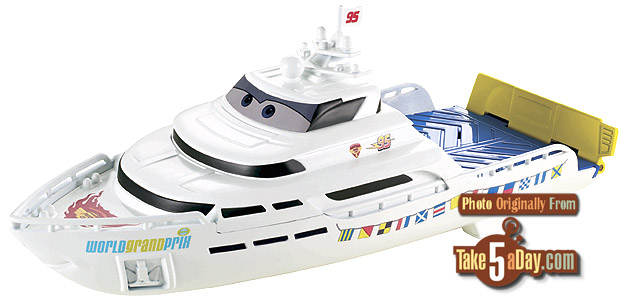 "This yacht drives through water but also has wheels that work when on solid ground. Two Bath Hydro Racers vehicles can be stored onboard, and a launcher can send them racing. Kids will find bath-time the best time! Includes 1 Bath Hydro Racer vehicle."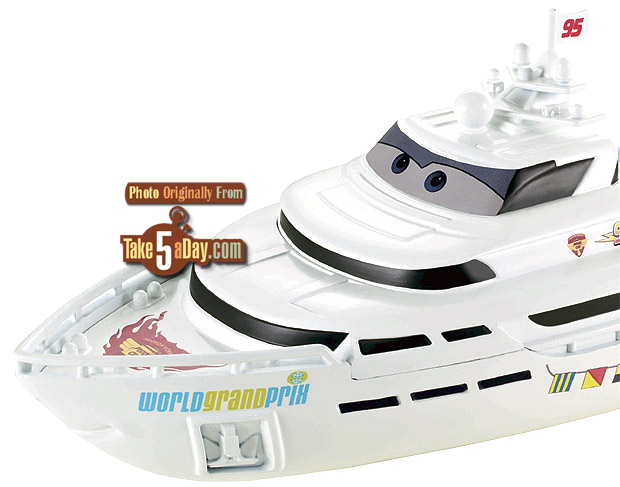 And back enlarged …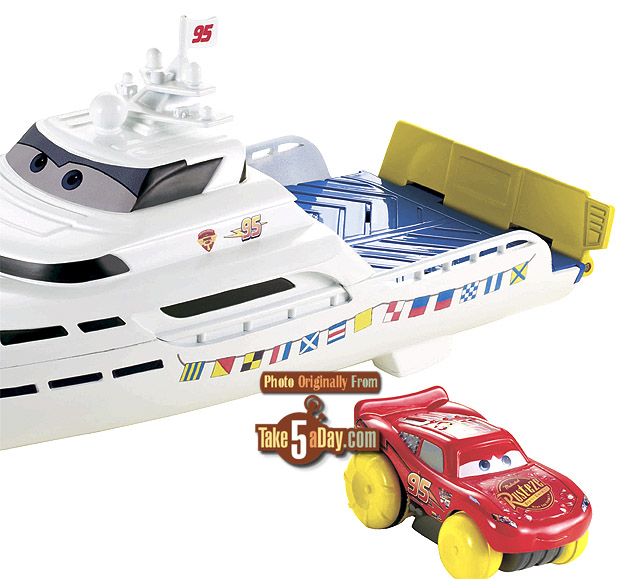 Canonocity? Do you care? Will the kids care?

Other yachts …

Or the small boat the pulls Mater …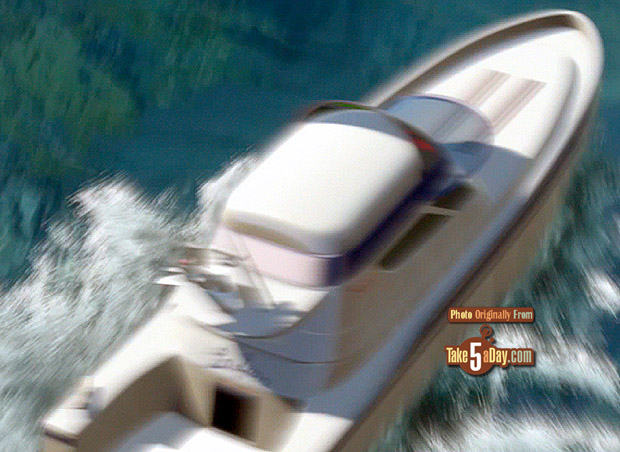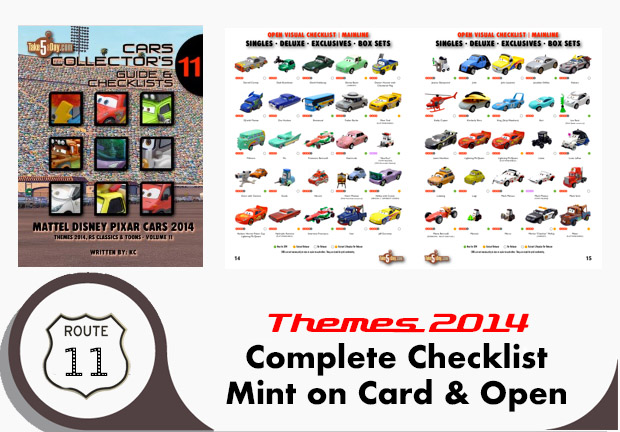 metroxing

1 September 2012

Disney Pixar CARS 3, Mattel Disney Pixar Diecast CARS 3


9 Comments