Home
»
Food
The Perfect Holiday Gift! 6,900 White Castle's For You, $25K For Autism Research
White Castle is offering a free White Castle pallet of burgers with a donation of $25k to Autism Research …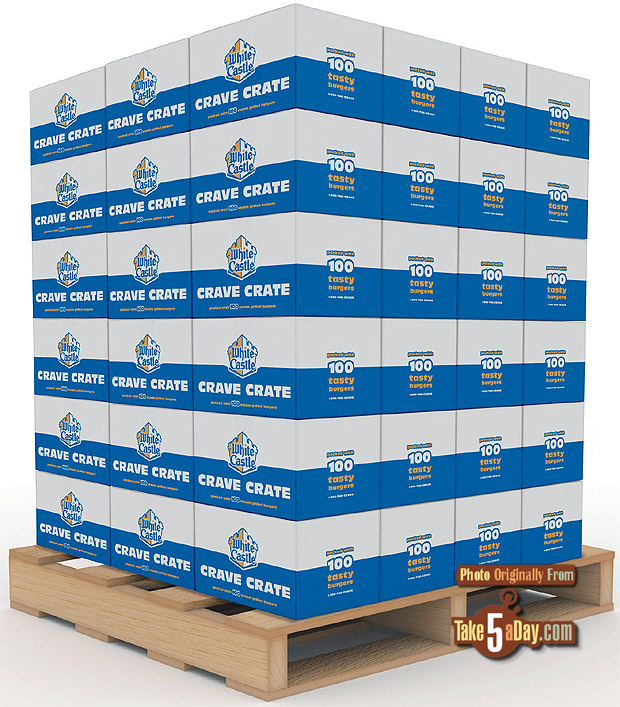 You get 6,912 Sliders with choices of Original, Cheese and Jalapeno. In addition, the mood will be set for the event with 216 White Castle steam-grilled-on-a bed-of-onions Nest Fragrance candles that come with the pallet.
The Crave Pallet costs $25,000 with 100 percent of net proceeds benefitting autism research.
Everyone wins!
So, giant party or you can try and eat at 6,900 yourself – can you do it?
Man, I've made self hungry for White Castle and the closest one to me is about 1,500 miles away in Kansas City I think … any further west?
You can read more here.