Home
»
Sports
Dude, Free Bowling!
If your kids prefer the great indoors this summer where there's hardly any danger from bears or skeeters the size of bears, kids bowl free this summer at AMF!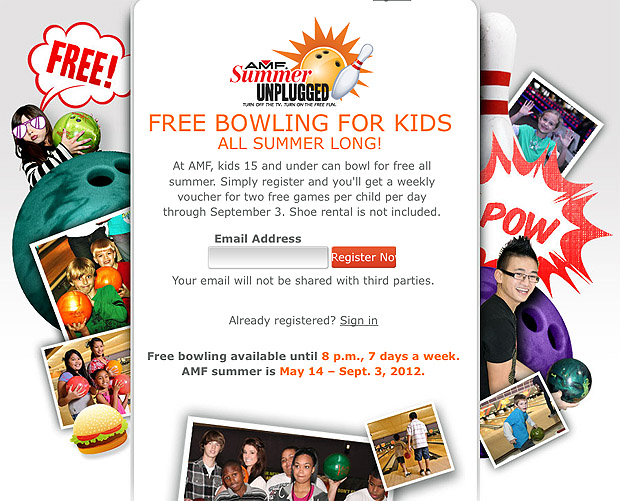 And the rest of the family can bowl for $29.95 all summer …
Each AMF Summer Pass allows you and three other family members ages 16 and up to bowl two games per day all summer long! That's less than $7.50 per person! You'll be able to print your bowling passes any time from May 14 through September 3. Bowling available until 8 p.m., 7 days a week. (Shoe rental is not included.)
Details HERE.