Home
»
collecting
,
diecast
,
Toys
Take A Look Under the Hood of Greenlight Collectible Toy Diecast Cars

The hobby of collecting, buying, trading Disney Pixar Mattel CARS diecast line of cars is obviously a passion of yours and ours.  The sculpts of the CARS cars have been faithfully recreated to follow the canon of the digital mastery we have all enjoyed by watching both the movie CARS and added bonus-cum-line extension Mater's Tall Tales. These diecast cars are truly amazing works of art that happen to be toys.
Occasionally, you may have noticed that we like to also bring to light other toy lines that we like and think that you may like too.  In that spirit, we will occasionally being to provide news and reviews of other lines of collectible toys as well as highlight other diecast metal cars. First up, Greenlight Collectibles.
Greenlight has a nice line of highly detailed diecast cars in several scales with most of these being in the 1:64 (analogous to Hot Wheels) scale size.
If you are tempted to believe that our beloved 1:55 line is the 'standard' scale for diecast cars, that is not the case.  Frankly, I think one of the small factors that helps set the Disney Pixar CARS line apart is this unique scale size which is slightly larger than the 1:64 size that has previously been the industry standard. The overall brilliance of the Mattel Disney Pixar CARS line is ground well covered by Metro here on Take5 in previous posts such as here and here.
Onward!  The folks at Greenlight produce several series of nicely painted, tampo'ed, and sculpted cars. In fact, they are fanatical in their pursuit of authenticity (when you pay big bucks for licensing you want to get it right).  One of the Greenlight series is called Motor World which feature cars from manufacturers around the world.   Would you like to see an example?  Well, here you go: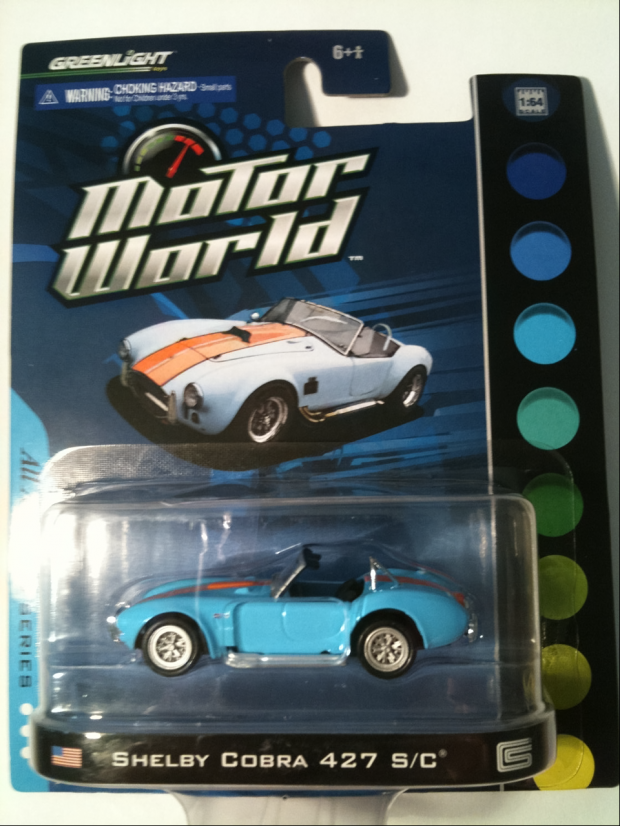 From Greenlight PR, "1:64 Motor World (r) die-cast model cars feature 100% authentic metal bodies, plastic chassis, authentic detailed wheels and are officially licensed by the respective automobile companies."  Here is a pic of the 12 cars included in Series #3 (made up of three subset classes – Classics, All American, and Speed):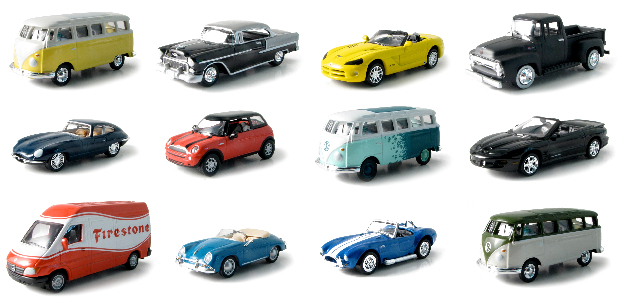 Here is the line's logo:
"…MotorWorld is an affordable, collectible die-cast line of  1:64th and 1:43rd scale authentic vehicles. This line features vehicles from global car manufacturers form around the world. Under a three different series (Classic series, All-American Series and Speed Series) MotorWorld offers well known domestic brands along side with some of the most popular global car brands such as Jaguar and Lamborghini."
I noticed that there was at least one series in this line in the larger 1:43 scale but I have not seen those up close and personal (a follow up post is planned on those later).
MSRP for this line is $2.99 which makes it palatable on the hit to the wallet.  Major retailers include: Toys R Us, Kmart, Meijer, Menards, HEB, and even Hobbytown USA (interesting), as well as plenty of online options.  If you would like to purchase a case of Motor World product, here are two links over at Amazon (affiliate connection nets Take5 a few bucks too!):   Motor World Release 1 Motor World Series 2
Another 1:64 series that Greenlight is making is called the Diorama Series (MSRP $10.99) and they are very cool.  There are only four in this series to date I believe and one of them really caught my eye – Bullitt.  Check it out: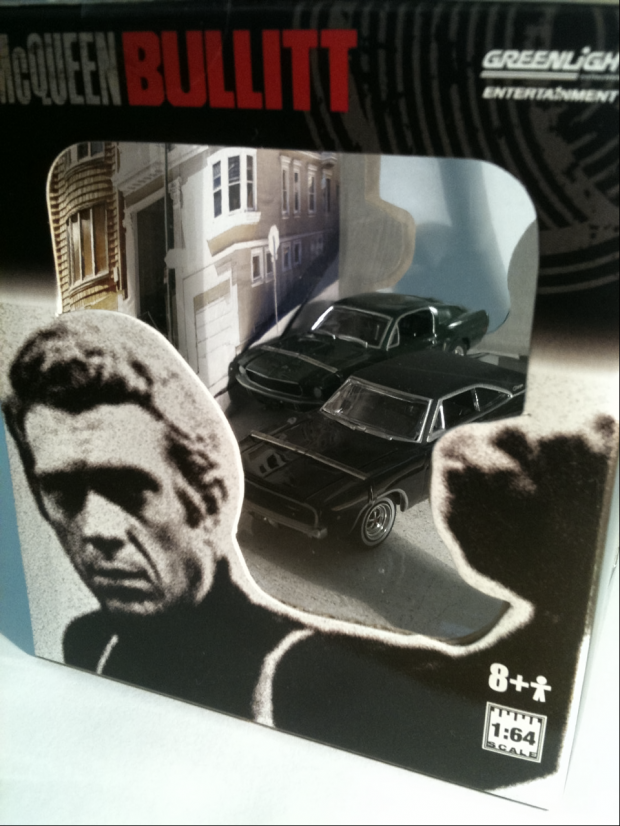 The bands on the roof of each car are to hold them in place and can be easily removed.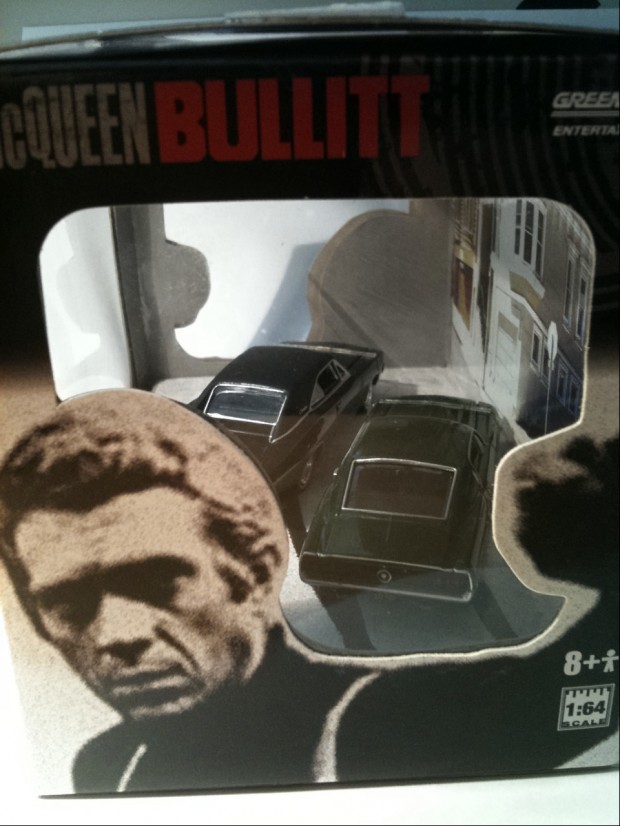 Very well planned out from the use of Steve McQueen's character on the packaging to the tire peel-out marks on the road.  Very cool!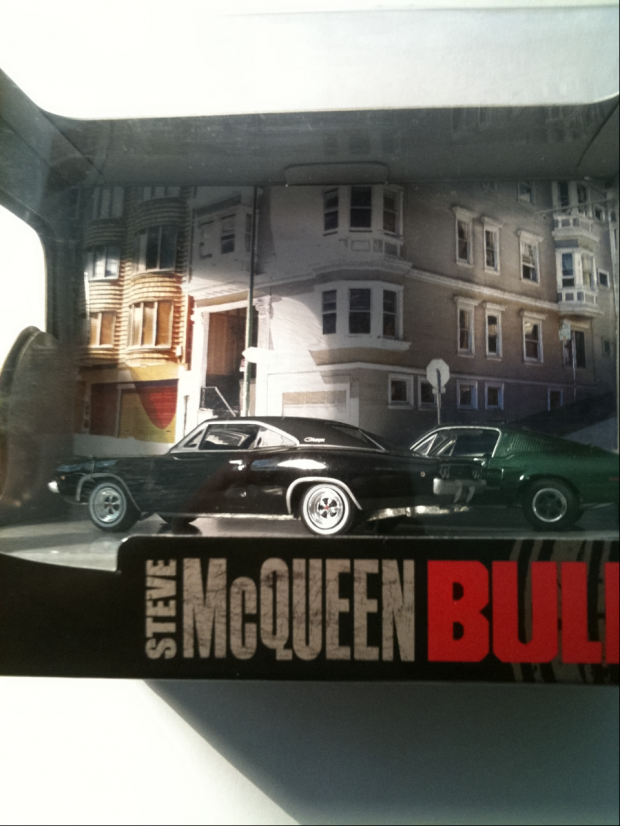 Can you hear the soundtrack?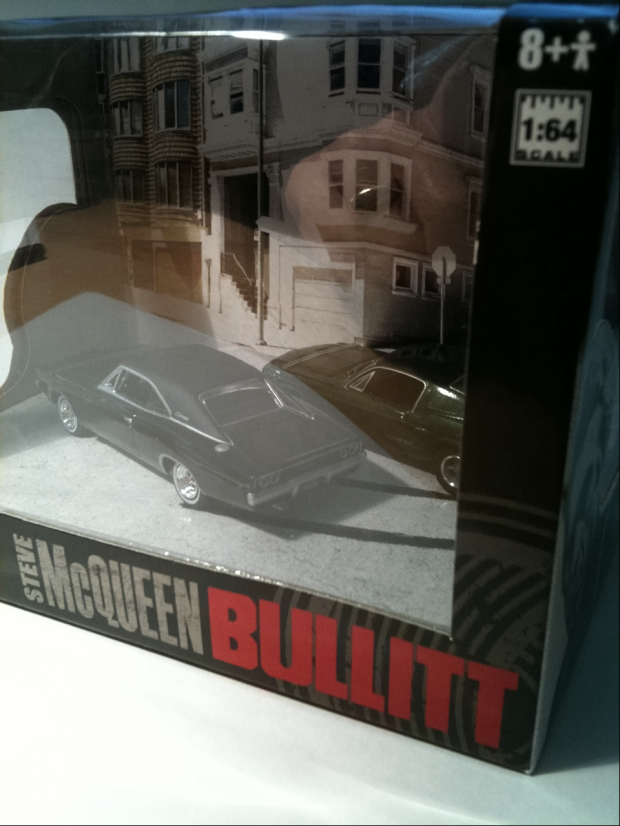 If you have never seen the movie "Bullitt" with Steve McQueen, by all means check it out. But if you are time pressed, you can watch the seminal car chase scene right here:

There is a lot more to discover about Greenlight Collectibles.  Let us know what you think about the line in the comments below.  We know you won't be shy. 😉


tizmanian

28 July 2010

collecting, diecast, Toys


15 Comments