Home
»
Disney
Disney Tron: San Diego Comic Con
Looks like a pretty nice updating-sequel for TRON – especially since Jeff Bridges is in it – he's usually prety good about not just showing up for a paycheck …
You can check out the new TRON Trailer in HD here.
http://wdmp-wdsmp.rd.llnw.net/wdsmp/Grid/Trlr2/User_Tlr2_V3_720.mov
http://wdmp-wdsmp.rd.llnw.net/wdsmp/Grid/Trlr2/User_Tlr2_V3_480.mov
Or in other resolutions above …
And the toys all look pretty amazing …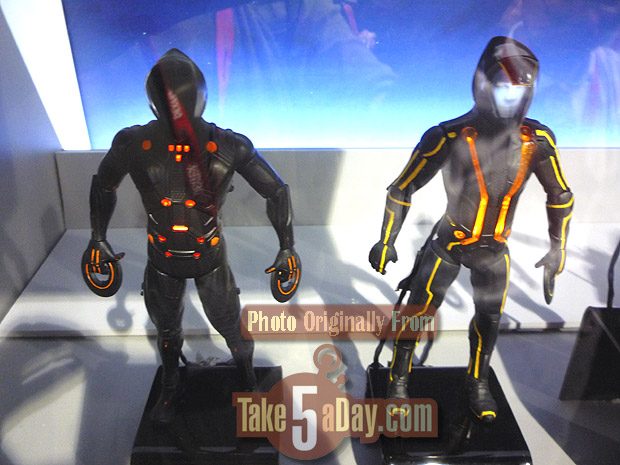 The figures come in three scales and they all light up in some manner …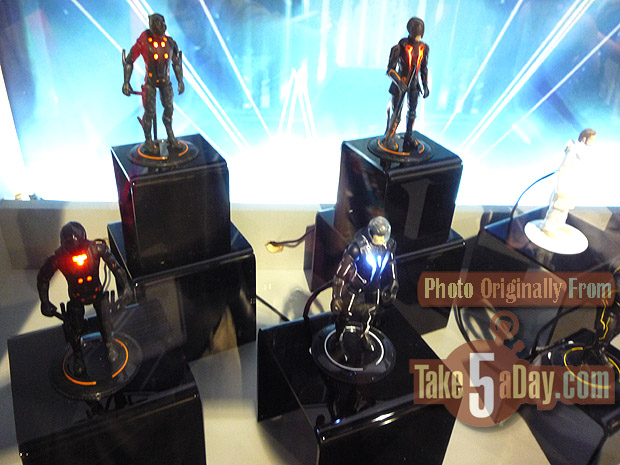 The actual ones don't require a thether but are battery operated …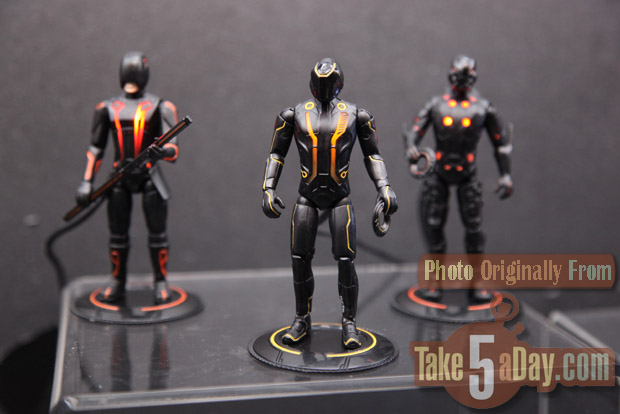 But the diecast cars and cycles are all great …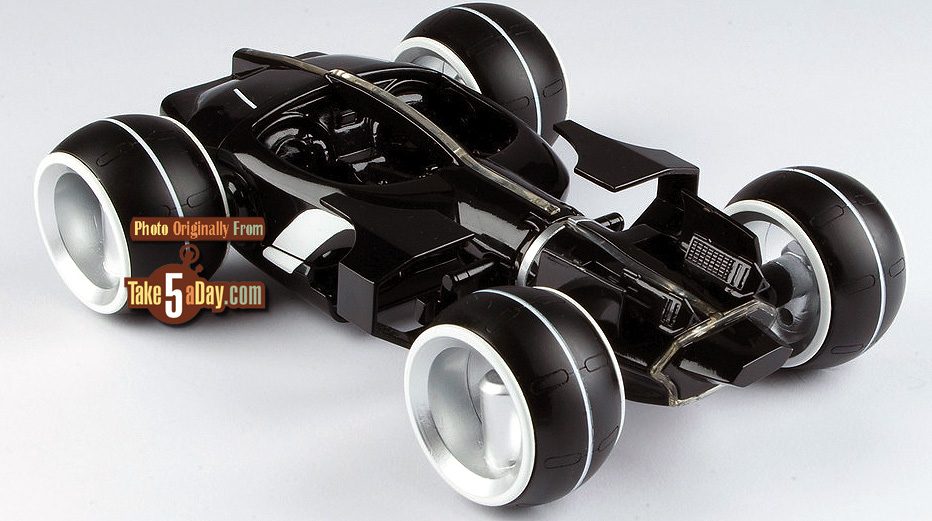 Great detailing …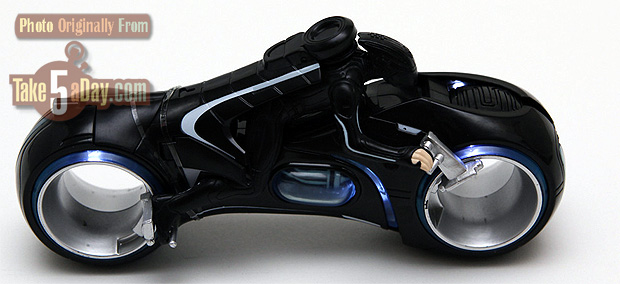 And they all light up in some manner also …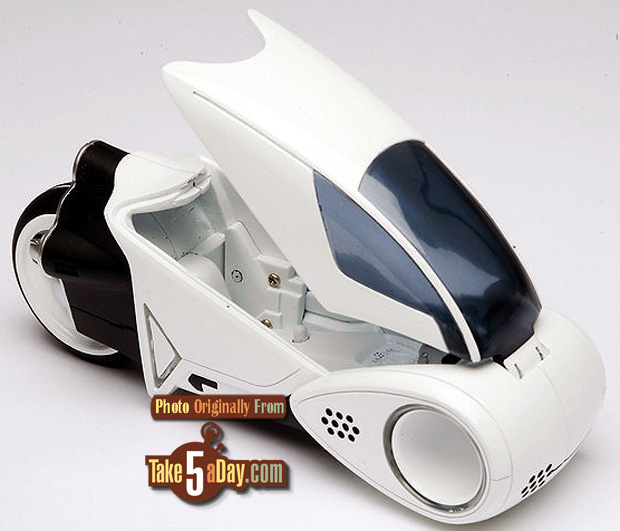 And the wheels ALL ROLL – they would be nice as static displays but they are real diecasts. The appropriate figures also fit inside.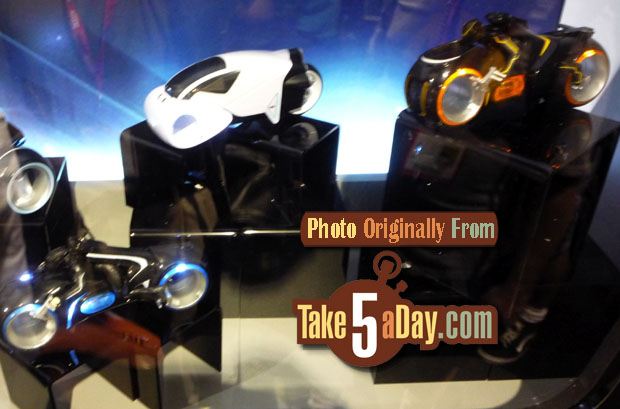 And what's the fun of them without a launcher?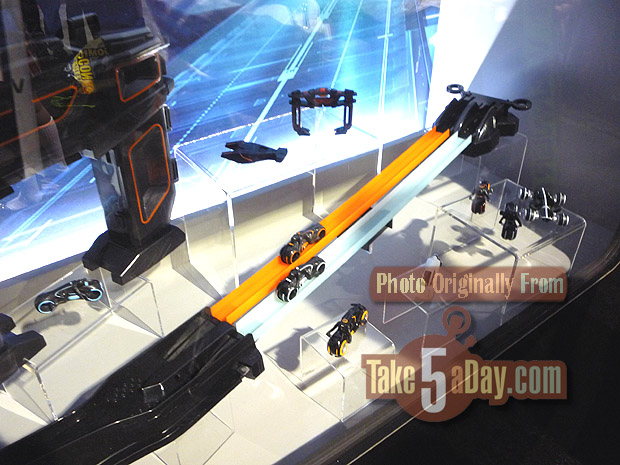 By the way, yep, carrying case for the smaller scale …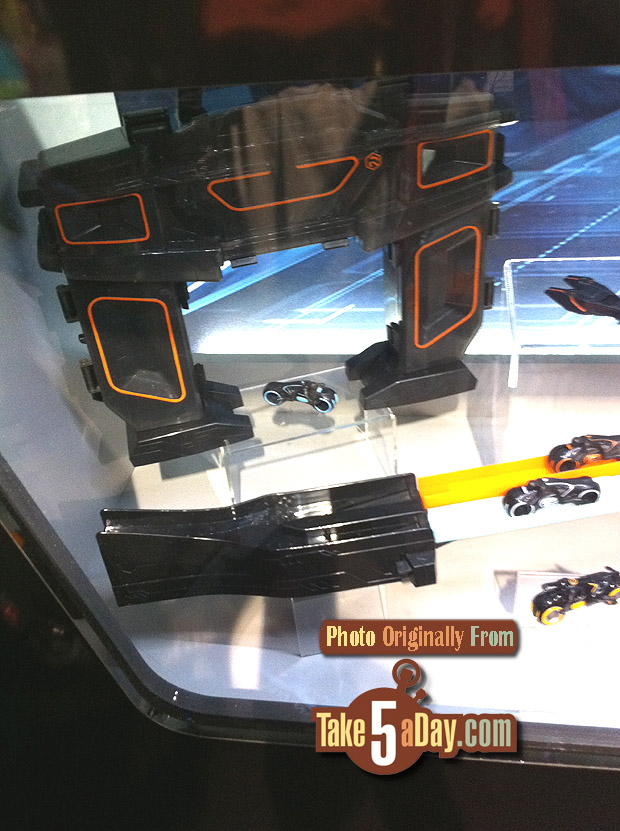 Plus other toys …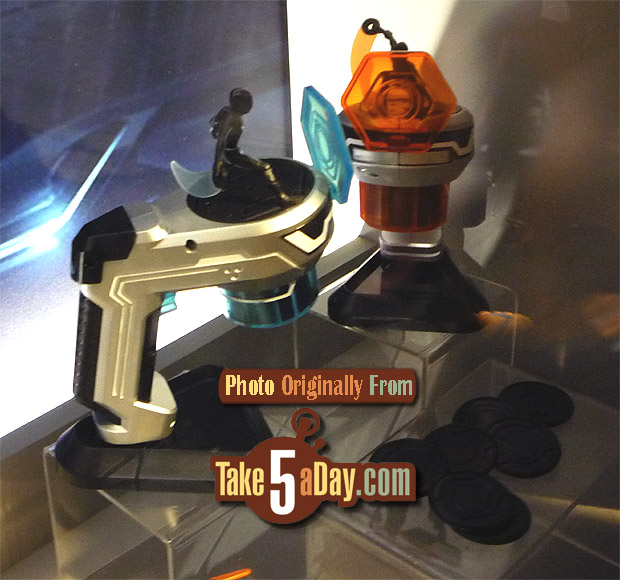 pew-pew and you can take someone's eye out …
And lots of apparel …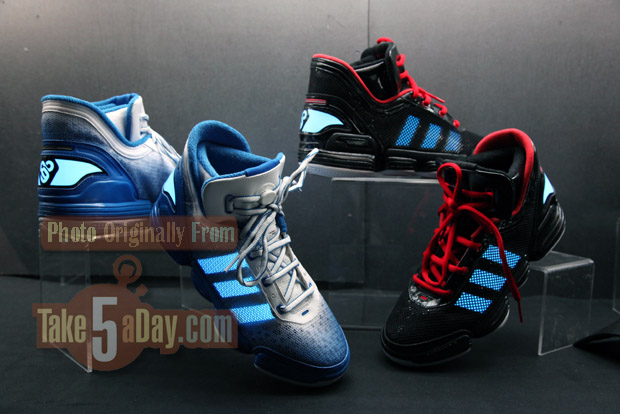 And don't throw this with your iPhone in it …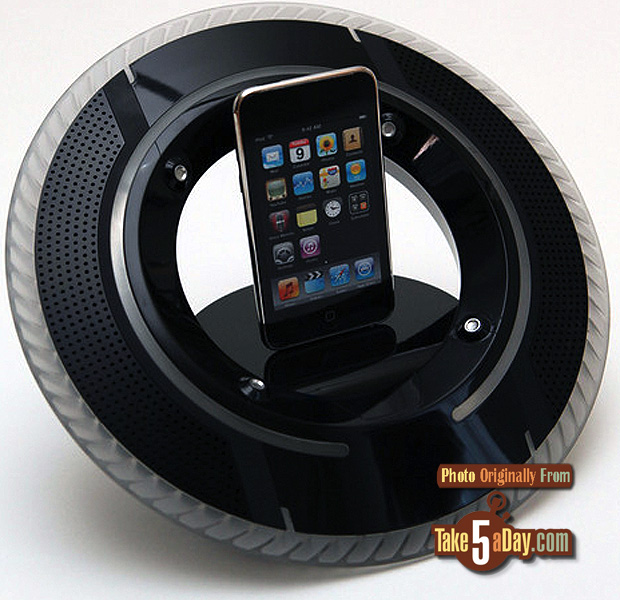 Of coutrse, at the SD Comic Con, it was a huge event …
The cool arcade style old school action fig …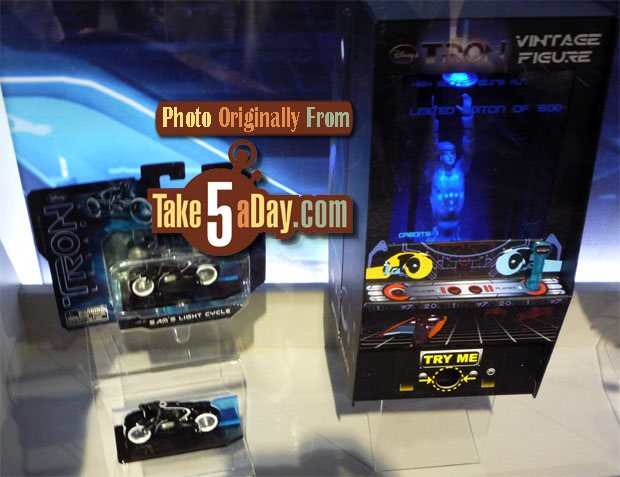 But Disney went all out – recreating Flynn's arcade …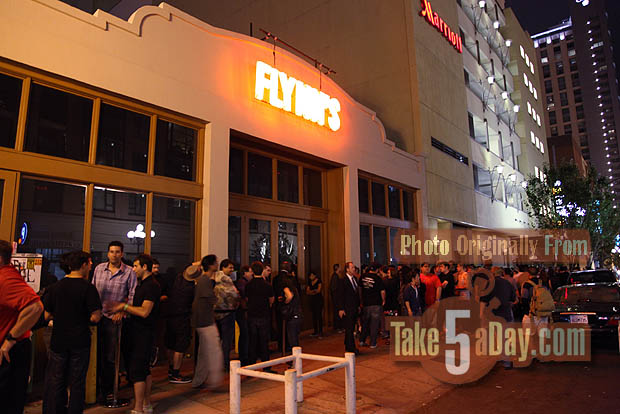 Nicely done …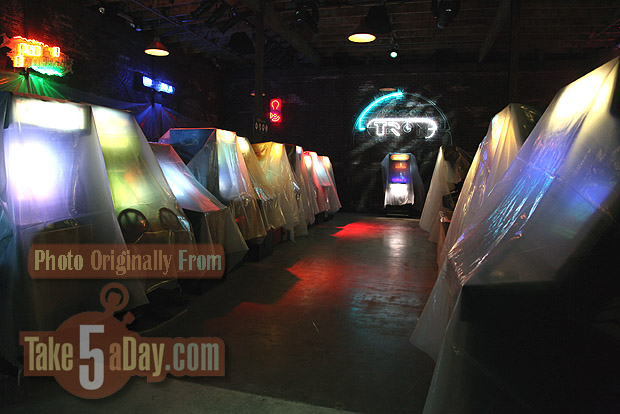 And in SD, if you leave your hotel room unlocked, a party breaks out …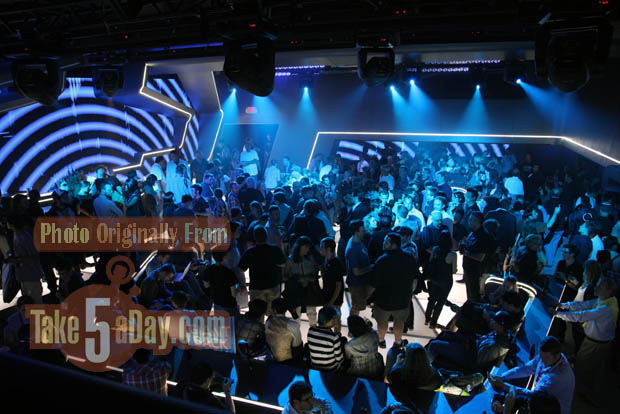 And here's an insult that only works at SDCC or the OracleWorld Conference …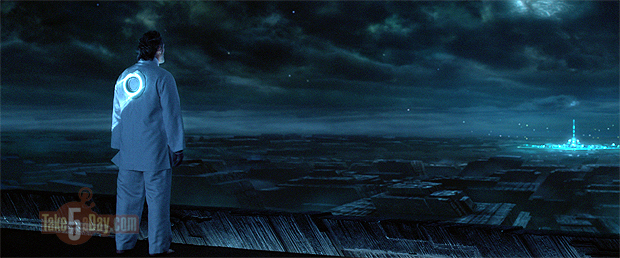 Yea, for you, it is a long walk to the CPU.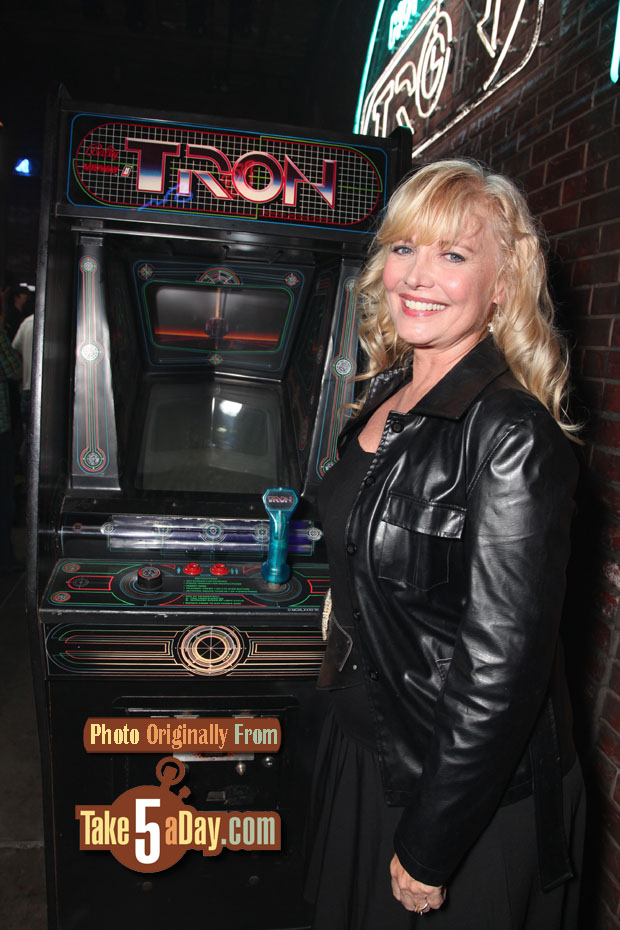 Cindy Morgan avoiding temptation to be trapped into the Tron innards … again.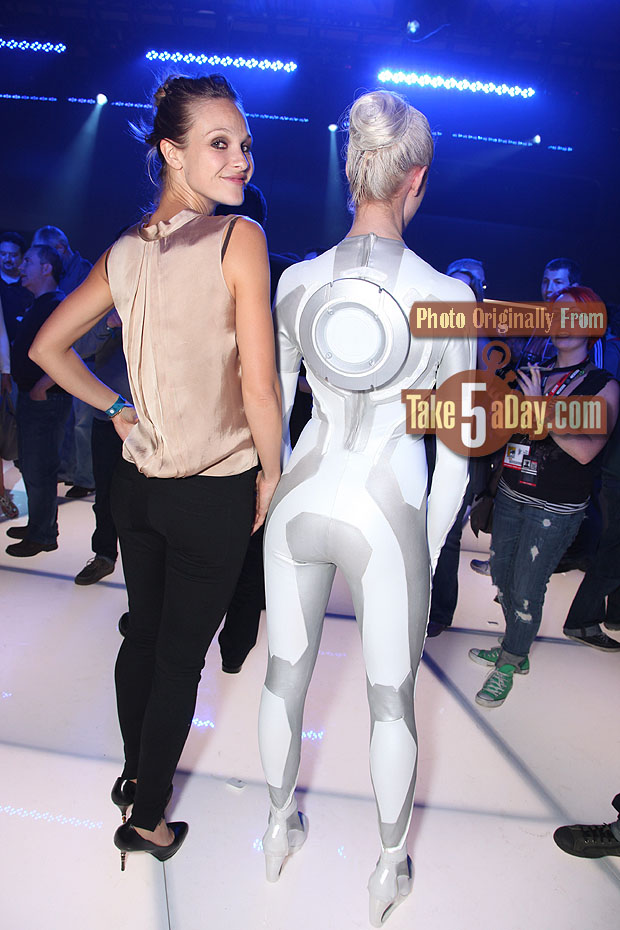 Though some people look a little better in latex, spandex and tight-sized …
Details?
TRON: LEGACY (In Disney Digital 3D™ and IMAX® 3D)
U.S. Release Date: December 17, 2010
Cast: Jeff Bridges, Garrett Hedlund, Olivia Wilde, Bruce Boxleitner, James Frain, Beau Garrett and Michael Sheen
"TRON: Legacy" is a 3D high-tech adventure set in a digital world that's unlike anything ever captured on the big screen. Sam Flynn (Garrett Hedlund), a rebellious 27-year-old, is haunted by the mysterious disappearance of his father Kevin Flynn (Jeff Bridges), a man once known as the world's leading video-game developer.  When Sam investigates a strange signal sent from the old Flynn's Arcade—a signal that could only come from his father—he finds himself pulled into a digital world where Kevin has been trapped for 20 years.  With the help of the fearless warrior Quorra (Olivia Wilde), father and son embark on a life-or-death journey across a visually-stunning cyber universe—a universe created by Kevin himself that has become far more advanced with never-before-imagined vehicles, weapons, landscapes and a ruthless villain who will stop at nothing to prevent their escape.  Presented in Disney Digital 3D™ and scored by Grammy Award®-winning electronic music duo Daft Punk.