Home
»
Books
,
Magazine Checklist
,
Mattel Disney Pixar CARS
Mattel Disney Pixar Diecast CARS: Take5 World of CARS Magazine Now Available
The 32-page issue #3 of our magazine is ready. It's the Visual checklist for World of CARS which includes the Motor Speedway of the South Box Set …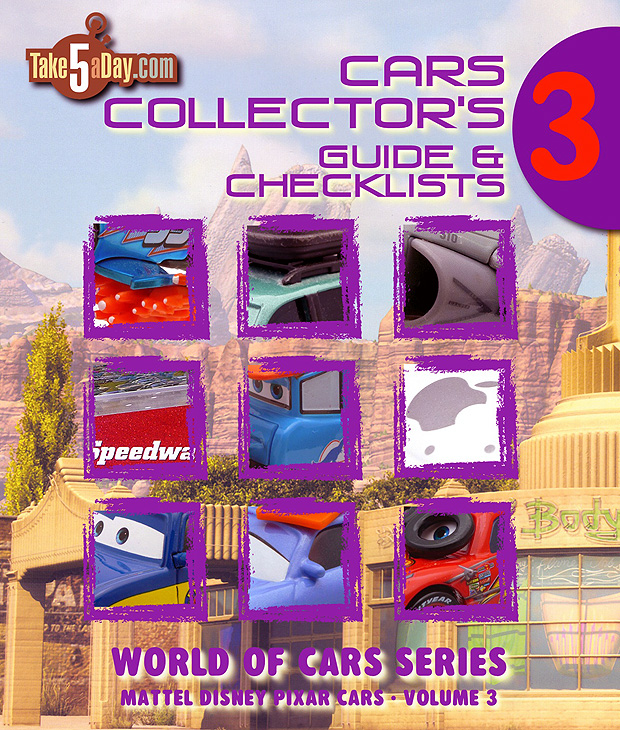 Here is a sample of the pages (actual pages @8.5″ by 11″ – 32 pages)
Yes, it includes everything released for the World of CARS series (aka: the Golden Age of CARS) – the only place to find crisp, high res photos of every release on card and OPENED CARS all gathered together.
It took a while to assemble all the singles (95 releases), the full slate of Movie Moments,and introduction of everything to this lineup – 3-packs, launchers, chase cars, oversized, mailaways, and a little something called the Motor Speedway of the South Box Set, it's all here! And where else would you find photos of EVERY short card Check Lane release? 🙂
But just take a look yourself – You can check out a visual preview of ISSUE #3 HERE.
You can check out all three issues of our magazines HERE.
Magazines are printed and shipped by HP's Magcloud service – so completely secure transaction – they accept credit cards and paypal. The only downside is the service is only available in the US, Canada & the UK but hopefully it will be available elsewhere soon.
YES, working on the Race O Rama issue as we speak. Then I can get started on Volume II of the book. Thanks for your support of TakeFive!


metroxing

11 April 2010

Books, Magazine Checklist, Mattel Disney Pixar CARS


18 Comments