Home
»
Disney Pixar CARS 3
,
Mattel Disney Pixar Diecast CARS 3
Mattel Disney Pixar CARS 3: Kmart CARS Day 2017
Who knew … that Kmart was even going to stock CARS 3?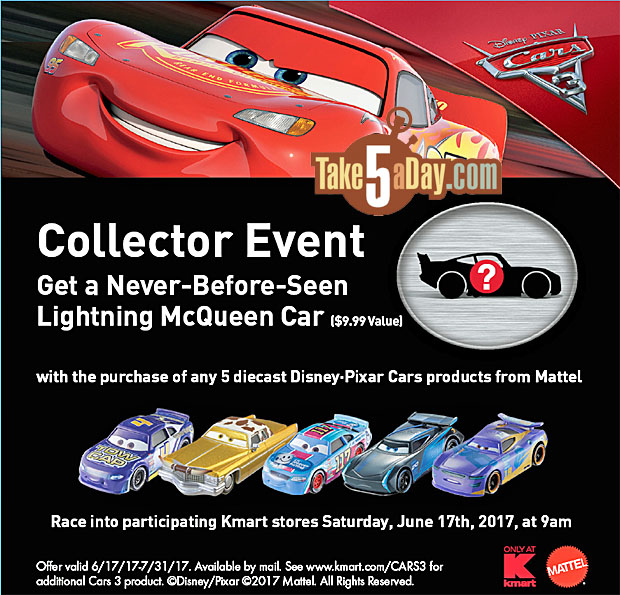 So hard to believe that Kmart is going all out … it's hard to tell exactly what the plan is but it's probably like the last Kmart CARS Day in 2013. Buy 5 CARS, send in the receipt and the cardback and get a car by mail – in this case apparently a "never before seen" Lightning McQueen.
The question is whether there will be a "new case/unique case" of diecasts OR simply CASE A-B? Normally there are "exclusives" available in the case so you want to get there on the 1st day … but if it's just case A-B, then you can slowly pick them up in the next 6 weeks.
Will it be available online as in cases like all the other Kmart CARS Day?
This will be CARS Day #11 if you're keeping track.
For those who missed out on the GOOD OLD DAYS of KMART CAR DAYS (here's a typical one).
Or when it was CRAZY.
Thanks for the heads up "Brian/Toomsterev!"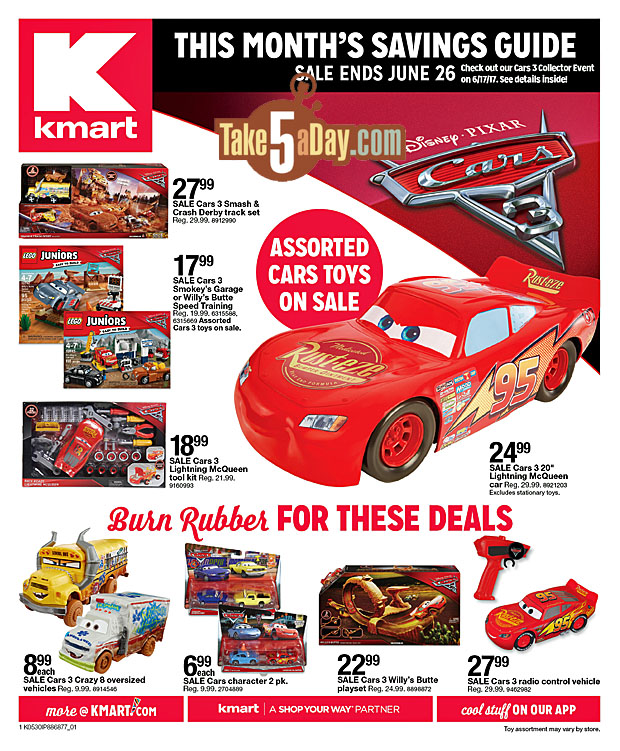 "John H." sent along pics of his Kmart a few days which I couldn't believe – this is why i suspect Kmart is NOT getting a special case … maybe I'm wrong/hope I'm wrong but maybe just don't expect too much?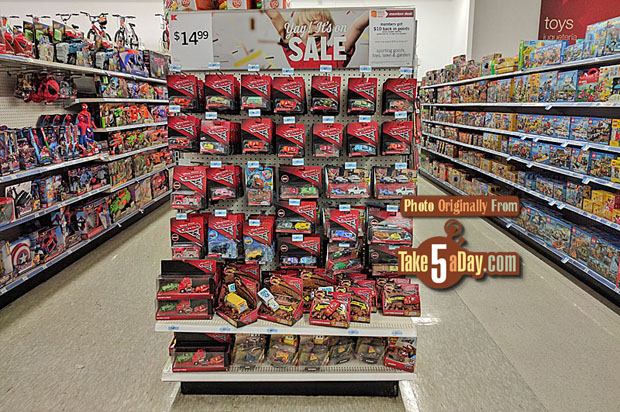 This is the nicest looking Kmart – maybe EVER?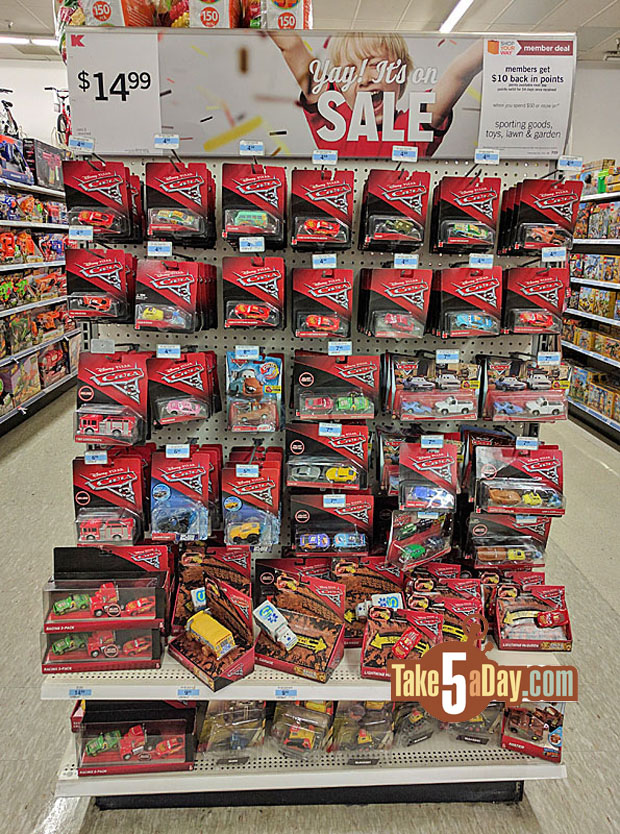 We'll count down as we get closer.

metroxing

2 June 2017

Disney Pixar CARS 3, Mattel Disney Pixar Diecast CARS 3


13 Comments