Home
»
CARS
,
Disney Pixar
,
Disney Pixar CARS 3
,
Mattel Disney Pixar Diecast CARS
Mattel Disney Pixar CARS Diecast: Kmart CARS Day #10 & Promotions FAQ
Kmart CARS Day #10 has an extra component this time – Buy 5 CARS, get two free Deluxe CARS (Muggsy Liftsome & Green John Lassetire). Of course, when you get Kmart involved, it's as complicated as can be.
First, the simple part, Kmart will get a special case of CARS.
See below for the entire assortment.*
You can re-order a case this Sunday afternoon (10.13.13).**
This case will available in stores October 19, 2013 at 9 AM as individual singles. ***
* The final case includes a Gold Metallic Rip Clutchgoneski and a Silver Metallic CARS 1 Lightning McQueen. I did not update the photos below.
** They generally will ship the Monday following the in-store event but sometimes they will ship early. Or ever ship and cancel your order. Or double ship.
*** Or available at your local Kmart now. Or never available at your local Kmart.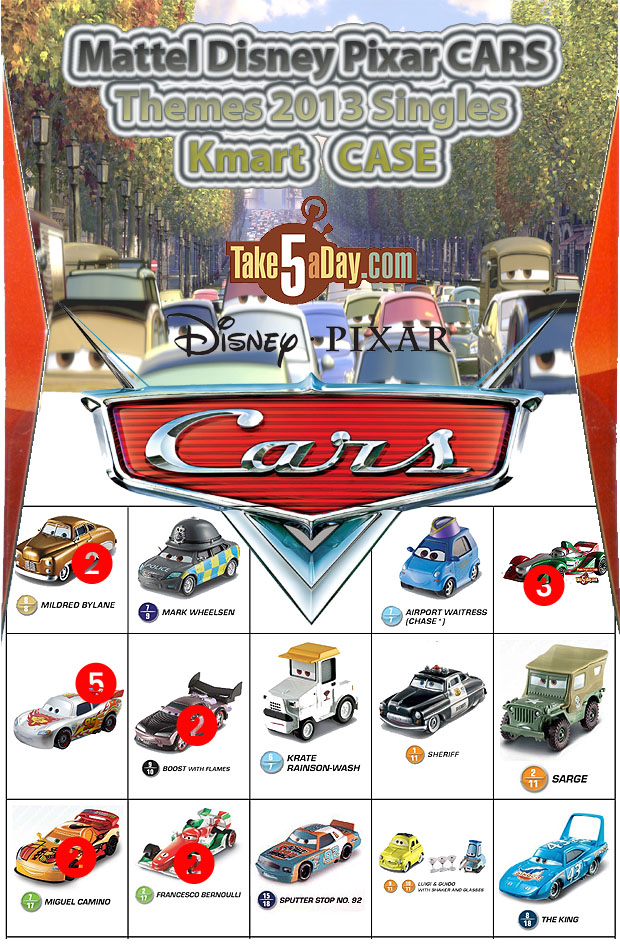 However, if you buy 5 eligible Mattel Disney Pixar diecast CARS singles between October 19, 2013 and November 16, 2013 – mail in your Kmart store receipt, 5 cardbacks with UPC included and $3.50 – you will receive a set of Deluxe CARS (Muggsy Liftsome & Green John Lassetire). GO HERE to fill out the required paperwork.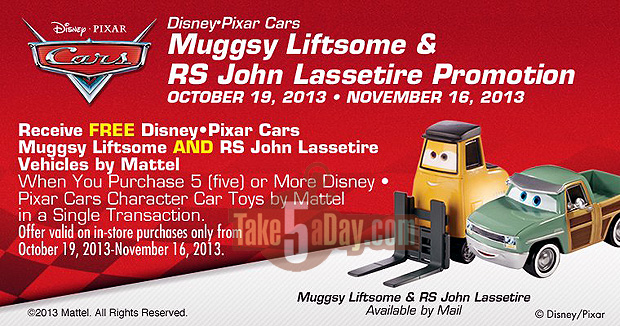 There are some oddities to note. Unlike last time, there are only 3 series of diecast CARS singles eligible.
V2796 which are the CARS 2 Porto Corsa carded singles (2011-2012)
Y0471 which are the CARS Themes 2013 cards (the current series)
AND BELIEVE IT OR NOT …
P7001 which are the lenticular singles from 2009 to 2010.
I find it hard to believe there are lenticulars left on the shelf but I suppose anything is possible. What is EXCLUDED as non-qualifying and non-eligible?
EVERYTHING ELSE.
YEP, EVERYTHING ELSE is EXCLUDED.
So, no deluxes, movie moments, box sets, PLANES diecast, etc, etc … and as Damian V. notes in his compliant to Mattel, NO leftover previous Kmart CARS day singles are eligible (metallic, rubber tire, etc …). Unlike last time where everything CARS related from Mattel was okay, this time, ONLY V2976, Y0471 and P7001 series singles.
Note, the Kmart receipt seems to list the exact UPC of each diecast so it's easy to verify if that is the blister card you sent in to match your purchase. I cannot say they will go over each like it's a crime scene but it's worth noting. (Thanks for the receipt photo, "Wraukn.")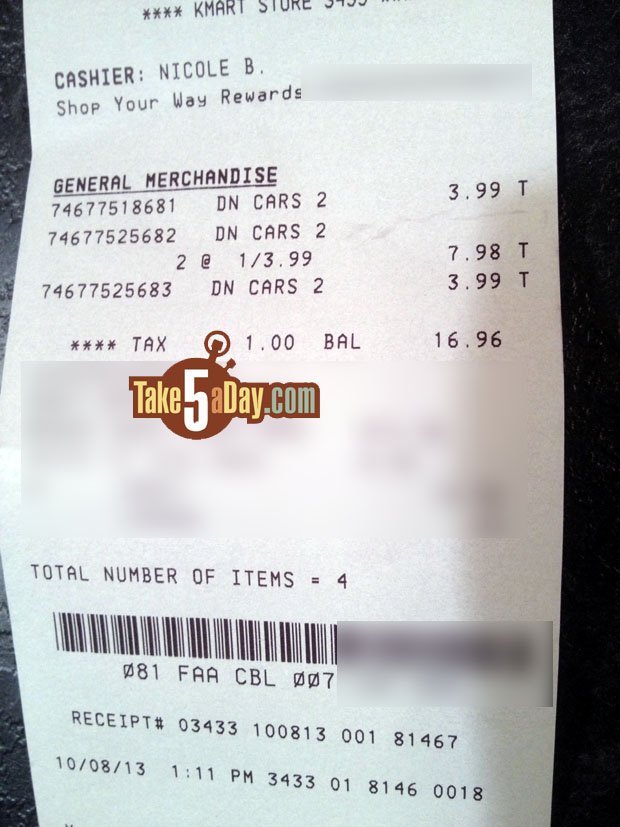 In addition to having to open 5 singles purchased from Kmart, the difficulty is that unlike previous Kmart CARS Days in which anywhere from 5 to 12 releases were NEW, this time, there are technically only 2 new releases (Gold Rip & Silver Lightning). There are other releases are not technically new but not easy to find so even including Ruka, Mark Wheelsen, Luigi & Guido with Glasses, Mildred Bylane and Boost with Flames – minus the 9 often repeated releases, you only have 15 diecast per case of strong to some interest … we also know there have been cutbacks of shipments to most Kmart stores – so if the stores gets 2 cases, there are 30 singles of interest, 4 cases, 60 singles, etc … so if you are going to the store, look around and do the math to see where you stand. If you've never been, at 9 AM, they draw numbers – then in order, everyone is allowed to select 5. So, you can quickly see where you stand or don't stand. AND hopefully your Kmart stores have NOT already put them out – then who knows how many will be available on the 19th. And keep in mind, the receipt is not good unless it reads the 19th through November 16th.
Previously the online sales were nice as if you wanted extras and wanted to skip the fight in-stores (or whether the KM you drove to actually had the event) BUT the problem this time is the SEALED CASES singles purchased online do NOT seem to count as eligible.
Kmart.com is NOT listed as an eligible "store receipt." The legal requirements specifically says "original Kmart retail store receipt."
Besides, the Kmart.com receipt also simply lists the product number/UPC for the sealed case ONLY and not the individual UPC's.
So, you can try and test it out but it's unknown if you will succeed. Maybe someone can call Mattel's 800# and ask. My guess is you will be met with confusion.
In any case, online cases will be available to pre-order this Sunday afternoon. No official page yet, here's the last offer page.
ONLINE Now – Case Sales Pre-Order NOW LIVE.
Here's the list of Kmart Stores.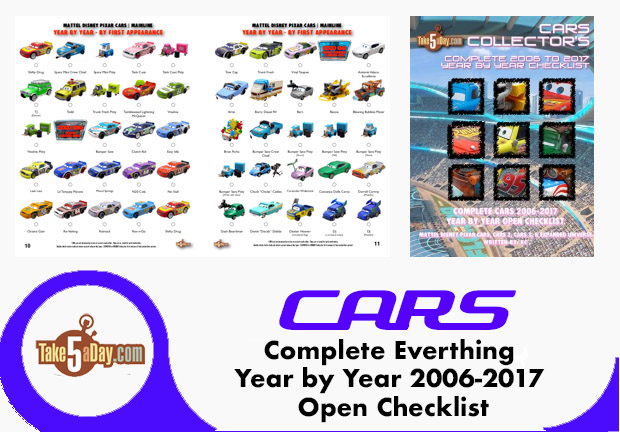 metroxing

11 October 2013

CARS, Disney Pixar, Disney Pixar CARS 3, Mattel Disney Pixar Diecast CARS


31 Comments