Home
»
Advertising
,
collecting
,
diecast
,
Film
,
Internet
,
Marketing
,
Mattel Disney Pixar CARS
,
Retail
,
Toys
,
TV
Mattel Disney Pixar Diecast CARS: Your Kmart CARS Day … UPDATE
Post your stories here 🙂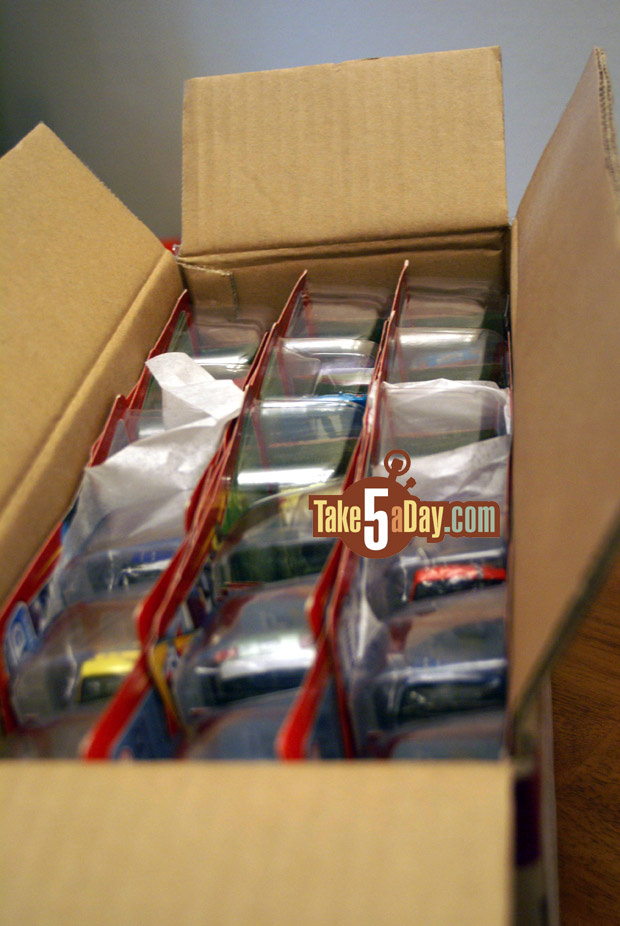 Still two hours away on West Coast … CHECKLISTS HERE.
Back.
Sounds like on the West Coast, there was definitely more action and more people versus the Midwest … and the store I went to had some crazy guy who kept asking for help and then during the free for all swooped in and grabbed 4 cases and ran off – nice manners there guy.
TIZMANIAN UPDATE: So I figure I am doofed as the earliest I can go check out the nearest Kmart to me here in Georgia is around 3:00 pm today but I go.  After waiting 20 minutes from someone to have a grip about the CARS Collectors Day I am directed to a lonely card table with 'what is left'.  I couldn't believe what I saw so I have to share it:
Now, I have no idea who showed up first at this Kmart but great Googly-Moogly – FIVE TODDS!   And a Bumper Save of course.  Lots of other stuff I had but I couldn't believe there were five Todds left at 3:00 pm.  Moral of the Story:  have a Kmart out in the holler by you.  BTW – I like the Synthetic Rubber wheels.  Rolls quiet and fast!  They were not grooved though and I was expecting that.  Interesting.
UPDATE #2 – Here's Kevin-NascarBroncosFan after his number was called … one of 75 boxes he'll be seeing in the next few days …thanks to all his hard work.
Later … living dangerously, backed turned to …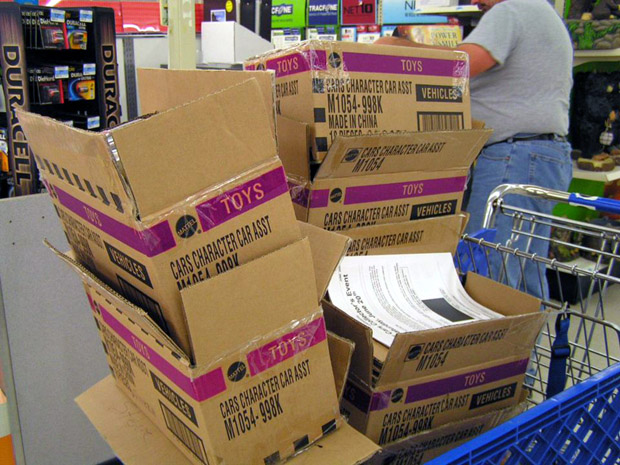 There's never a pallet driver around when you need one.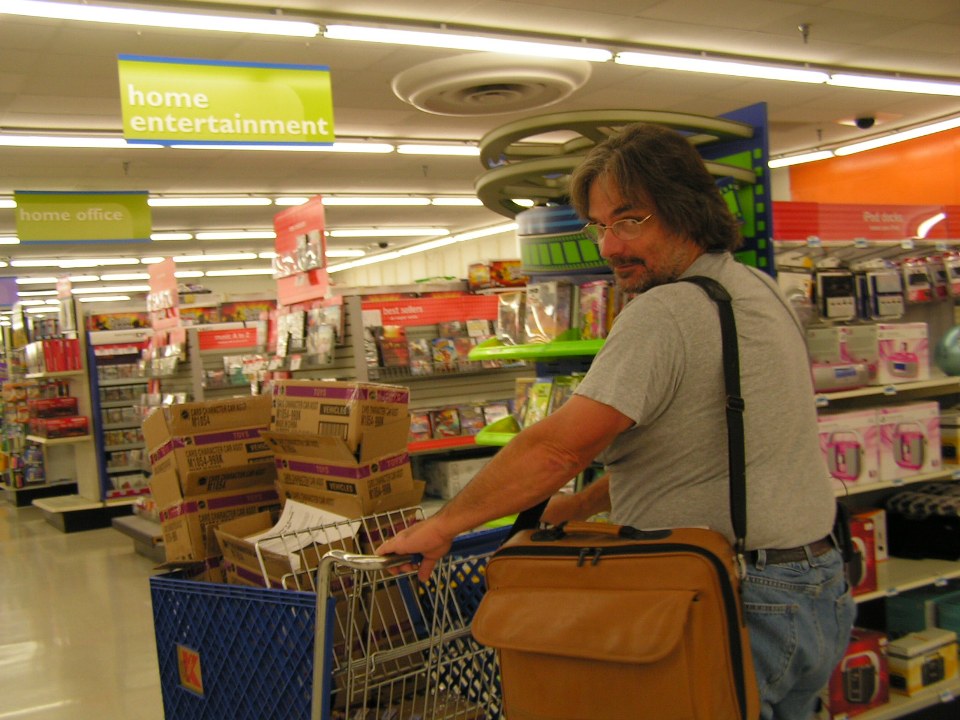 Separate receipts, please.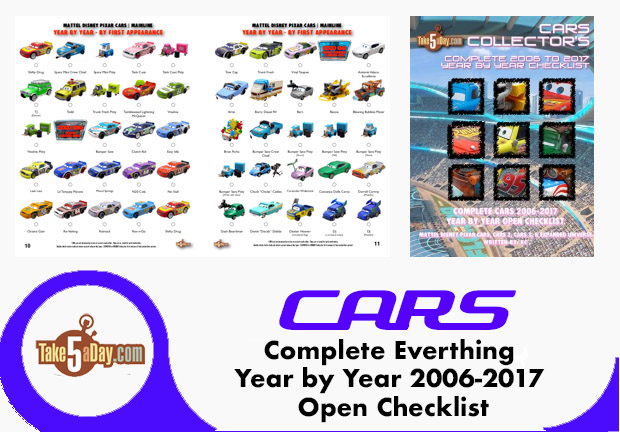 metroxing

20 June 2009

Advertising, collecting, diecast, Film, Internet, Marketing, Mattel Disney Pixar CARS, Retail, Toys, TV


243 Comments