Home
»
CARS
,
Disney Pixar CARS 3
,
Disney Pixar CARS 3
,
Mattel Disney Pixar Diecast CARS 3
Mattel Disney Pixar CARS 3: Week 1 Variants
It's only been a few days but we already have some variants …
"Carl P." noted that there's a PURPLE and a BLUE OCTANE GAIN HAULER (aka: Bobby Swift's hauler). The correct one seems to be the PURPLE one as that's the one photoed on the back of the other hauler boxes.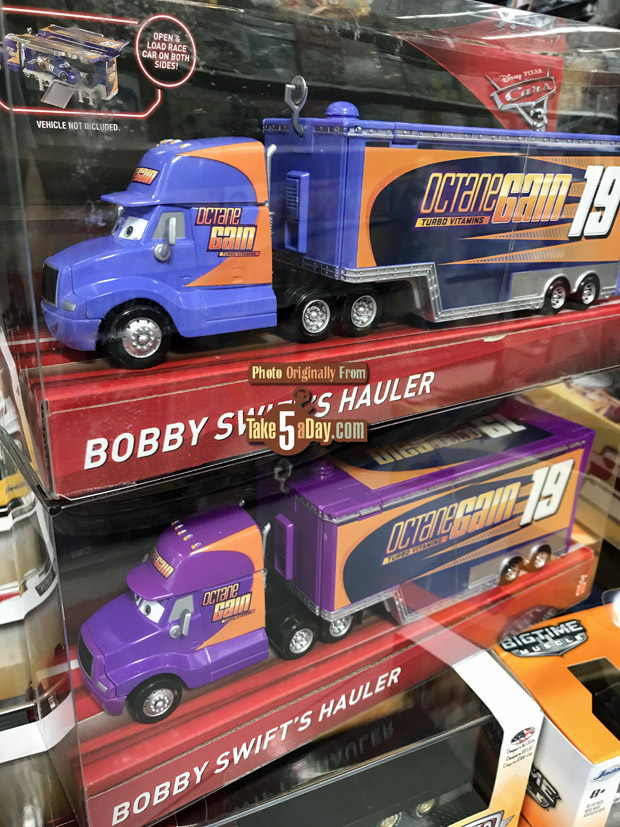 "Loic and Katie Ann S" sends along this pretty cool BUMPER SAVE/PONCHY WIPEOUT variant – the GOTH version.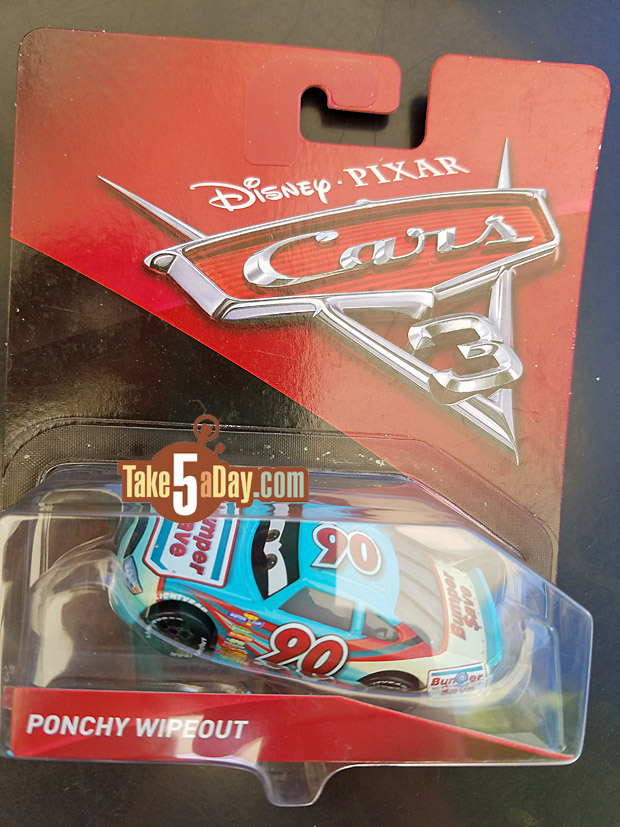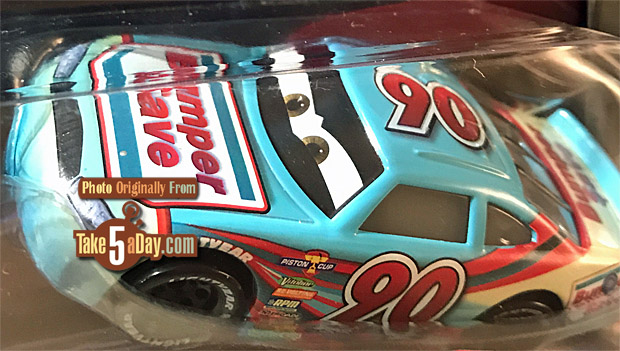 Here's his official CARS 3 portrait so he's doing the BLACKOUT design thing so popular this year.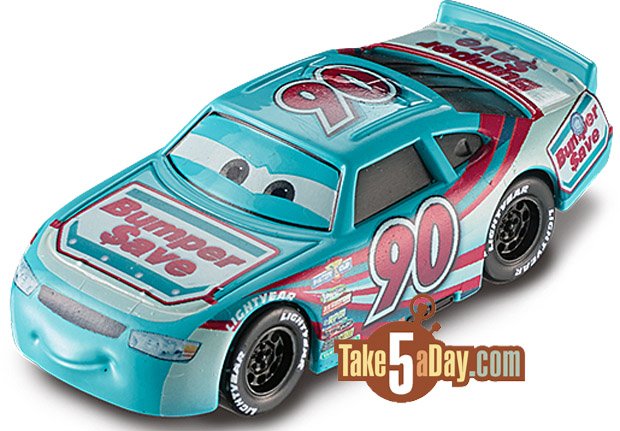 The eyebrows match the "main" color of each character (your CARS trivia for the day in case you've ever wondered … BTW, zebras are white with black stripes in case you've wondered).
Unlike with the previous movies, I think Aiken Axler-Nitroade was the only one with black eyebrows and while he's a new character now – Tim Threadless, his eyebrows stay black … but Bumper Save should not be black – it'll be interesting to see if they fix him in later runs.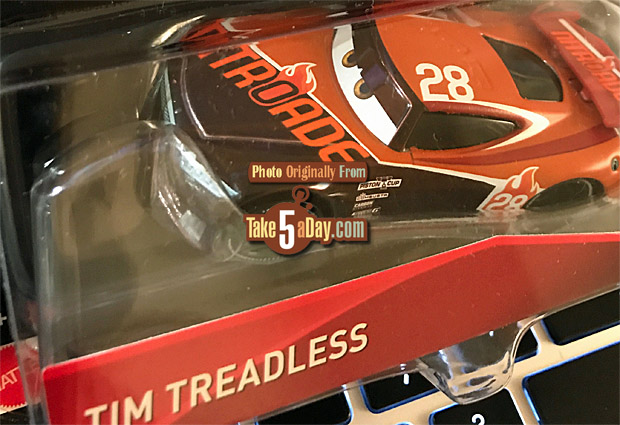 Nitroade as a sponsor has bee AROUND since even before the CARS movie – he's a wildly different color in the first trailer.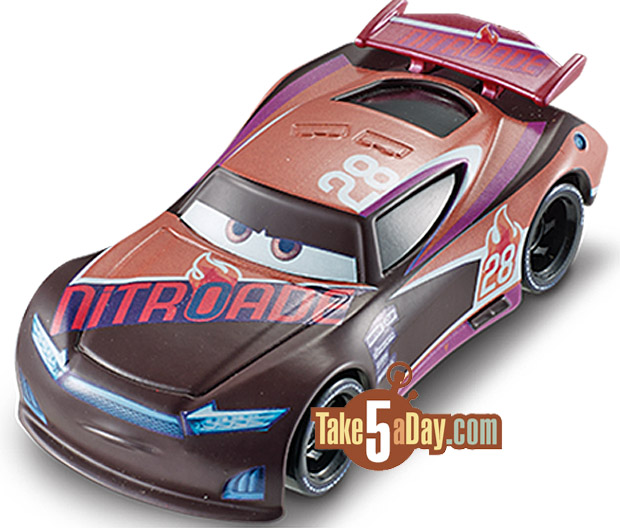 "John H." notes that CARS 3 Van is a variant from the CARS release – there are dirt streaks on the top carrier. And while we were musing about why MINI is now MINNY …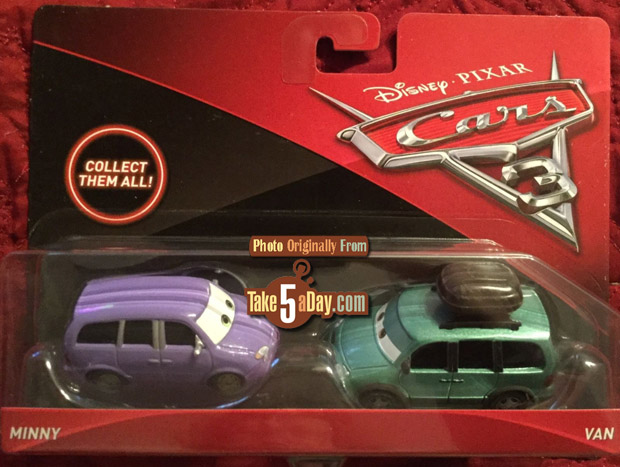 "Steve N." found this … can't wait for this Toon … What is happening???!!!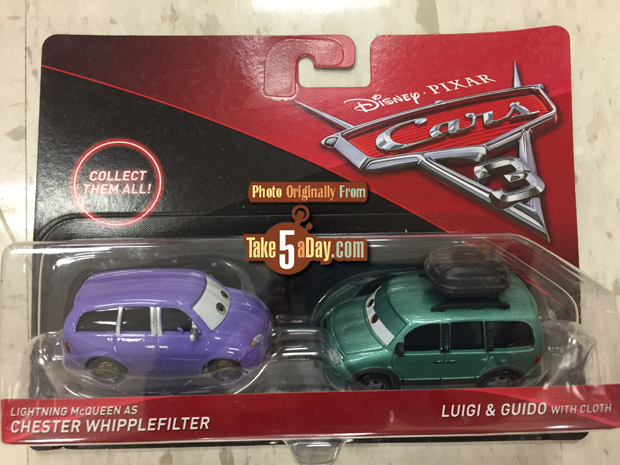 Send in your variant and funny pics! Thanks all!


metroxing

3 May 2017

CARS, Disney Pixar CARS 3, Disney Pixar CARS 3, Mattel Disney Pixar Diecast CARS 3


2 Comments