Home
»
Disney Pixar CARS 3
,
Mattel Disney Pixar Diecast CARS 3
Mattel Disney Pixar CARS 3: Poster-ized!
Long time CARS fans knows in the past few years, the Mattel CARS website and accompanying year poster was definitely not posted in the early part of the year … but for CARS 3, they have all their ducks in a row and there's no goose in the gander sauce (I think that's the saying). The poster is up and so is the website!
There are also some video ads including the first one for the diecasts.
Thanks for the heads up, "John H." and others. John H. notes that … "Nice web based checklist, but no way to uncheck a Car (can switch to want or have, but not turn off!)"
(also it seems to be a one & done visit as there's no sign in to save or print?)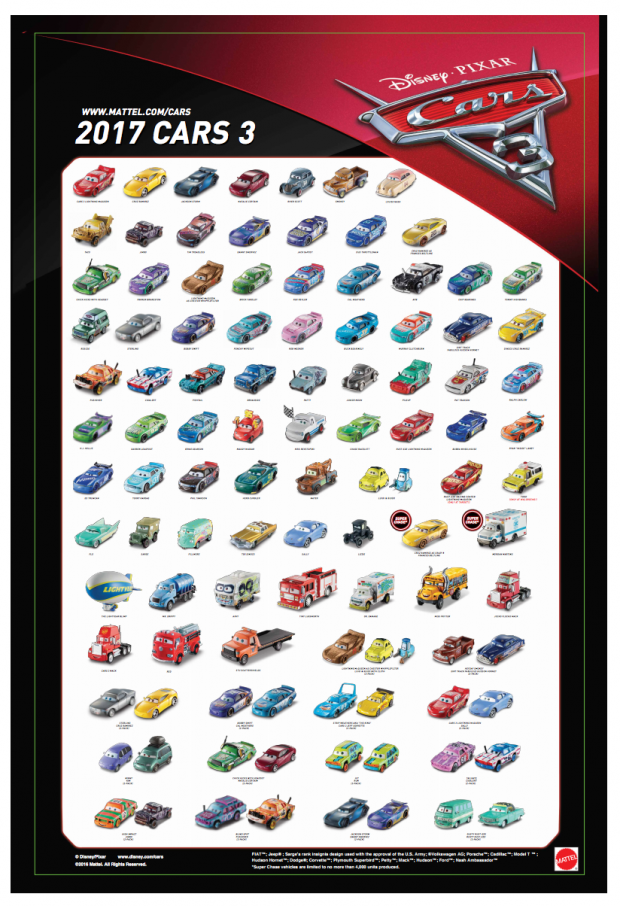 "Carl P." notes: For some reason Daniel Swervez is named Danny Swervez at both places on the checklist and the poster.


metroxing

3 May 2017

Disney Pixar CARS 3, Mattel Disney Pixar Diecast CARS 3


4 Comments