Home
»
Marketing
,
Mattel
Mattel & The Frozen-Disney Princess Problem
"Bloomberg Business" has an interesting article on how Mattel upset Disney by launching a new doll line, Ever After High …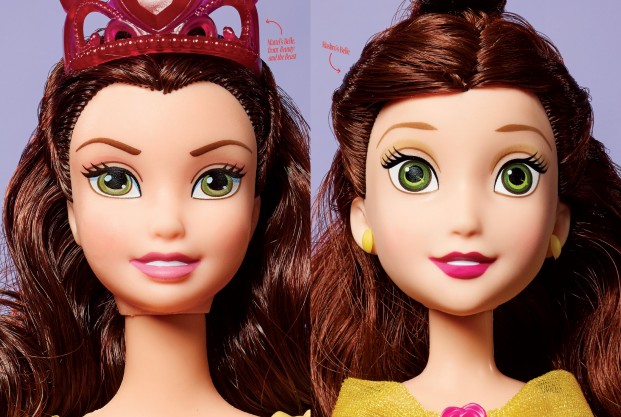 "… Things got more complicated in the late 2000s, when Mattel released a line of princess-themed Barbie DVDs and dolls, essentially pitting them against Disney's line. When Barbie's sales started to fall in 2012, she became Mattel's problem child. "Barbie is going to continue to be a brand that we spend a lot of time and attention on to make sure she [improves]," Mattel's then-CEO, Bryan Stockton, told investors last year. Mattel's focus on Disney's Princesses waned. "Disney essentially said, 'Yo, Mattel, you have a Barbie problem—in the process of fixing that problem, are you going to [still] pay attention to my brand?' " says Sean McGowan, toy analyst at Oppenheimer & Co.
In 2013, Disney set up a meeting with Hasbro, which already had Disney's Star Wars and Marvel licenses, and its FunLab ran regular tests for the company. Before each Star Warsmovie, for example, Hasbro tested kids' familiarity with the franchise. They discovered that parents—"dads mostly," says Frascotti—passed down their love of Star Wars to their kids in the same way that they taught them which sports teams to root for. "We have a fancy term for it that we made up," says Frascotti. "We call it trans-generational emotional resonance." Disney liked Hasbro's FunLab reports. "They'd seen them work quite well for Star Wars and Marvel," says Goldner. "Then they asked us what we knew about girls."
Hasbro researchers found that girls—young girls, particularly—weren't nearly as into clothes and boys and happily-ever-after as they thought. "What we found was that girls loved the idea of a brand that embraced friendship and kindness," Goldner says. Impressed with Hasbro's analysis, Disney gave it a small license for Descendants, a made-for-TV movie it was developing about the teenage kids of its princesses."
You can read the complete story HERE.