Home
»
Disney Pixar CARS
,
Mattel Disney Pixar CARS
Mattel Disney Pixar – Disney D23 Expo Diecast???
Disney's D23 Expo is coming in less than 3 weeks. The big question is whether there will be a D23 Expo diecast for CARS-PLANES …

We might have to fall back on the old 'No news is NOT good news.'
Usually by now, with a few months to go, Mattel will unveil the diecasts on Matty to get some internet traffic or as a last resort, break down and admit there a D23 Expo CAR/PLANES diecast to Take5. 🙂
And of course, get subtle clues on the backdoor train – mystery CARS not listed anywhere that show up … like last year when someone said that there were mystery Silver racers that lit up … but this year, nothing.*
Well, there was this transition scene Transforming Lightning McQueen …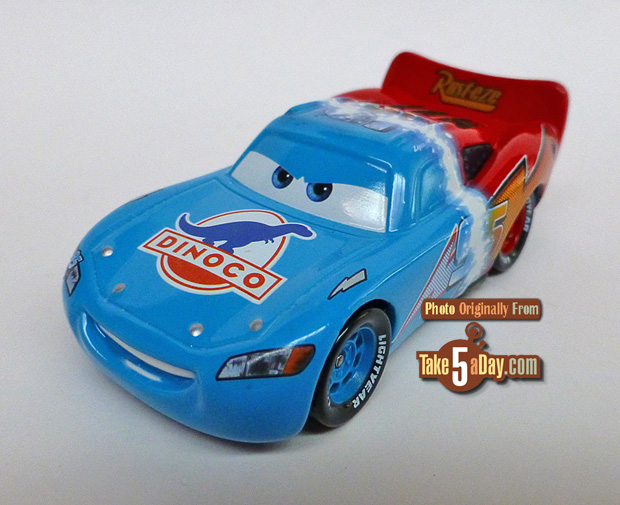 But Mattel is claiming this is NOT a D23 Expo item … I presume it's true, it's hard to sell this for $50-$100 unless you do the spark plug monsters and since none of those have shown up … what are we left with? Nothing.
I asked what was coming  … SFX Reply.
At one point, the Circus CARS were supposed to be an exclusive box set so I suppose that's the best we can hope for though the production run on the Super Chase CARS (2 Circus CARS already released as Super Chase) seemingly, legally precludes that – so that would be tough to explain if they got a release/re-release in a box set.
So, we can hope for the best but as of right now, it does not look good.
* For comparison, In 2013, the Convoy Brothers were "revealed" in January, nearly 7 months BEFORE the show! Or that in May, the "pre-order" for order for pickup started on the 2014 SDCC set, the Tokyo Light Up Shu & Lightning (no D23 Expo in 2014).

metroxing

27 July 2015

Disney Pixar CARS, Mattel Disney Pixar CARS


9 Comments