Home
»
Disney
,
Disney Pixar
Mattel Disney Pixar CARS Diecast: D23 Expo Convoy Brothers Are a GO!
It's confirmed, the Convoy Brothers are coming to the D23 Expo!

They've been assigned a product number and a UPC so they are coming!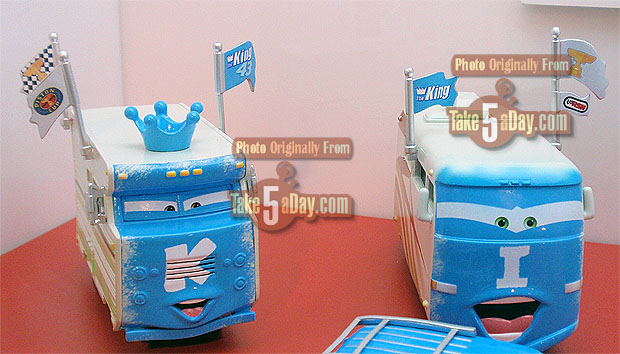 Displayed at the Petersen Museum.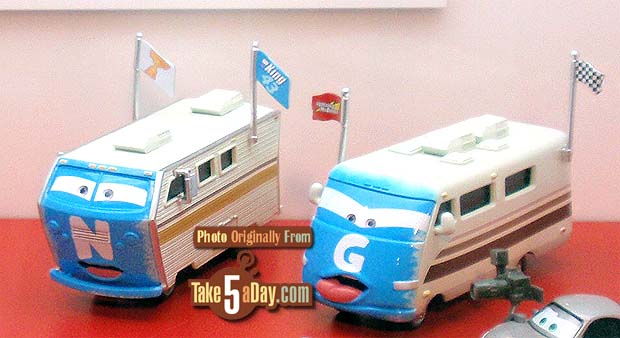 Mattel Product #Y6038 and UPC Code: 746775229177
And the box is HUGE – 16″ across – meaning it's a 4-pack. At some point, they were thinking of splitting them up – probably so you felt like you didn't spending all that much money for one box set – but ultimately, it made very little sense as what if for some bizarre, a few hundred people accidentally or purposely only order Set #1, how do you split sell a set of toys that spell out a word – when the two remaining ones spell NOTHING?
As for price, that's unknown. Since we can presume around $20 per CAR minimum, that would set the floor at around $79 without tax but this being the Disney Festival of Capitalism, we might see a more round number of $100 including tax so they don't have to give much change. My feeling is it won't go over $110 but that's just my guess so far.

Disney's D23 Expo tickets buying info here.
You do NOT have to be a Disney D23 member to buy D23 Expo tickets but should you become a D23 Member? This year – probably. A Silver membership is $35 a year and entitles you to a $21 dollar savings on a 3-day ticket but the biggie is:
All D23 Members receive early admission to the Expo show floor.
And that hour early in makes a BIG DIFFERENCE in the line to whatever you want to do or buy …When you check in, you show them your D23 membership card & number and you get a DIFFERENT BADGE so they'll know you are entitled to get in early on each and every day your D23 Expo ticket is for. (You only need ONE D23 membership – but obviously if you buy a one-day ticket, you can only get in early on the day of that ticket – and of course, if you have a three ticket, your personal D23 membership badge entitles you early entrance all three days. But a D23 membership is required for EVERY PERSON as it's not a family membership).
There is also a Gold membership option – it's basically the same package but you also get 4 issues of the nice D23 magazine – the Gold membership is $75.
Also note, get your D23 membership FIRST – because you will need that D23 membership number to get a discount on your D23 Expo ticket.
(technically you can call afterwards to get a price adjustment but that's another phone call so why not just do it in one swoop).
You can read more on what's in the membership – click on the links above.
As we get closer to August, check back for more details on the show itself. As for the Convoy Brothers, presumably like last time, Mattel will offer pre-sales for pickup AT THE SHOW ONLY (no shipping) with matching ID & credit card required – probably a max of 6 per order. It's unknown how stringent they will be on name/ID/credit card/Email address but it's something to consider. They will restrict pre-sales to X number but have more to sell at the show.
It's unknown how many sets they will create but I'm guessing at $100, they are not going too far past 3,000 if not fewer.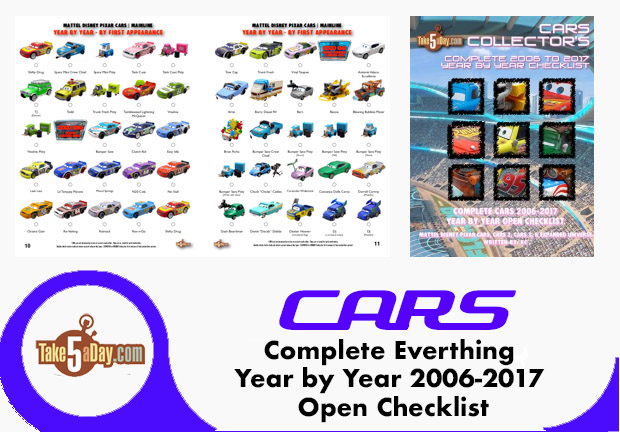 metroxing

10 January 2013

Disney, Disney Pixar


18 Comments