Home
»
Disney Pixar CARS
,
Disney Pixar CARS 3
,
Mattel Disney Pixar Diecast CARS
,
Mattel Disney Pixar Diecast CARS 3
Mattel Disney Pixar CARS: CARS 2015 Poster – New Diecasts Coming! (Higher Res Names Update)
Thanks for the heads up, "John V." in spotting this online! And "ToyFountain" for finding the higher res version.
The poster online is not very high res so it can't be really blown up very much but some prototypes from "olden" days have finally been diecasted.
Some are new but have already been revealed/released so I did not include those again in larger sizes.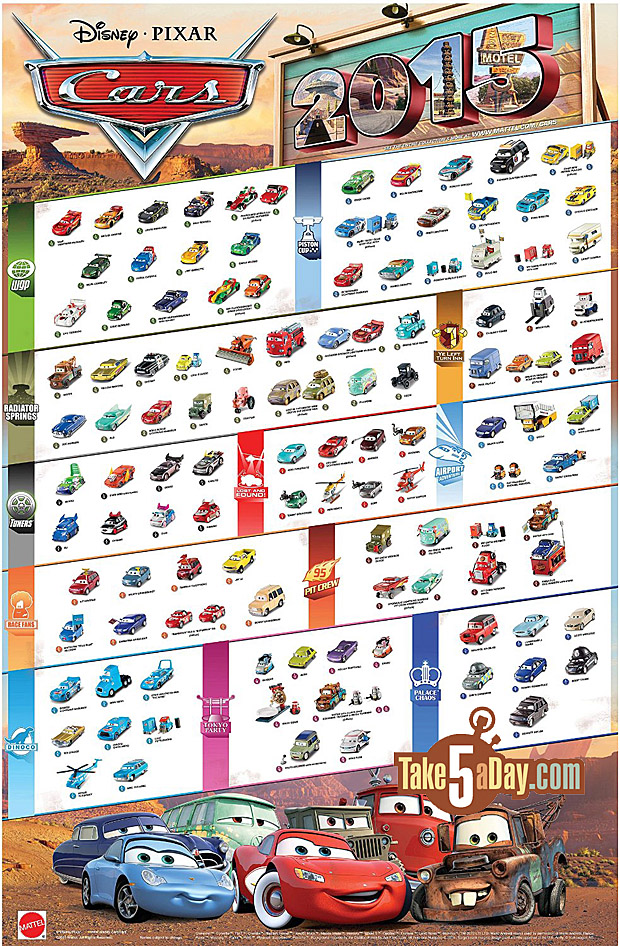 So, the diecast photos are not high res yet but at least we can read the names
The Airport Adventures features some very cool diecasts including a Ucchi, the car-passenger loader plus Acer with luggage cart – nice!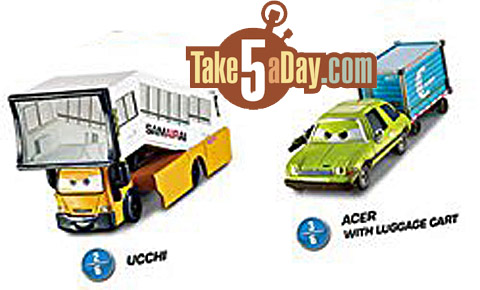 Also some airport Pitty's, Nat McLaugnut and Michael Honksel.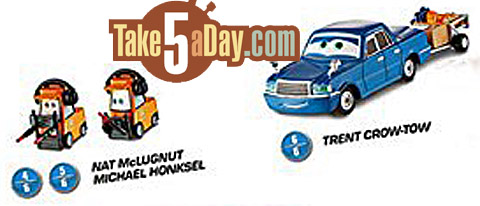 "Ito San" is really Trent Crow-Tow.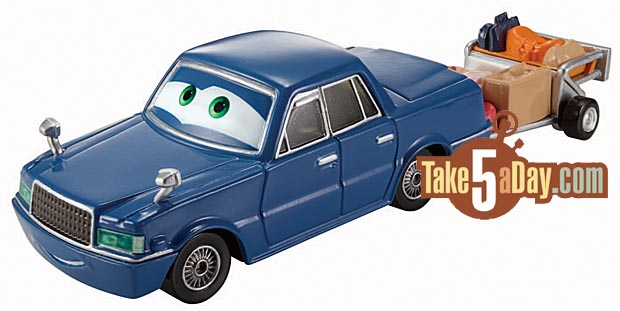 Looks like many of the Tokyo Party releases are also new – well, mostly repaints or added accessories but still "new" Miles with microphone, waiter, Mike Fuse and Pitty with Gong (Terry Gong if there was any doubt it was a gong). It looks like we will finally get Mater with Sushi Chefs. I'm sure you guess their names were Edamame & Daisu Tashimi.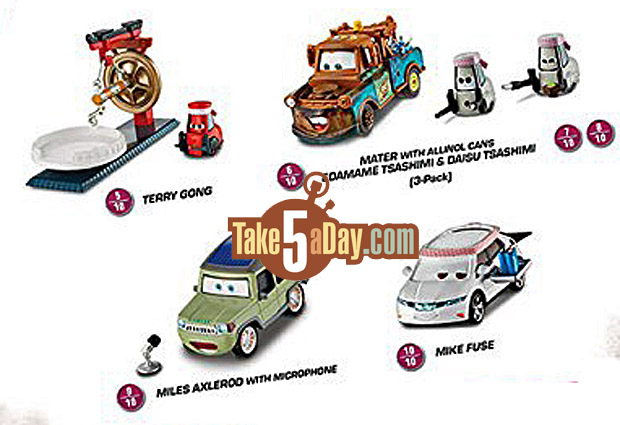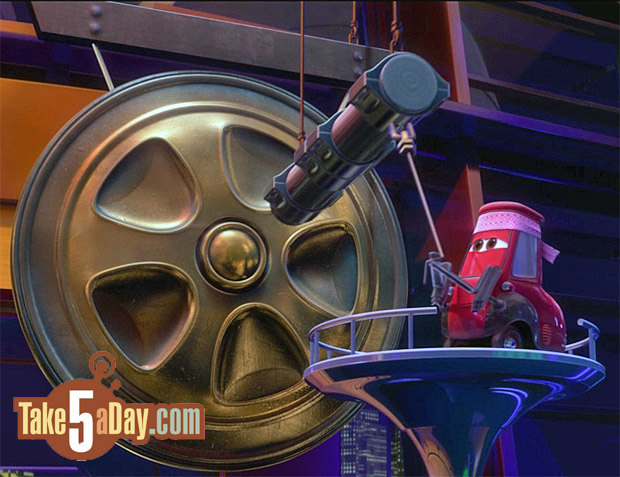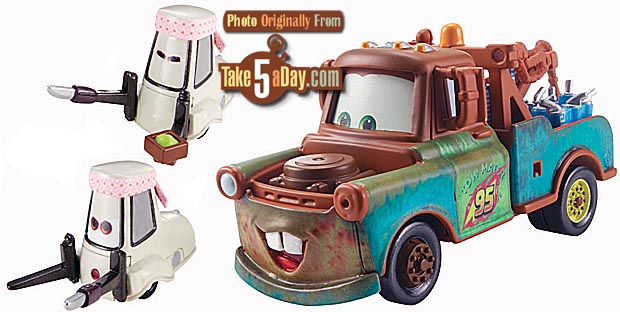 Rip Clutchgoneski gets a Crew Chief, Brian Gearlooski! (Who's their Pitty? John Fueltankskionfire?)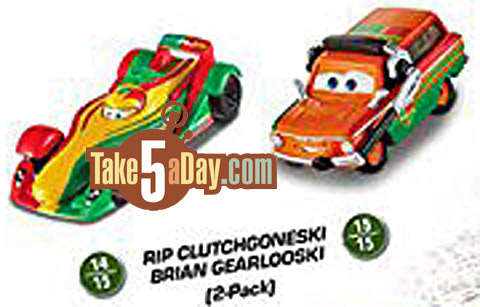 New Race Fans includes Christina Wheeland and a expression new Mia & Tia (Superfan).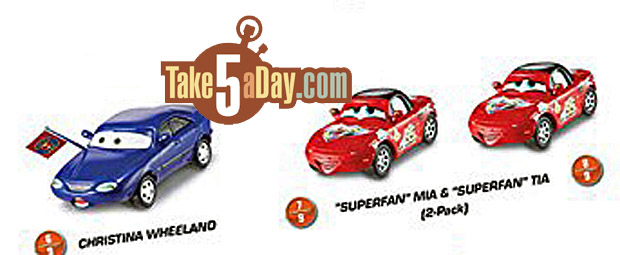 Palace Chaos gets a lot of repaints though the BMW looks new (while the Box Set BMW looks like a 2002, the single here looks like a current 5-series, Scott Motorse). We've seen Jumpstart J. Ward (blue Jag) out in the wild. The two London cops are repaints with new names – Scott Spark and Siren Carbini. Same with Mike Lorengine repaint – looks like without a gun – Gearett Taylor. Manny Roadriquez – repaint of the London cop CARS – Ford Mondeo?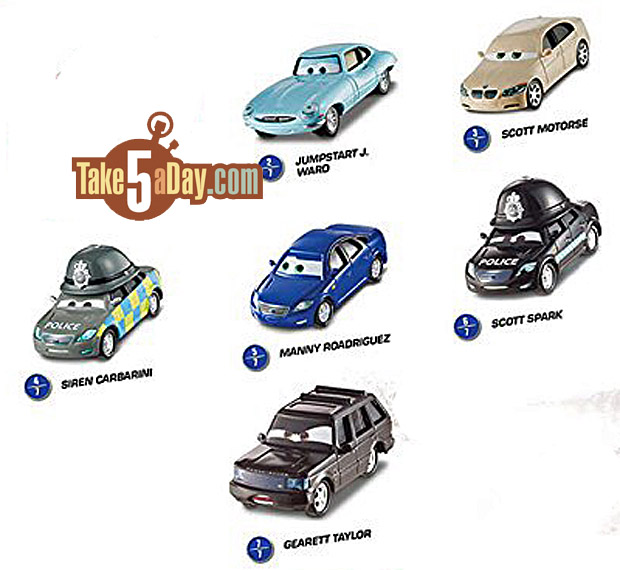 There is also a Mater with Sign from CARS 1 and a PCM Fabulous Hudson Hornet with Pit Stand … also expected last year but finally coming – Pit Crew Mack (with headphones).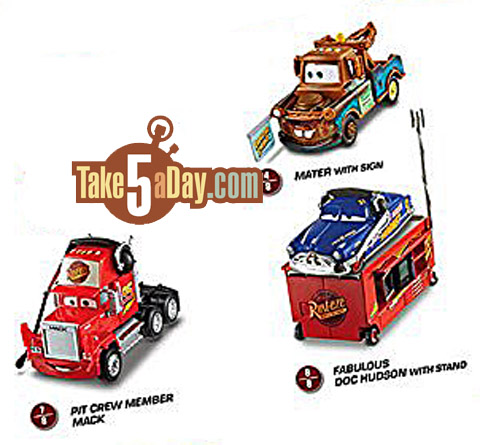 The Pit Box looks different than the one with the launcher.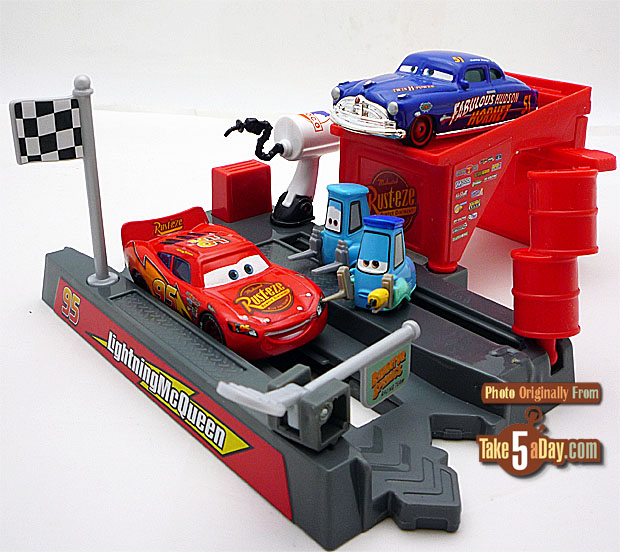 Ye Left Turn Pub Lorries! (or is it Lorrys)? They look great! Paul Oilkley & Brett Warnewagen. While the Grem & Acer have been revealed as slight variants, they do have a new name – Grem & Acer in Trouble.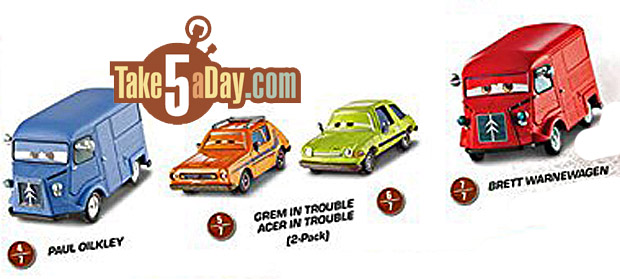 And of course, RV's! And the "return" of My Name is Not Chuck (with Cart). The last releases of My Name is Not Chuck was without air gun.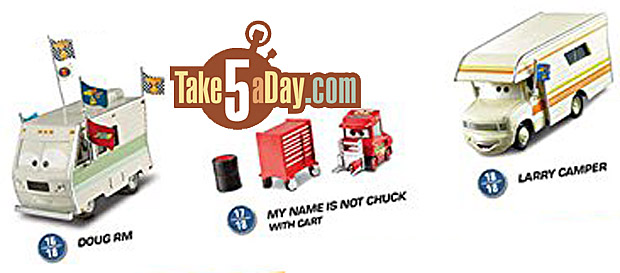 Doug RM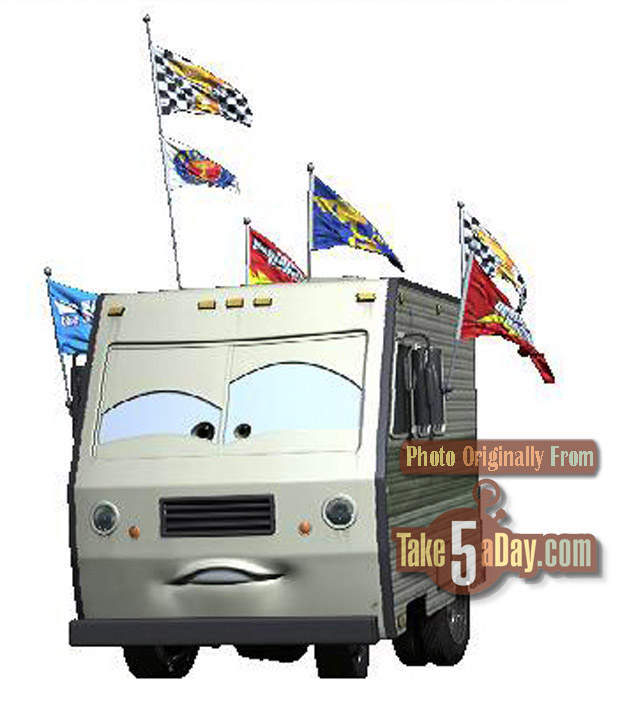 Larry Camper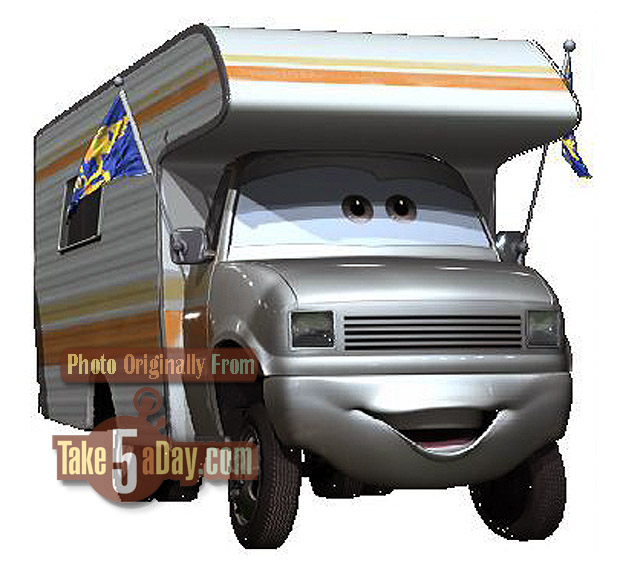 Remember, retail exclusives are never shown on the yearly posters.
Thanks for the heads up, "John V." in spotting this online at Amazon.
Larger version HERE – thanks ToyFountain!

metroxing

6 March 2015

Disney Pixar CARS, Disney Pixar CARS 3, Mattel Disney Pixar Diecast CARS, Mattel Disney Pixar Diecast CARS 3


28 Comments