Home
»
Disney Pixar CARS
,
Mattel Disney Pixar CARS
Mattel Disney Pixar CARS: Piston Cup Pit Stop Launcher + CONTEST!
There is finally a Piston Cup Race Stand for Doc/Fabulous Hudson Hornet!
The Piston Cup Pit Stop (Play & Race) Launcher.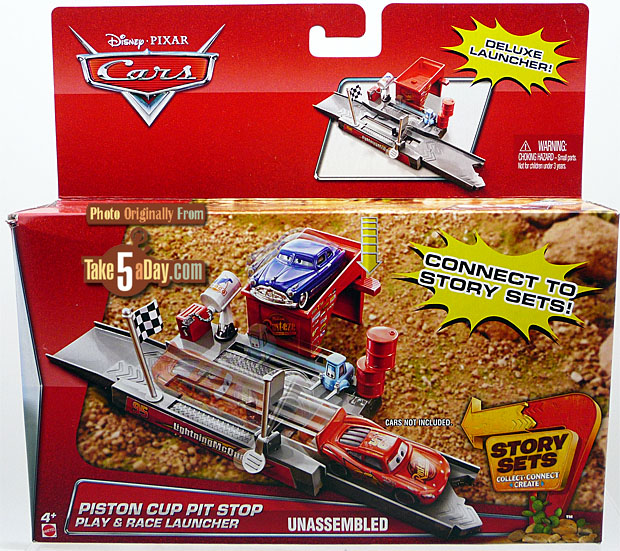 It does not come with Lightning McQueen or Fabulous Hudson Hornet but hey, what kind of CARS collector are you if you don't have them laying around? 🙂
Some assembly required.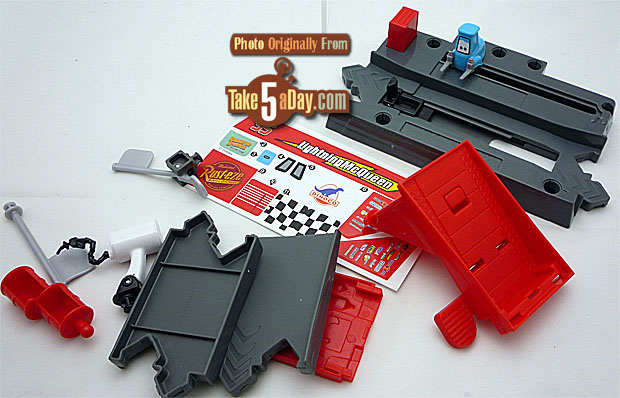 The assembly's not bad – the stickers scared me but the instruction sheet does show where everything goes.
This setup shows the Mattel 1:55 metal diecast Lightning & Doc/FHH.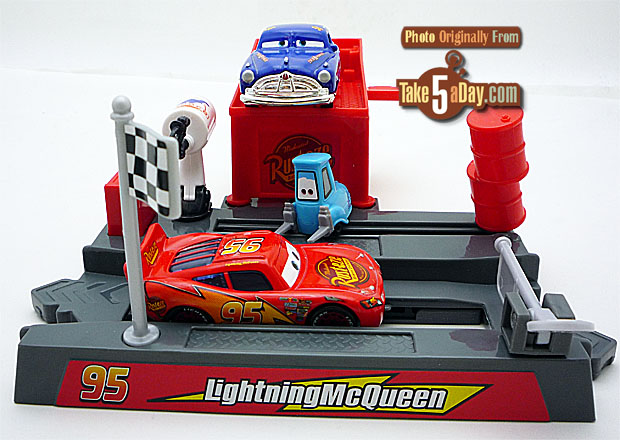 The lever allows Doc/FHH to jump and down with excitement. Guido is plastic and not removeable though I'm guessing some enterprising and technically skilled CARS fan can replace this plastic Guido with the real diecast Guido.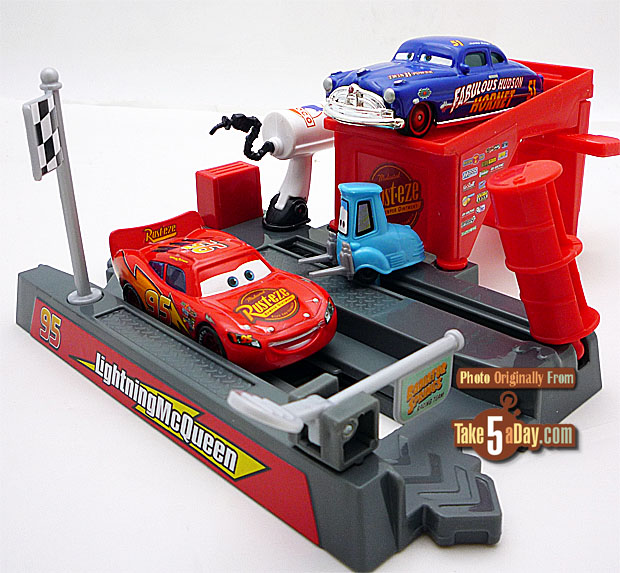 Press down on the tool chest in the back and Guido slides along and Lightning McQueen goes shooting out.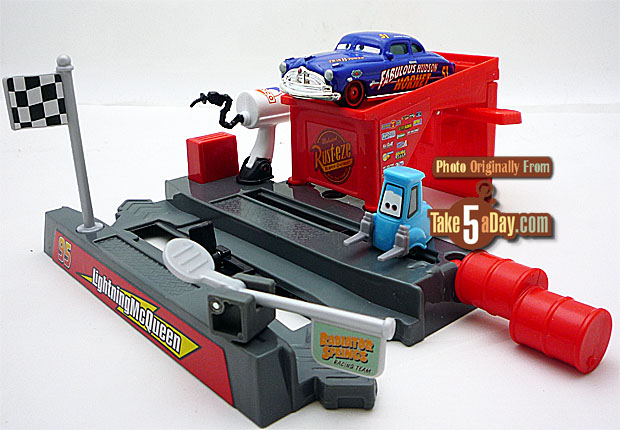 I'm not sure it's a good idea that barrels of motor oil goes flying also but …
Yea, it should be Pit Crew Member FHH but I was too lazy to drag the display case out so I used plain Fabulous Hudson Hornet.
Here's diecast Pit Crew Member Guido so you can see the plastic one is right sized.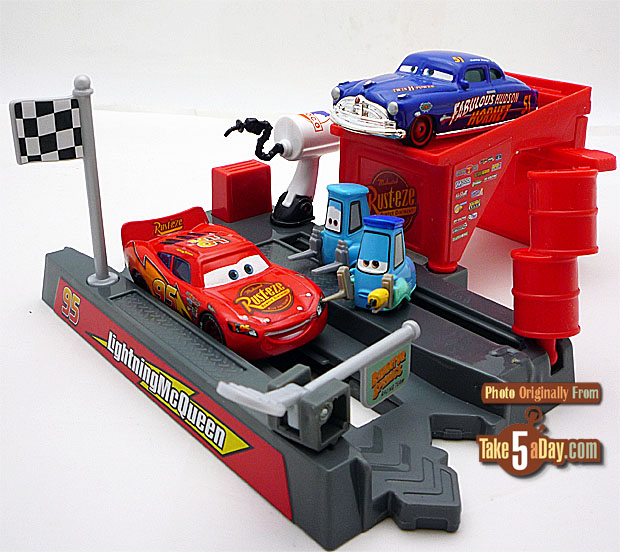 And of course, you can actually hook up 36-43 of these together (with some Pitty & sticker mods of course).
(There are also a couple track extension pieces – not shown) – Available at Amazon – very reasonably priced at $9.99.
Mattel sent along an extra one so CONTEST!
Contest starts NOW and ends Sunday, January 25, 11:59:59 PM.
Enter in the comments below with the words CONTEST ENTRY and answer the question.
CONTEST ENTRY
I'm a Piston Cup Racer and my sponsor is: _____________________.
Winners will be selected at random. You may enter once a day.
Don't worry – you will win a FACTORY SEALED Piston Cup Pit Stop (Play & Race) Launcher box and not the one above with crooked stickers and my teeth marks.
Thanks Mattel and good luck!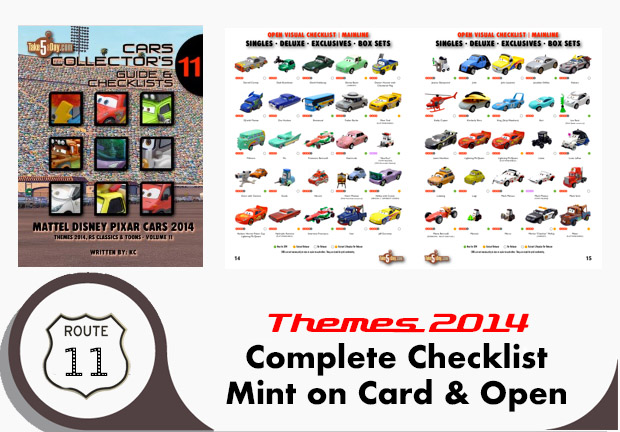 metroxing

20 January 2015

Disney Pixar CARS, Mattel Disney Pixar CARS


50 Comments