Home
»
Disney Pixar CARS
,
Disney Pixar CARS 3
,
Mattel Disney Pixar Diecast CARS
,
Mattel Disney Pixar Diecast CARS 3
Mattel Disney Pixar CARS: 2015 Themes Recap, Part 2
The Mattel Disney Pixar CARS diecasts for 2015 continue the Themes design/motif. So far, the releases have all been diecasts already released, though there are some variants and some NEW as singles (previously in box sets) … Part 1 is HERE.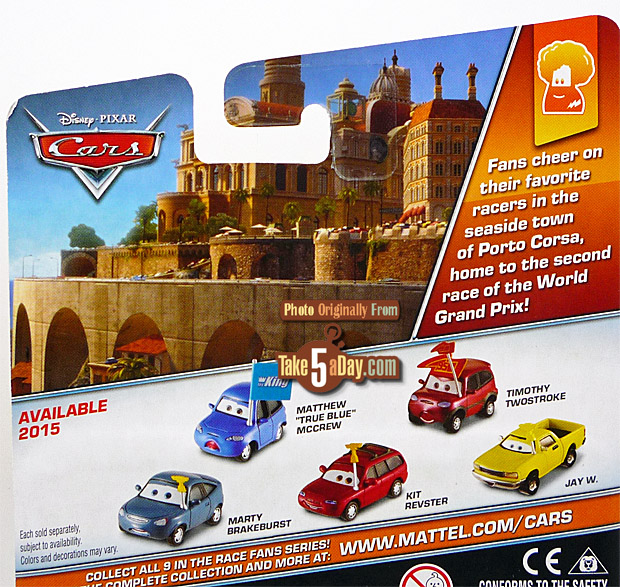 There are 9 releases listed for the Race Fans series, 5 are shown. Jay W. moves from a TRU 3-pack to a single in 2015. I think Benny Brakedrum might go here – leaving 3 unknown?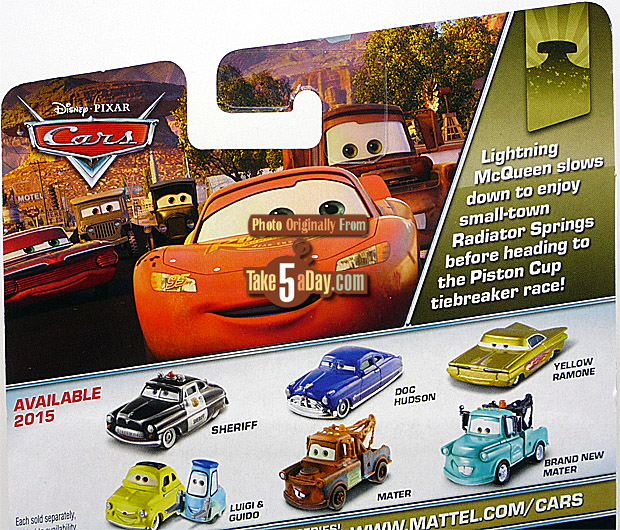 There are 19 releases in the Radiator Springs THEME. 6 are shown above (Luigi-Guido count as one). Frank & Red are already released as Deluxe and Radiator Springs LM and Sally are a 2-pack – already out so that leaves 9 remaining. Presumably LM, Mack & Tractor (available separately) goes here. Plus Lost Mini & Van – leaving 4 unknown but probably townie re-releases?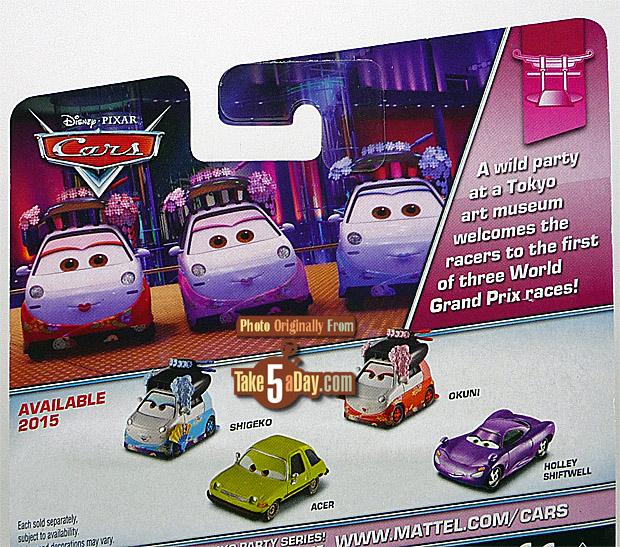 There are 10 Tokyo Party diecasts in this series, 4 are listed above – hopefully we'll get 6 new releases. Does "Ito San with Trailer" go here? Plus Mater with Sushi Chefs so that leaves 4 unknown?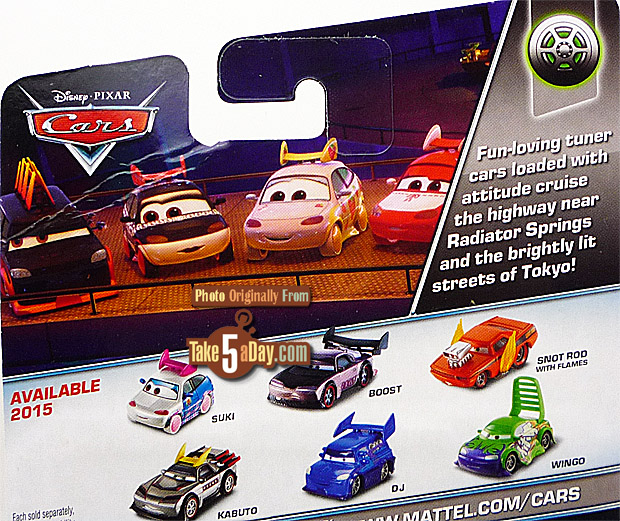 There are 8 Tuners listed – 6 are shown above, the other 2 are most likely re-releases since there are clearly a lot of tuners with or without flames possible.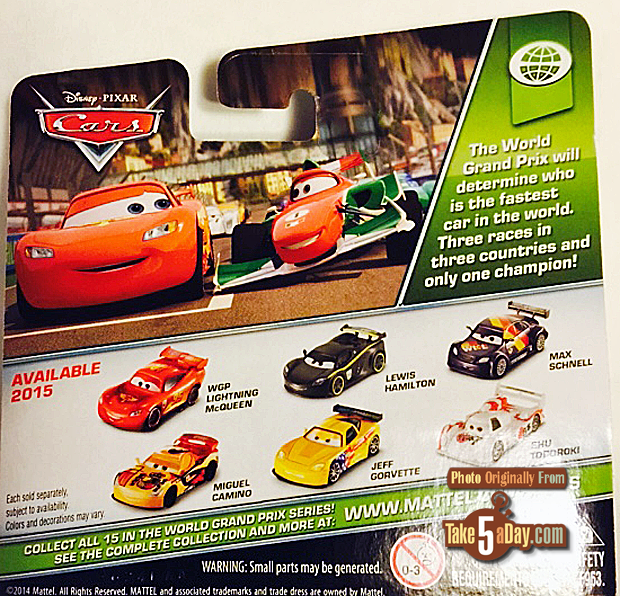 There are 15 WGP Theme diecasts – 6 are listed, 2 are available in 2-packs so far (Francesco & Crew Chief) – leaving 7 – which should be easy to fill with WGP racers.
Unknown how may Ye Left Turn Inn Theme releases there are but we know of at least 4 – the two here plus Acer & Grem at the Inn.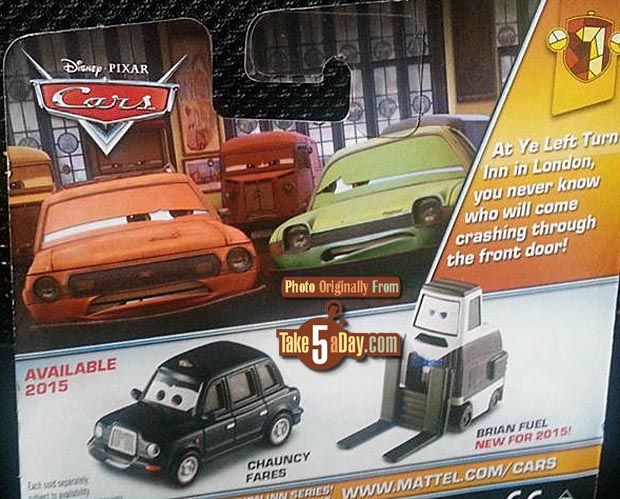 Remember that box set releases are NOT counted.
Thanks CTC for the photos and heads up.


metroxing

28 January 2015

Disney Pixar CARS, Disney Pixar CARS 3, Mattel Disney Pixar Diecast CARS, Mattel Disney Pixar Diecast CARS 3


One Comment