Home
»
Mattel
The Mattel Experience: It's a Store at LAX
For Disney Pixar CARS collectors, I think f you heard the phrase "The Mattel Experience," I think we might get a few snarky comments. 🙂 Or if it were a theme park ride, what comes to mind? 🙂
But it's actually the name of a new store at the LAX Airport.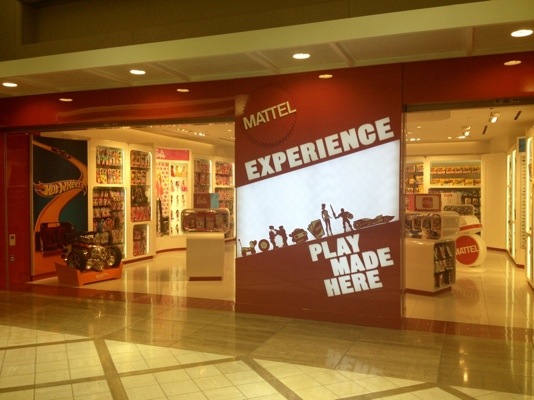 Someone has posted a mini ttour online at YouTube so you can check it.
It looks like a nice mini showcase of Mattel products (though as someone noted on YELP that Hot Wheels Basics cost $3.99 and Disney Pixar CARS Deluxe are $14.99) but hey, it's the airport. Prices? We will jack you up!
It's in Terminal 5 if you care.
The other stores that Mattel operates are outlet type stores.
You can read more in the LA Times.