Home
»
Disney Pixar
,
Disney Pixar CARS
,
Mattel Disney Pixar Diecast CARS 3
Mattel Disney Pixar CARS Diecast: Kmart Deluxe Mail Away Bonus Box
"Fernando V." offers up photos of his upgrade for the Kmart CARS Day mail-away …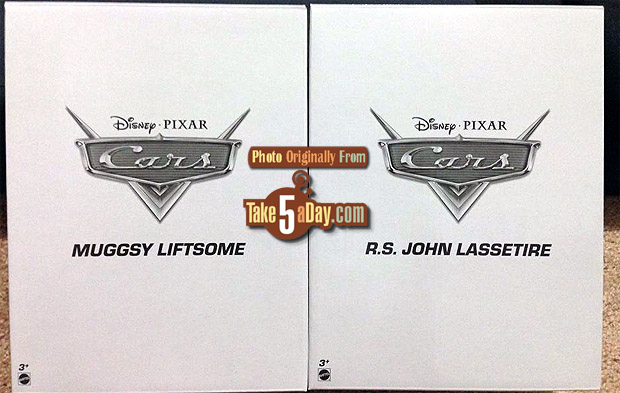 Yep, his came in the fabled white box treatment for Radiator Springs John Lassetire & Muggsy Liftsome.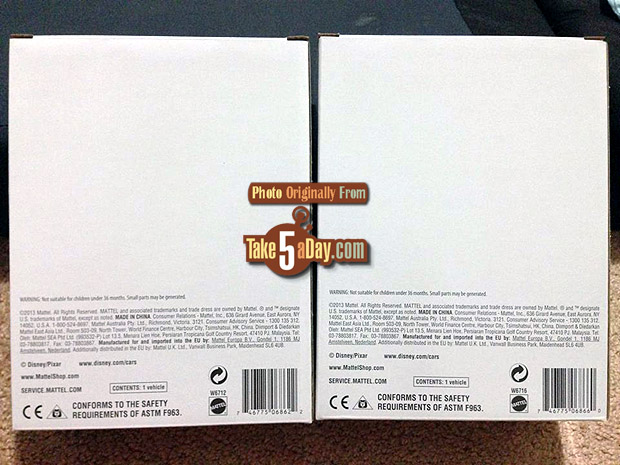 These are boxes generally created by Mattel for exclusives. In the last mail away for Ivan, nearly all just came on card in a regular shipping box – a few select people got theirs in a white box also.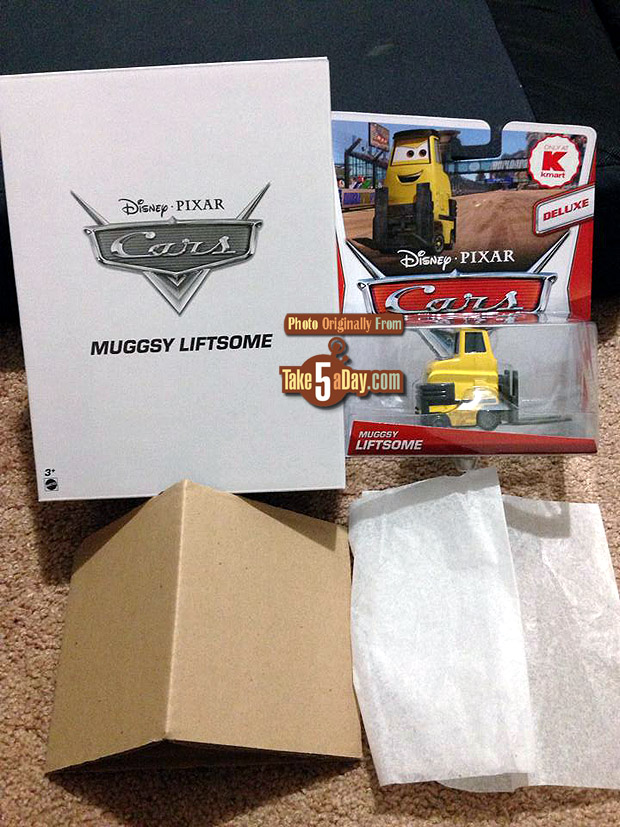 It is pretty nice upgrade fancy packaging. It comes with a folded piece of cardboard so the top of the card stays pristine – plus a free wedding invite tissue!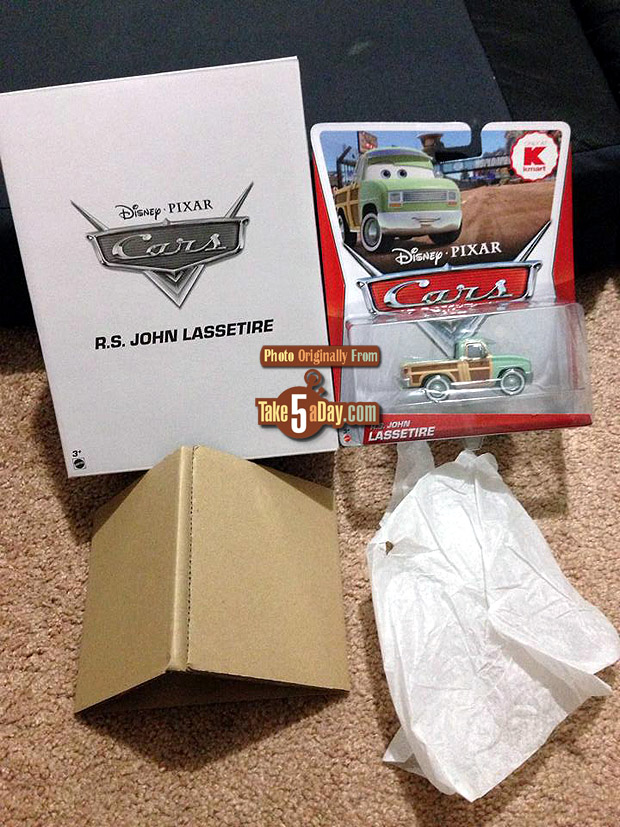 There seems to be no real pattern to why some people receive the upgrade – these should be packed like this leaving the factory so they might take them out of the box to fit more in a box to save on shipping? And if you get a lazy packer, they just put the entire box in? There seems to be no real pattern.
Anyone order more than one set and get these?
Thanks for the nice photos, "Fernando V!"
You still have about 2 more weeks to get your order in.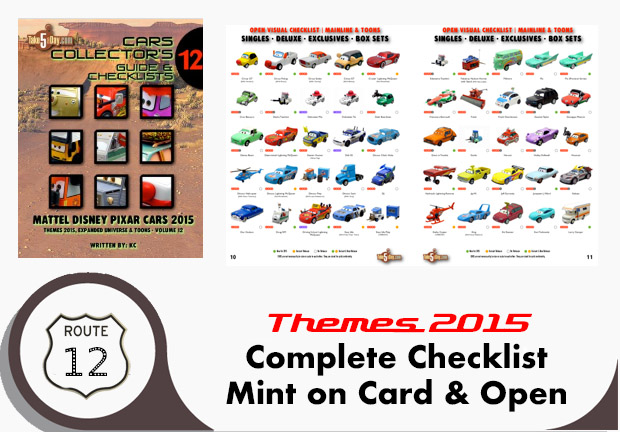 metroxing

6 November 2013

Disney Pixar, Disney Pixar CARS, Mattel Disney Pixar Diecast CARS 3


8 Comments