Home
»
Disney
,
Disney Pixar
,
Mattel Disney Pixar Diecast CARS
Mattel Disney Pixar CARS: Themes 2014 Cardback Previews
Rob (My 6 Kids) also sends along photos of the cardbacks from the first Deluxe releases:
The Piston Cup theme series of diecasts – nothing too new as a card of N20 Cola had already leaked out … and of course, how can you even think of selling a CARS series without Marlon Clutches McKay who presumably is the guy who okays your vacation days at Pixar. 🙂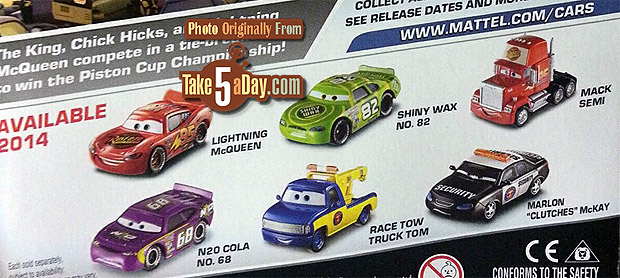 The Radiator Springs theme series lineup is not much a surprise though this essentially mirrors the Radiator Springs Classic line – so either that series is ending or it's getting all "new" (re) releases.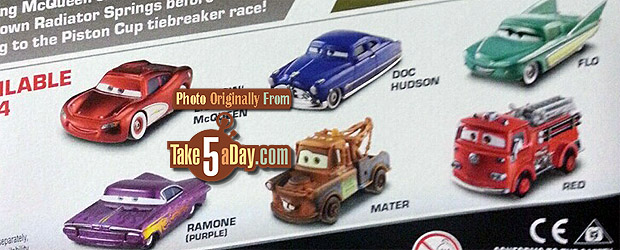 And the most interesting of the series – the RSN series with Nelson & Chuck already out … and the return of Todd, Pizza Planet Truck – released only once in a Kmart case – almost like a CHASE CAR but thankfully not, more pizzas! Plus the arrival of Cora Cooper, one of the last listed Final Lap diecasts. Though she looks pretty much like Houser Boon or Hooman. Do we really a 3rd small econobox bronze color camera person?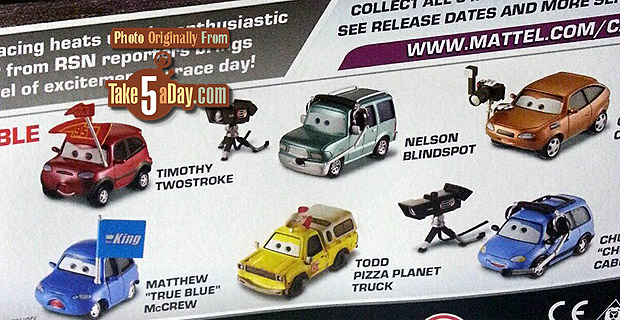 It looks like they are working their way through the Final Lap "missing" diecasts – scheduled for the last two cases but canceled.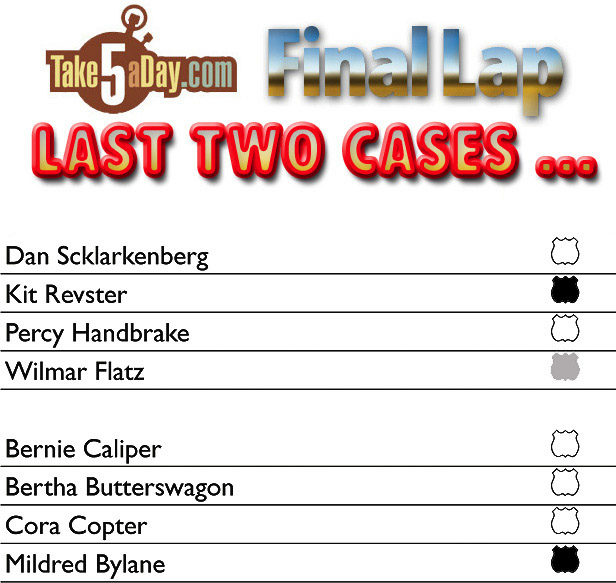 It was always unclear if it was Cora Copper or Cora Copter but Cora Cooper is on the cardback as "coming soon."
Highway sign filled in means released in 2013 – Kit Revster & Mildred Bylane.
Wilmar Flatz was released as a lenticular only but other than the windshield, she's ready to go so will we see her in 2014?
Will the others be on the list for 2014?
Thanks for the nice photos and info, Rob (My 6 Kids).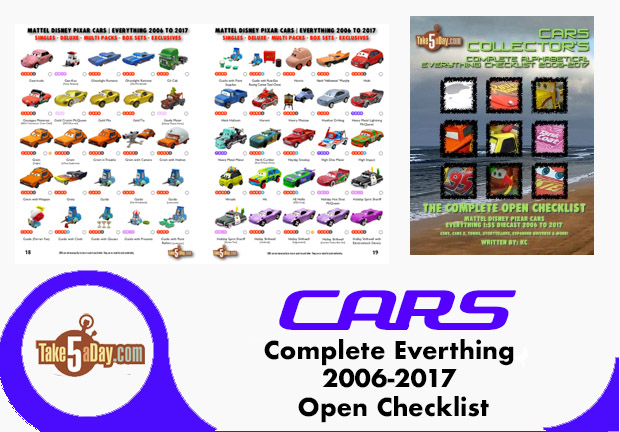 metroxing

21 October 2013

Disney, Disney Pixar, Mattel Disney Pixar Diecast CARS


34 Comments