Home
»
Disney
,
Disney Pixar
,
Mattel Disney Pixar Diecast CARS
Mattel Disney Pixar CARS: Deluxe CARS: Lights, Camera, Action, It's 2014!
The 2014 Deluxe/oversized CARS are here … in the oddly named CASE H (normally, it should be CASE A but apparently the new singles CASE is CASE T, I guess maybe Mattel was confusing themselves and has decided from here on out only to start with A letter codes when the calendar year reaches the new year … so now everyone else is confused).
Two new releases, one never in the US, Chuck "Choke" Cables was released internationally in 2010.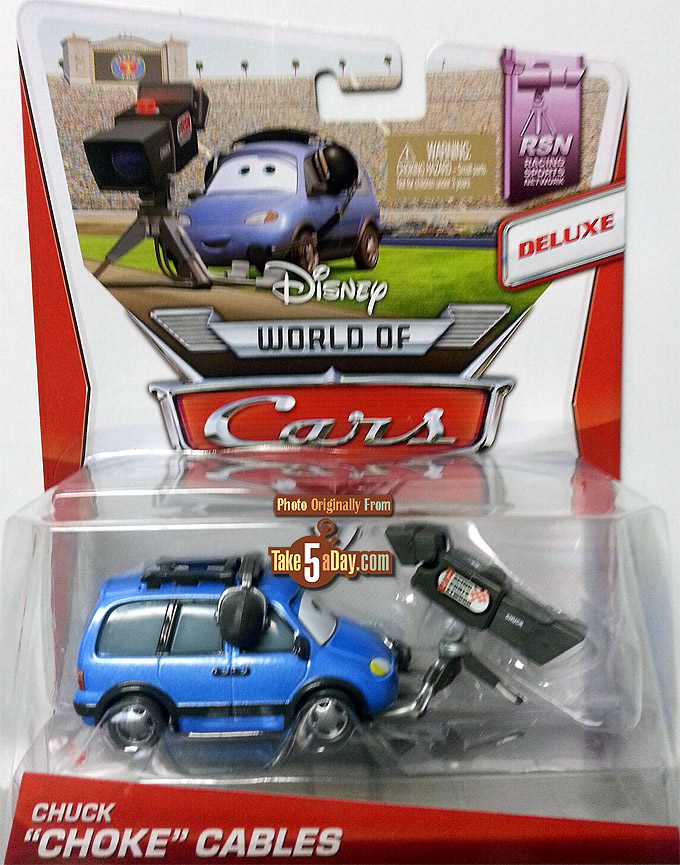 And yep, it's a variant. Chuck is now a unibody so 1 release for 2014, 1 variant – Collect 'em all!
Though if you want to get technical – Int'l released 2010 Chick "Choke" cables shared a body with Van/Van San/Leroy Traffik/Van with Stickers … however, Leroy Traffik with Snow Tires (while a segmented 2-piece body) is slightly different than the regular Leroy Traffik (besides the off road tires and jacked base plate, obviously). Leroy Traffik with ST has thicker door handles which the "new" Chuck "Choke" Cables has also – so technically CCC 2014 has two difference from 2010 CCC – unibody diecast metal (important) and thicker door handles (not that important but noticeable).
Nelson Blindspot – never released – all new. Though presumably, he's a repaint of "Murphy," the orange color SUV from the Sarge's Boot Camp SUV Box Set.
Both from CARS 1, so if you're a CARS 1 completist, two more to your list.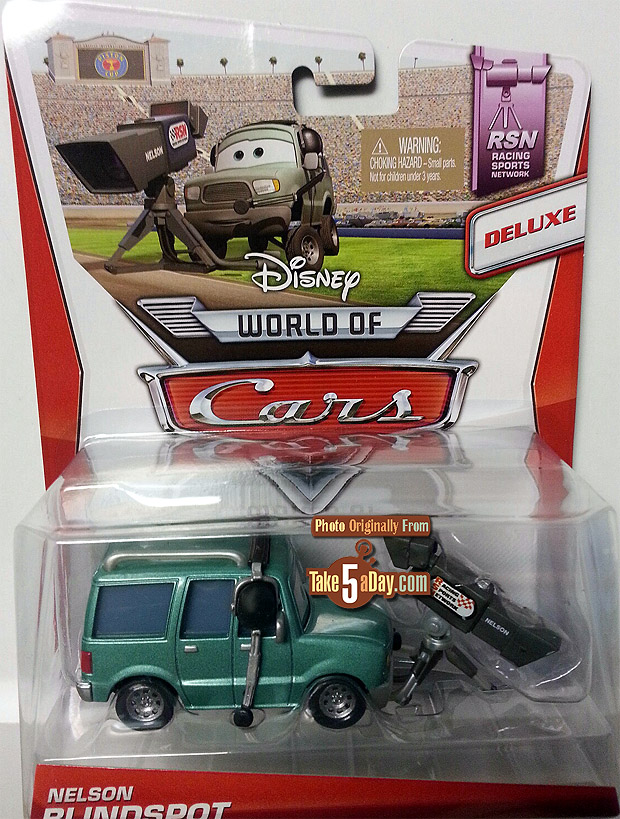 Thanks for the great photos, "Rob (My 6 Kids)."
It looks like Mattel figured if you're going to make the plastic accessory camera, might as well get them both out of the way. Though it is a nice Pixar/Mattel touch that each camera is personalized – no doubt annoying the factory.
There are 2 Nelson Blindspot and 2 Macks in the H case of 6 (one each of Chuck & Red).
While I don't have a final confirmation, it looks like the next few cases will all contain a Red & Mack. So, you don't want to be shocked that things will be totally different in 2014, right?  🙄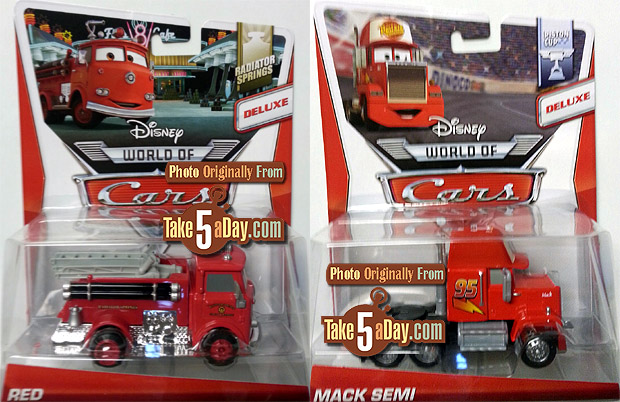 Thanks, Rob (My 6 Kids).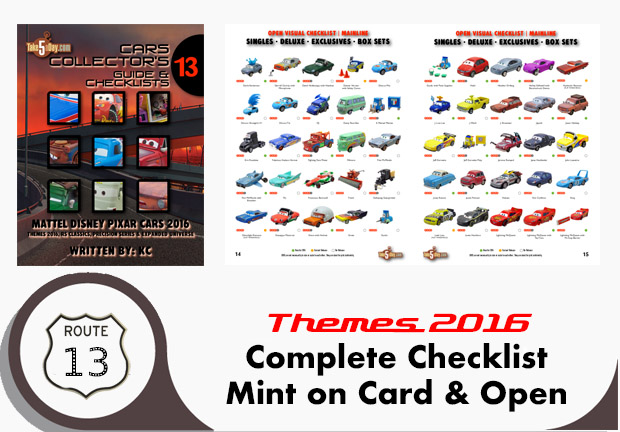 metroxing

21 October 2013

Disney, Disney Pixar, Mattel Disney Pixar Diecast CARS


9 Comments