Home
»
Disney Pixar
,
Disney Pixar CARS 3
,
Mattel Disney Pixar Diecast CARS 3
Mattel Disney Pixar CARS 2 Diecast: Super Chases Are Back & Same As It Ever Was
Yes, Super Chases are coming back and it looks like the whole Twin Case* thing is back so bottom line, if you want a Super Chase, you'll have to buy an entire case or buy one from a re-seller.
The first three Super Chases are the Japanese TV Show contestant/announcers …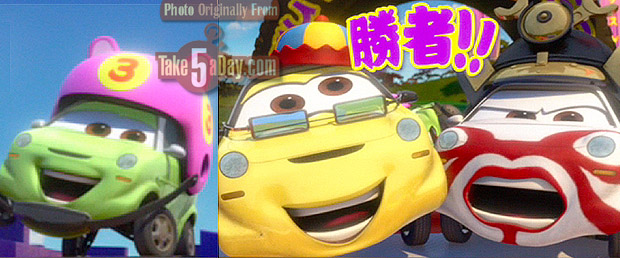 From left to right – It's Yukio, Hiroaki and unknown name so far for Contestant #2 on the right.
The first to be released looks like Hiroaki … sometime this summer.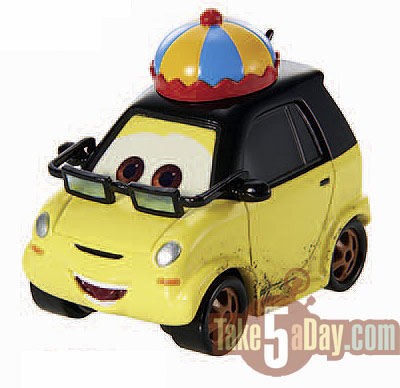 As of right now, it looks like the whole TWIN CASE thing is happening again – so if everything follows like last year, retailers like Target, WM & TRU will NOT get Hiroaki in the case but will get a retail "twin version" of the case with a slightly different case contents.
So, as of right now, it appears likely you will NOT stumble upon a Super Chase at the Big 3 retailers … at least that's the plan so far … now, things could change or Mattel could accidentally send a case with a Super Chase to the Big 3 but as of now, don't plan on it.
More details to follow but it's still a ways off so stayed tuned.
The 2nd release appears to be the one on the far right with the red Kabuki makeup – and then Yokio around Autumn.
I wonder if there will be as much "chasing" since these are not racers? Does it matter to you or is the the limited release amount more important?
These will also be limited to @4,000 each.
Thanks for the heads up, "Rob's Palace of Disney CARS!"
* For those unfamiliar with the whole "twin case" thing, when Super Chases were announced last year, the Super Chases were available in their own special CASES with a virtually identical case released only to store/retailers (with the one change in the case being an extra CAR in lieu of the Super Chase).
(Add'l notes: So, it looks like everything featured in the poster will get a regular release available at "most stores," but everything exclusive, Super Chases, etc did not make the poster … as an indication it might not be available to everyone at retail while regular CHASES are shown as they will be shipped to all retailers).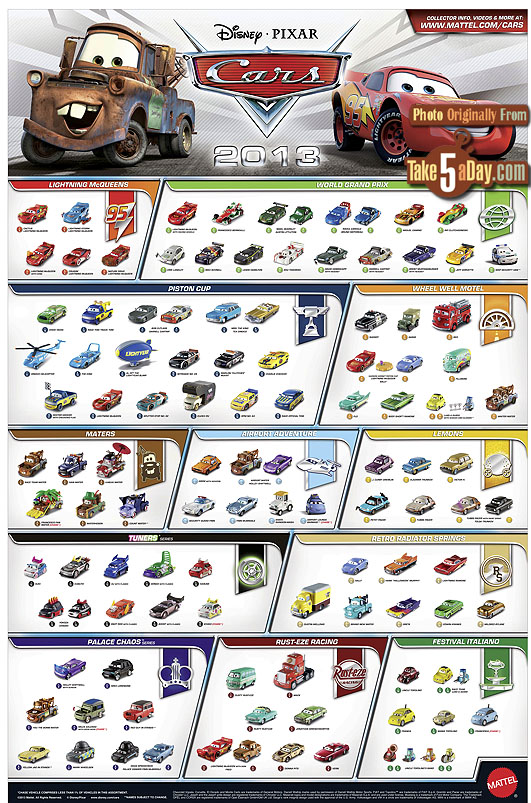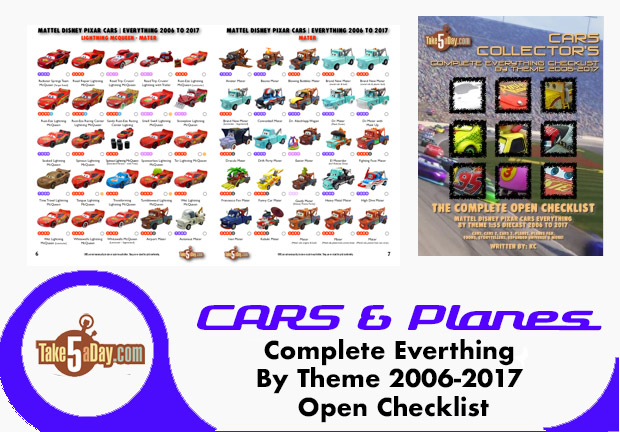 metroxing

31 March 2013

Disney Pixar, Disney Pixar CARS 3, Mattel Disney Pixar Diecast CARS 3


20 Comments