Home
»
Disney
,
Disney Pixar
,
Disney Planes
,
Mattel Disney Pixar Diecast CARS
Mattel Disney CARS – PLANES Diecasts: First Look + Movie Release News
First look at the diecasts coming this for PLANES (movie release – August 9, 2013) …

The main character, Dusty.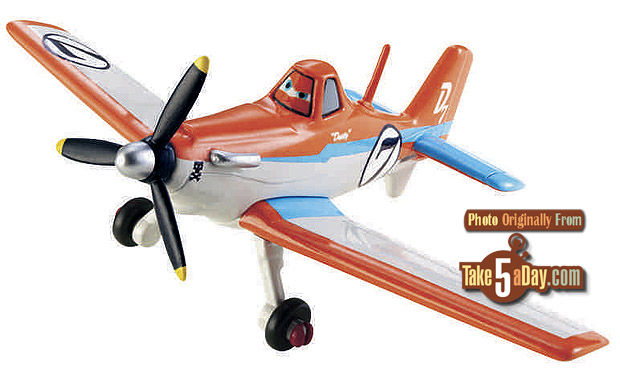 Dusty lives in the small town of Propwash Junction, and the single-prop agriculture plane could not be further from the lean, mean, trophy-winning machines he idolizes – and his co-workers remind him constantly. His mentor Skipper is convinced that Dusty has the engine to compete with the best, and helps encourage him to pursue his lifelong dreams. But if Dusty wants to make his dreams a reality, he"ll need to push himself further than he ever imagined. With the help and support of a crew of all-new and hilarious characters, Dusty wings his way into the biggest challenge of his life.
His competitors – Bulldog.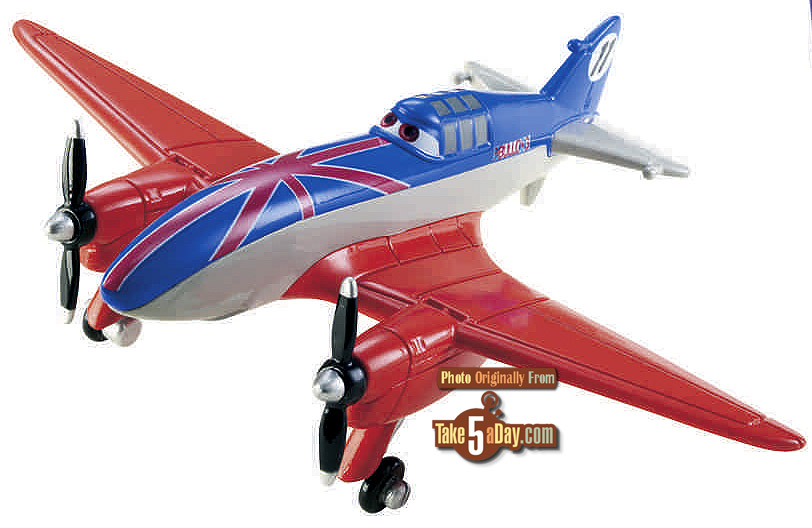 El Chupacabra – not as scary as the real life mythical creature. 🙂 Plus, the dude has a cape – what was that Edna Mode said about a cape?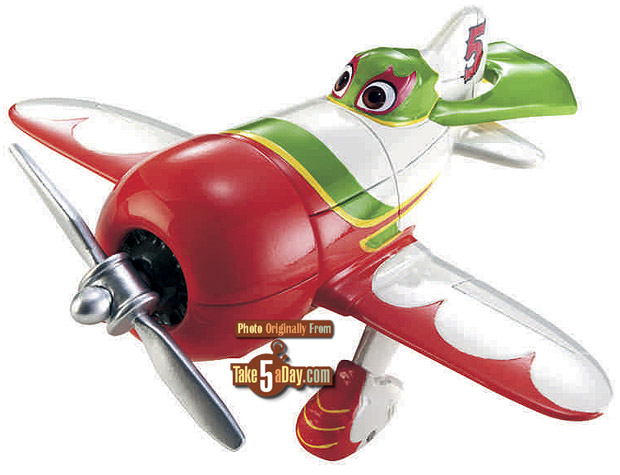 And another Rip – Ripslinger, I'm presuming it's Dusty's nemesis. Shouldn't he be sponsored by HTB?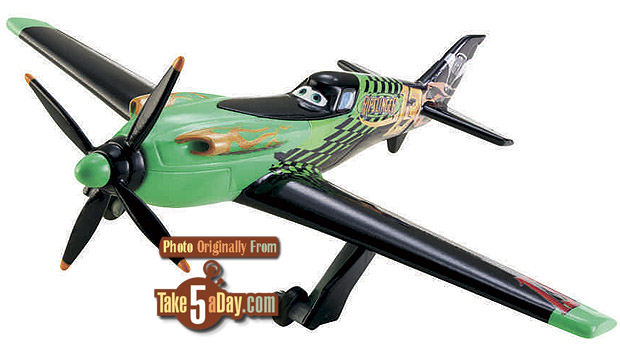 I'm presuming around Barney Stormin' size.
PLANES was originally scheduled as a home video-VOD title in Spring but is now coming to theaters August 9, 2013, while it won't do as much business as a full fledged Disney release (it's a Disney Toon studio release, not even Pixar) but it'll be "free" money as it'll serve as an ad campaign for a home video-VOD release probably in late November. Monsters University DVD release will get the first Tuesday in November release schedule presumably. Or they might double up since PLANES is not going to cut into Monsters University home video sales. And it has 'added-value" as a "real" theatrical release so why not. BTW, Jon Cryer has dropped out – it's unknown who is replacing him.
Based on the rest of the products for PLANES on the schedule from Mattel, it is definitely being treated as a major launch.
Check back later today for Pitty photos!
What do you think?


metroxing

13 January 2013

Disney, Disney Pixar, Disney Planes, Mattel Disney Pixar Diecast CARS


17 Comments