Home
»
Toys
Entertainment Earth Clearance Sale
Entertainment Earth is having a nice post holiday sale … a nicely price Hot Wheels Box set …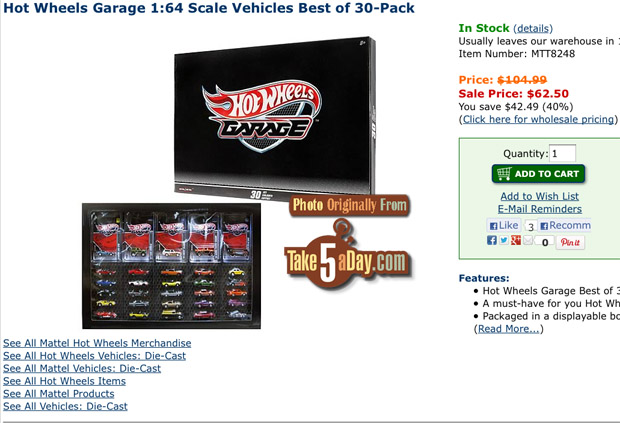 A couple Hot Wheels Elite diecasts that usually don't go on sale …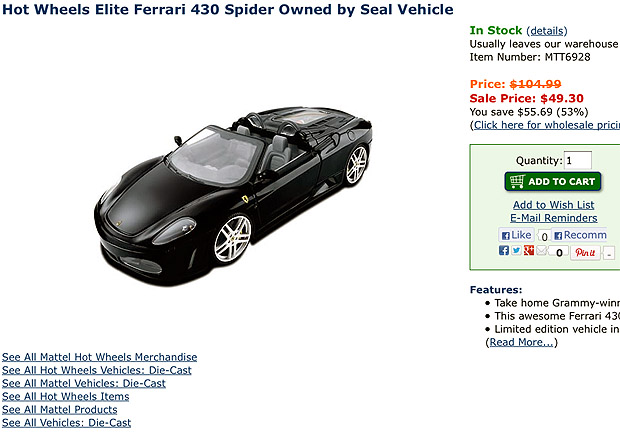 And hey, it's never too early to shop for Christmas 2013, only 350 days away. 🙂 While not the world's great animation, Star Trek fans will still find this pretty cool – an original cel from Star Trek the animated series, Tribbles episode … nicely priced.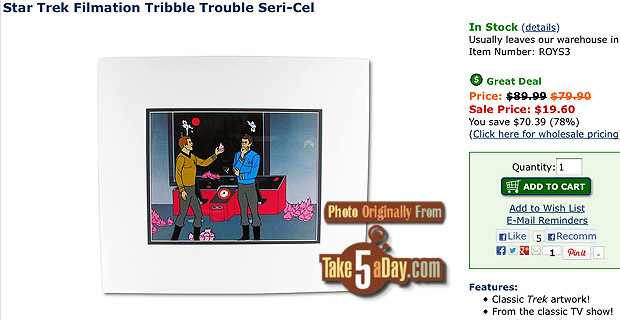 Of course, not every clearance item will fly off the shelves …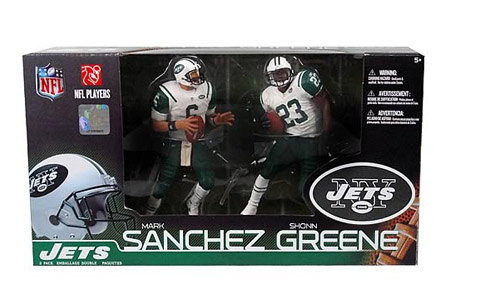 Here are some main categories, I did not realize Barbra Streisand warranted her own sub-category … there are some CARS items under Mattel but only two toon diecasts on card (Nurse Kori and Lug/Nutty).
I did not bother to create a link to every page – here's the main sales page.  (or click on the graphic below).