Home
»
Disney Pixar
,
Disney Pixar CARS 3
,
Mattel Disney Pixar Diecast CARS
,
Mattel Disney Pixar Diecast CARS 3
Mattel Disney Pixar CARS 2 Diecast: Movie Moments – the Missing 4 2-Packs?
Based on the poster, it's clear what 12 of the 16 Movie Moment 2-packs are for 2013. Of course 4 are out already …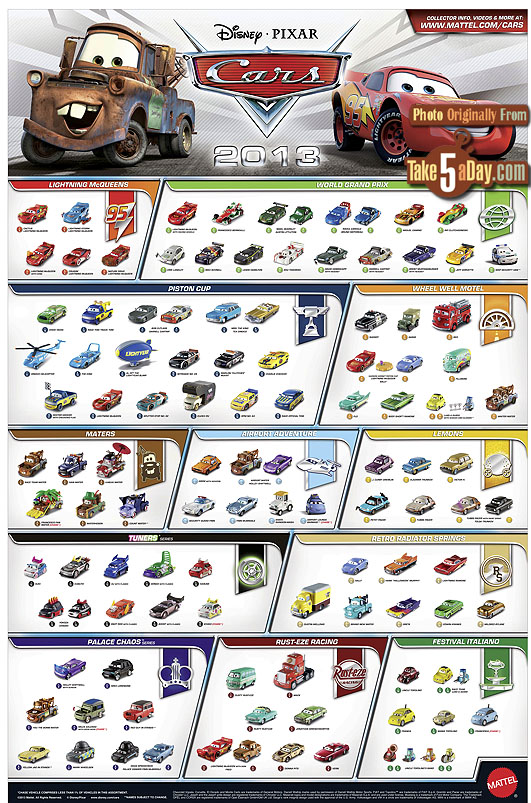 But the 2-packs are/were a bit of a mystery as they are simply listed as 2-Pack #1 through 2-Pack #16 …
So, what are the remaining 4?
Are 2 of them the fabled EU releases not available in the US?

Thanks for the great photo, "David V!"
(Uncle Topolino & Mama Topolino were also available in the EU on this card design motif but Uncle & Mama were released in the US on the Porto Corsa card and the 2-pack can be presumed retired since both have shifted to the singles series).
If so, what are the other 2?
The most obvious one is Max Schnell & Otto Bonn since Otto is featured on one of the 2012 posters as a real diecast (prototype).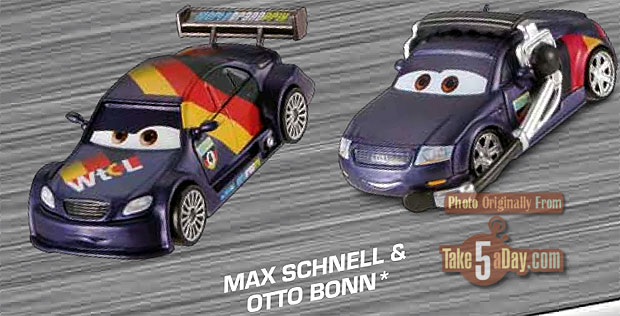 And Max Schnell is always in production, much cheaper 2-pack to assemble and easy to plan for.
That would leave us with one mysterious 2-pack -there are two shown on the international poster with no release but it's clear they had prototypes to photograph …
Could this be the 16th one? It's definitely an enticing one.
There is another one on the int'l poster but now seems less likely in 2013 since they seem to be moving towards 2-packs that are with CARS not in the singles series (which is a nice upgrade) even if it's just an extra attachment (like a neck pillow) or accessories.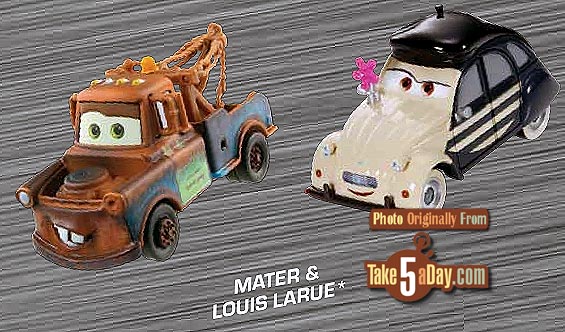 Unfortunately, it does not look like the three remaining racers missing crew chiefs (besides Max Schnell) are any closer to a release.
Shu & Mach Matsuo and Lewis Hamilton & Bruce Boxxman.
Here's what the Disney Store releases look like …

And of course, Rip Clutchgoneski – crew chief & Pitty's never shown so he's much further off.
You can download the poster in PDF format here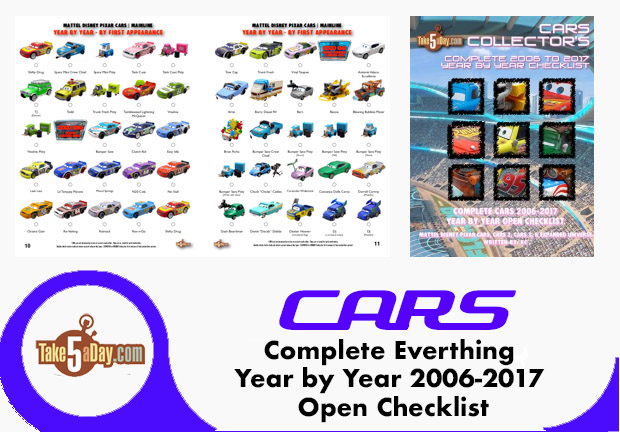 metroxing

30 December 2012

Disney Pixar, Disney Pixar CARS 3, Mattel Disney Pixar Diecast CARS, Mattel Disney Pixar Diecast CARS 3


8 Comments