Home
»
Disney Pixar
,
Disney Pixar CARS 3
,
Mattel Disney Pixar Diecast CARS
,
Mattel Disney Pixar Diecast CARS 3
Mattel Disney Pixar CARS 2 Diecast: Last Call CASE P & CASE N Coming
There are still a few CASE P's left if you want one – Children's Toy Closet.
Until they release an Apple CAR on card and a Rip Clutchgoneski in gold leaf, this is easily the greatest case ever assembled.
Lightning McQueen with Racing Wheel  1
Francesco Bernoulli 1
Race Team Sarge 1
Raoul Caroule 1
Hydraulic Ramone 1
Nigel Gearsley 2
Max Schnell 2
Miguel Camino 2
Carlo Maserato 2
Alex Vandel (without tires) 1
Fabrizio [Chase] 1
Otis 2
Sir Harley Gassup [Chase] 1
Erik Laneley 2
Suki 1
Nick Cartone 1
Super Chase Russia 1
Super Chase Mexico 1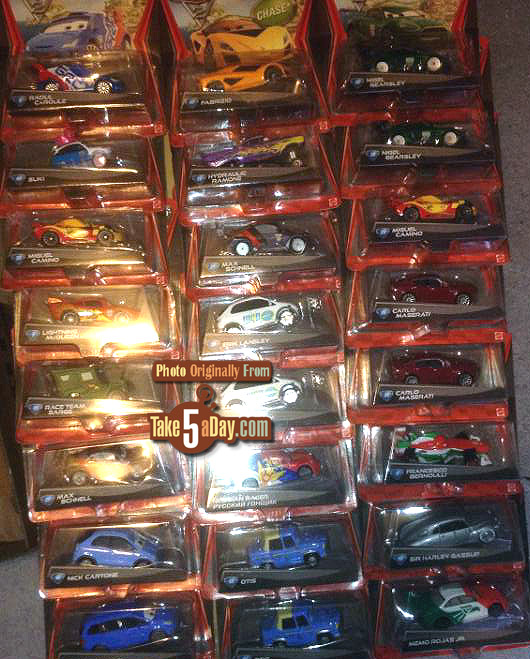 If you're not collecting the Super Chases or want a few extras of the other CARS in the case … CASE N is the twin case of P except you do NOT get the Super Chases (Memo & Russian Racer) – instead you get an additional Suki & Nick Cartone. You also save a few bucks. CASE N is in transit.
Lightning McQueen with Racing Wheel  1
Francesco Bernoulli 1
Race Team Sarge 1
Raoul Caroule 1
Hydraulic Ramone 1
Nigel Gearsley 2
Max Schnell 2
Miguel Camino 2
Carlo Maserato 2
Alex Vandel (without tires) 1
Fabrizio [Chase] 1
Otis 2
Sir Harley Gassup [Chase] 1
Erik Laneley 2
Suki 2
Nick Cartone 2
In other words, one case is for you and one is for the kids. 🙂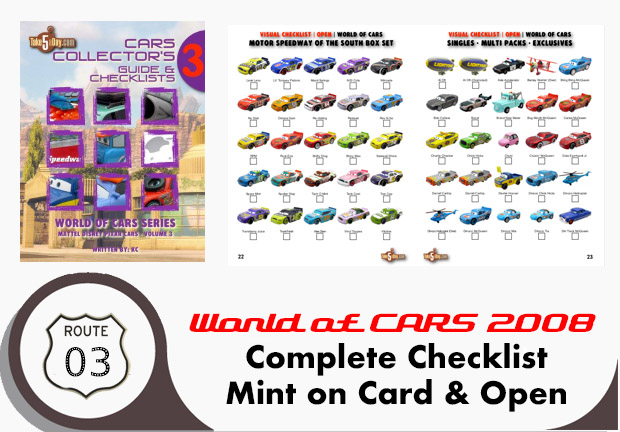 metroxing

5 December 2012

Disney Pixar, Disney Pixar CARS 3, Mattel Disney Pixar Diecast CARS, Mattel Disney Pixar Diecast CARS 3


7 Comments