Home
»
Toys
Lemon Cars Diecast: Johnny Lightning & Tomy 1981 Chevrolet Citation
We do not get a lot of lemon car diecasts but it looks like Johnny Lightning has licensed one from Tomy …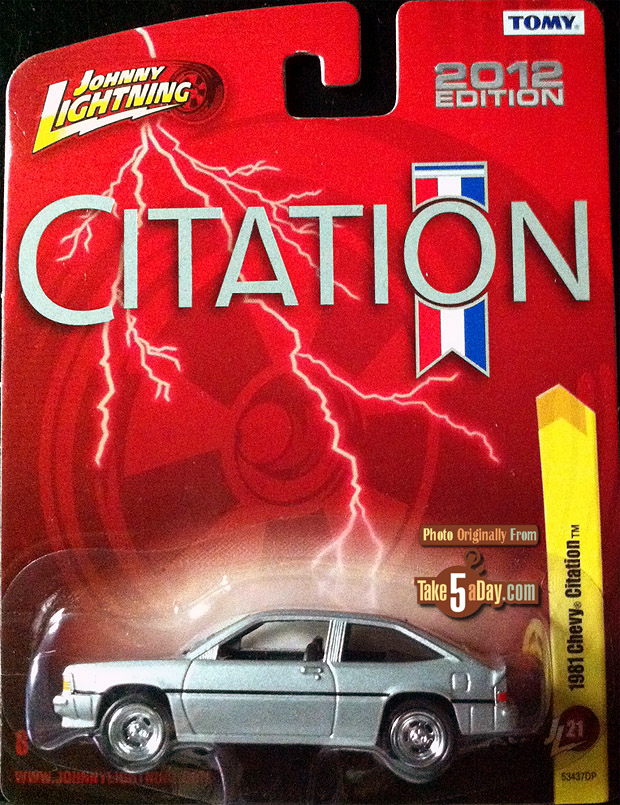 Great detailing.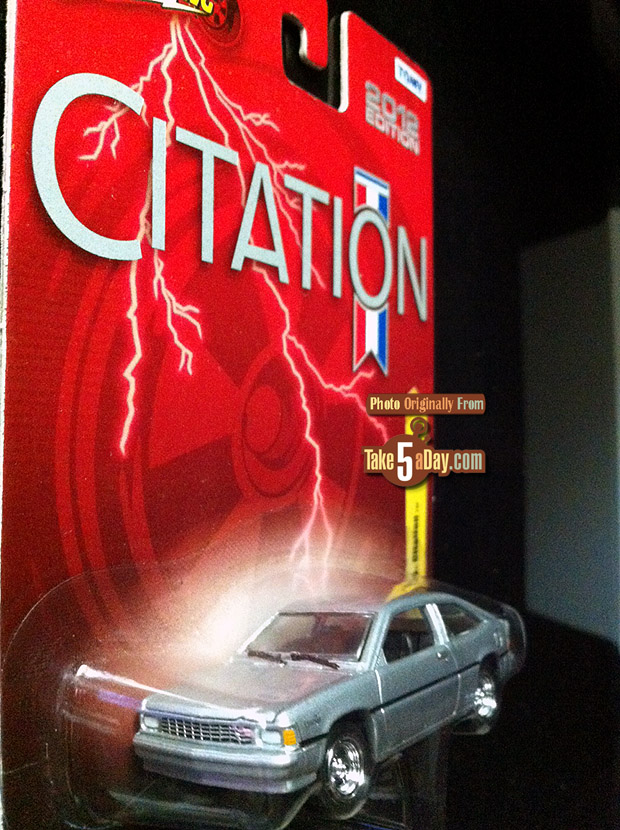 This was during the era where GM would issue one auto and then "spiff" it up with a lot of chrome bits for all the other divisions – This Citation was also released as the Buick Skylark, Oldsmobile Omega, and Pontiac Phoenix. You can read more at Wikipedia.
"… The U.S. National Highway Traffic Safety Administration (NHTSA) cited a tendency to lose control under heavy braking and power steering problems. The X-body cars were recalled many times …"
And it interesting that Johnny Lightning is re-purposing Tomy releases – when I saw this, I was stunned the current Johnny Lightning would create a diecast with such detailing until I saw the Tomy logo … a lemon as a real car but a sweet diecast.