Home
»
Disney Pixar
,
Disney Pixar CARS 3
,
Mattel Disney Pixar CARS
Mattel Disney Pixar CARS Diecasts: Radiator Springs Classics Good Supply
Good news – it looks the Radiator Springs Classic line is not some short supply-one shipment-one shot deal.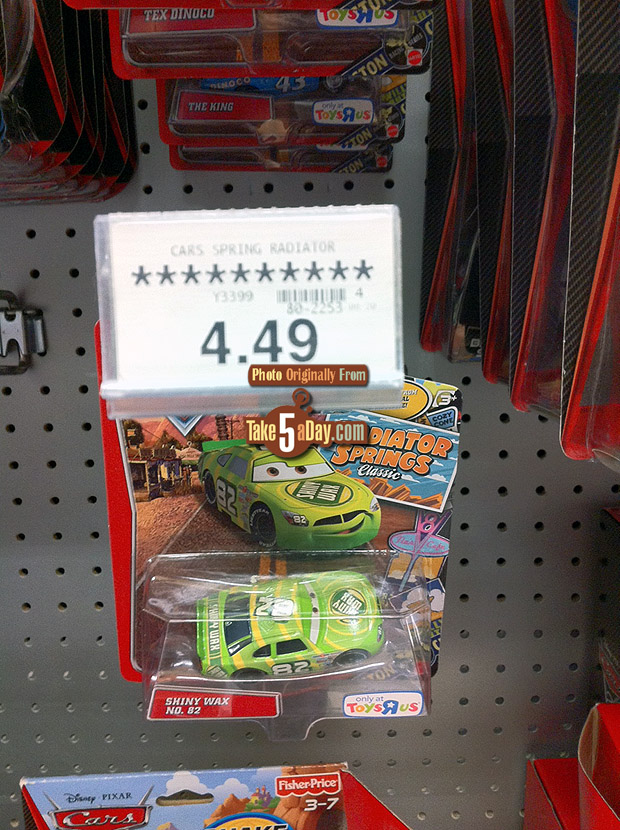 Several Toys R Us stores have actually gotten a second shipment. I'm presuming there's more Dexter Hoover with Yellow Flag in this shipment as most stores seem to have 3-4 on the pegs.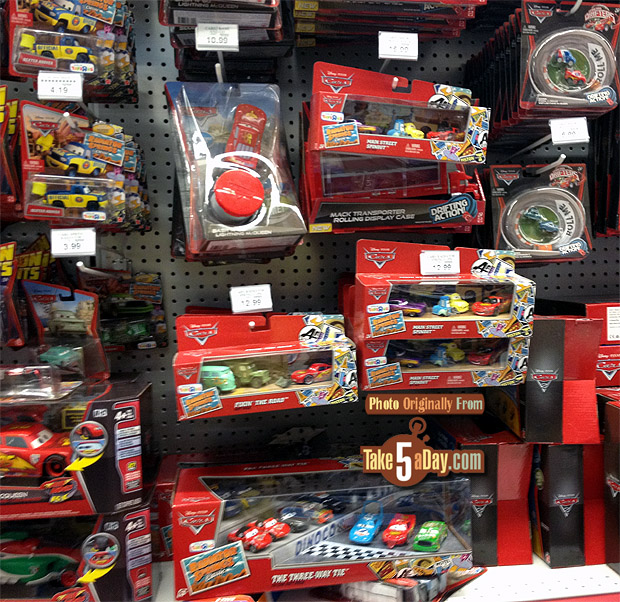 This is much nicer than the debacle that was the Final Lap plan at Target. It'll be nice that this line is actually here to stay and in plentiful supply for new collectors – that they don't have to rush down to every TRU just to pick over one case.
Thanks for the nice photos, "Nikko."

metroxing

13 September 2012

Disney Pixar, Disney Pixar CARS 3, Mattel Disney Pixar CARS


12 Comments