Home
»
Disney Pixar
,
Disney Pixar CARS 3
,
Mattel Disney Pixar CARS
Mattel Disney Pixar CARS: Fantastic Plastic CARS 2 Final Recap
With the generous help of John H. who has thoughtfully collected all his fantastic plastic CARS in one place … here is a last honor roll call to the few, the plastique, the not-often chosen and our last salute to forgotten comrades …
Action Agents
Since there was never a lot of interest in them and I knew with that pricing it would never gain any traction, I did not pay much attention to them but I believe the following characters were released: Lightning, Mater, Finn, Acer, Prof Z, Grem, Francesco, Holley, Raoul Caroule, Rod Torque, Blue Acer, Security Guard Finn, Lewis Hamilton, Hydro Finn, Russ Gremlin, & Jeff Gorvette. I'm sure this list is incomplete.
Quick Changers
Without rehashing everything, you can find great pics from John H. in our previous post along with the complete checklist.
The 1:55 Pull Back Series


There were only 4 releases for CARS 2 and this is the complete set. There are new 1:55 scale pullbacks coming in 2013 – look for post soon.
The 1:34 Pull Back Series

There is also a listing for Shu (UPC: 7-46775-09956-5) and Raoul (7-46775-09957-2) – Did they get released?

So, John H. sends along a complete lineup of all the CARS 2 pullbacks and Quick Changers … (no Action Agents):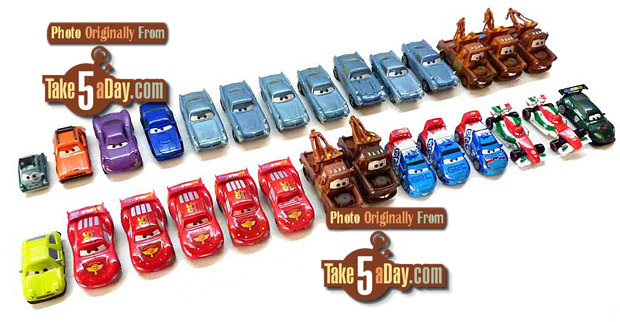 And technically, we should add McQueen Alive as he's about 1:50 …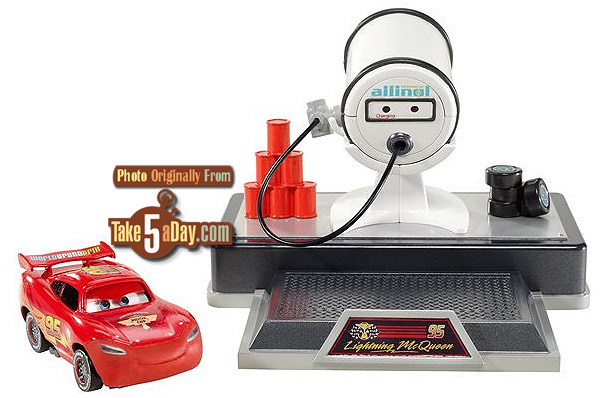 And the other larger plastic CARS?
Lots and lots.
Ripstick
McQueen, Francesco, Max Schnell & Shu (More pics here)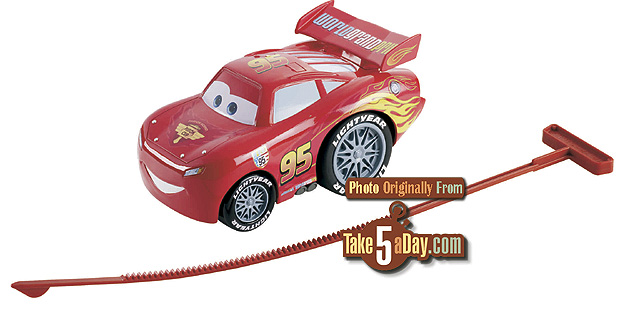 Make a Face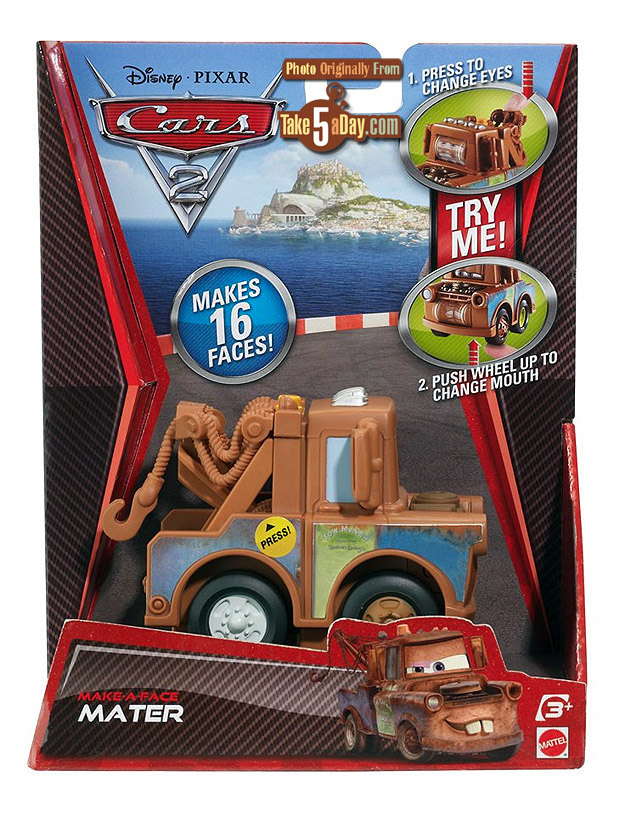 I have seen the first wave of Make a Face Series: Mater, Lightning, Professor Z and Finn McMissile but wave 2 – is it actually out?

The 1:24 Mater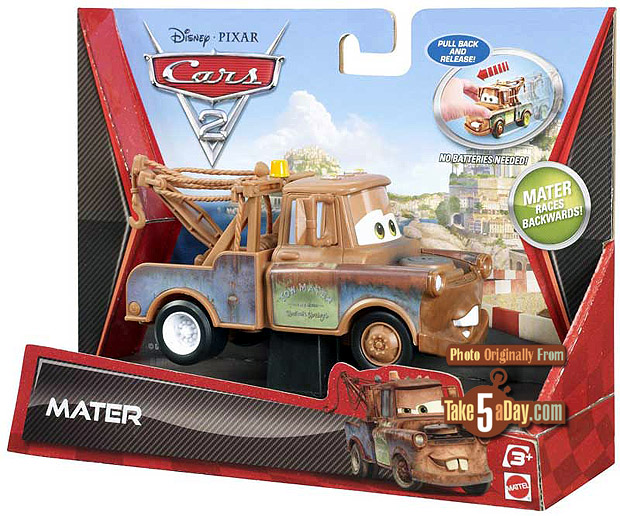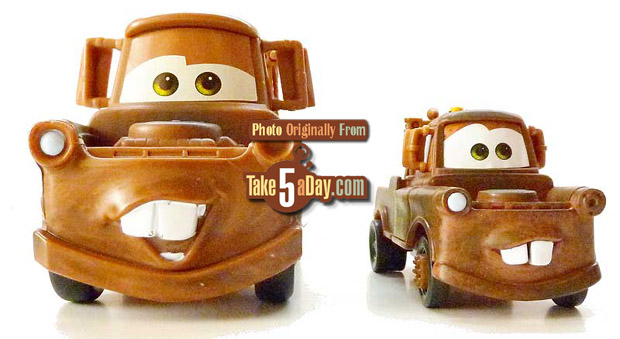 1:24 Spy Wings Mater (Walmart)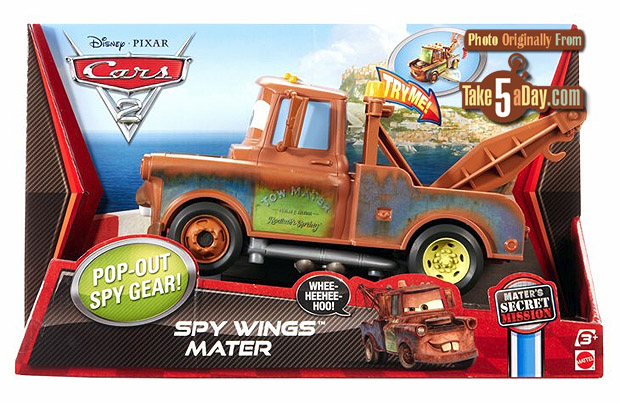 1:24 Lights & Sounds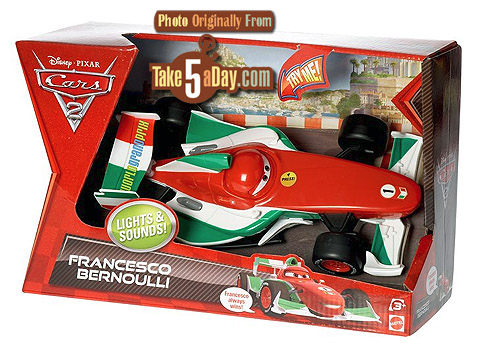 Francesco was a Target exclusive.
1:27 Scale Spy Shifters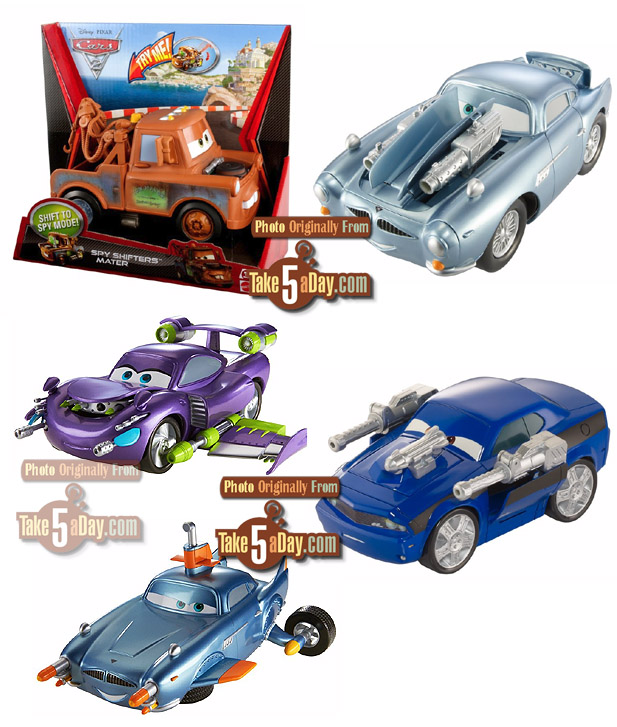 Gear Up & Go
Finn, Lightning & Mater.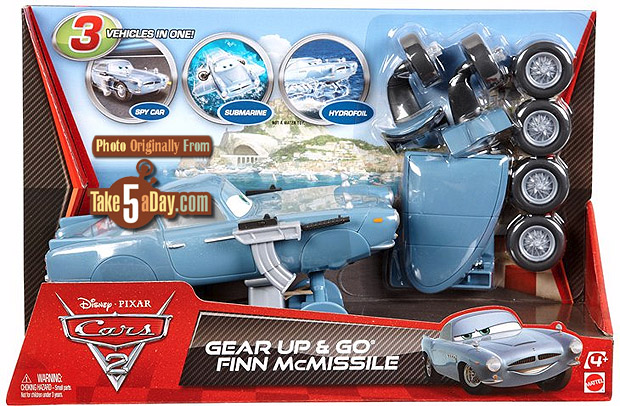 Bomb Blasting Mater
Forget anyone?
Shake 'n Go's are Fisher Price as are some other plastic series …

metroxing

3 September 2012

Disney Pixar, Disney Pixar CARS 3, Mattel Disney Pixar CARS


9 Comments