Home
»
Disney Pixar
,
Disney Pixar CARS 3
,
Mattel Disney Pixar Diecast CARS 3
Mattel Disney Pixar CARS 2 Diecast: CARS 2 Returning "Favorites"
You loved them for 18 months on the Porto Corsa cards, now love them again for the first time on the second series card release (whatever that might be).
This is the FIRST singles list of returning CARS 2 diecasts for 2013 – most have been released as singles already but quite a few obvious ones are NOT on the list to be re-released … believe it or not, Petrov Trunkov is NOT on the list!

It's hard to tell when this list of re-releases is scheduled to – additional "re-release" CARS can be added at any time and of course, some might never get a re-release. But it's probably safe to say this list will run through about February 2013.
Things to note:
3 CARS from the Movie Moments lineup moves to the single lineup (Uncle Topolino, Mama Topolino and Security Finn). And Mater with Bomb moves from a box set to a single (I'm presuming it's the same release).
Three of the WGP racers are not listed: Nigel, Raoul & Carla. Most likely they will simply be available in a different configuration. Don't worry, Rip is still listed as a single. I'm going to presume Rip is not going to make a sneak blitz release in the next month and be counted as a NEW CARS 2 release in 2013, hence he is NOT on this list – still grabbing screenshots for NEW CARS 2, that checklist is coming, this one ONLY covers re-releases.
Holley is not listed as coming back as a single – probably Movie Moment or box sets.
Lemon CARS? None really listed as returning singles (not counting Vladimir and Hugo) – coming in box sets? Movie Moments? Unknown as of now. But I would find it hard to believe they will not be available in any form.
And yep, Finn is on the list …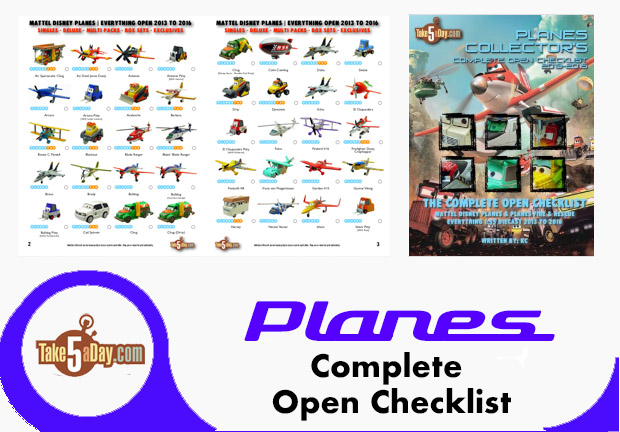 metroxing

3 September 2012

Disney Pixar, Disney Pixar CARS 3, Mattel Disney Pixar Diecast CARS 3


17 Comments