Home
»
Disney Pixar CARS 3
,
Mattel Disney Pixar Diecast CARS 3
Mattel Disney Pixar CARS 2 Diecast: San Diego Comic Con Exclusive Mater 2012 Sneak Peek Preview!
The San Diego Comic Con "Restroom Mater," looks pretty great.
This year's Comic-Con vehicle captures the hilarious scene from Cars 2 when our beloved Mater finds himself in a Tokyo bathroom stall. Just like in the movie, Mater is surprised with flashing lights, catchy music, and a thorough scrub down! This memorable moment comes to life with moving side jets, as well as a jet that springs up to clean Mater's undercarriage, lifting his back wheels off the floor. Covered in suds, Mater experiences hi-tech action unlike anything he's ever seen in Radiator Springs!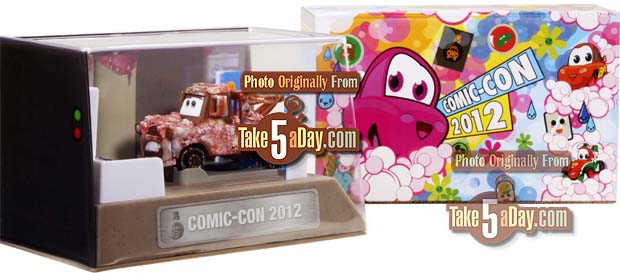 Even the packaging is fun.
You get a sudsy Mater in an acrylic case and the Tokyo restroom.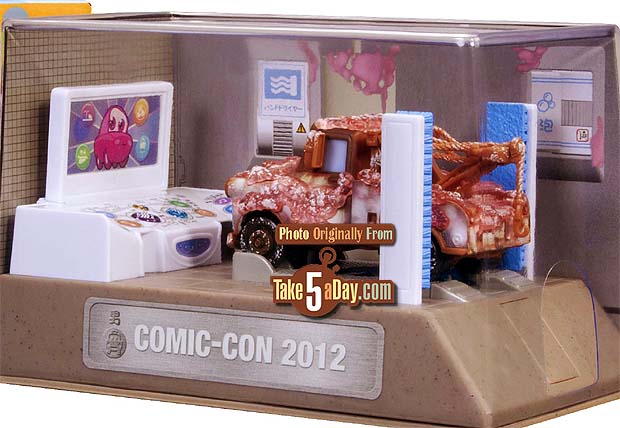 The panel lights flash, there is sound and music, & Mater get rocked. Just like the movie!
Mater looks great and the added lights & sounds pretty much clinches the deal.
While it is $30, this set is definitely packed with value … and honestly, if your plan was to wait and hope it does not sell out at SDCC over the 5 days (+ the voucher pre-order period), you might be barking up the wrong tree or more fitting, you might be all wet.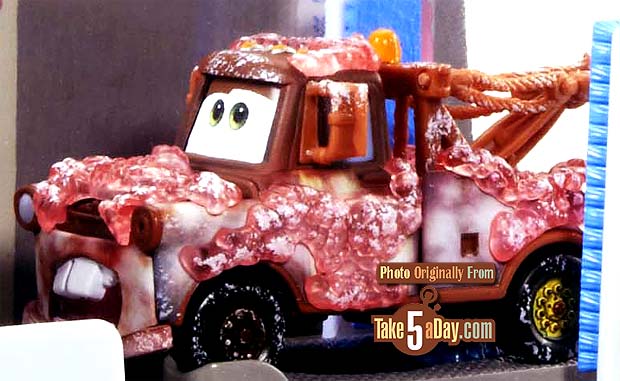 It's your decision but this should be the first sellout at the Mattel booth as people will be all hot & lathered. The detailing on Mater looks great and the fact the display/playset has lights & sounds should clinch the deal and make this an evergreen hot, hot display for CARS fans …
The current plan is that the voucher pre-sale starts on Thursday 5/30 at 9 am PT through 6/14 at 11:59 pm PT with limited quantities available for pre-order pickup at SDCC in July. Then the next time it's available is Wednesday night during Preview night at SDCC, July 11, 2012.
Good luck!
(Maybe these should've been the action agents …)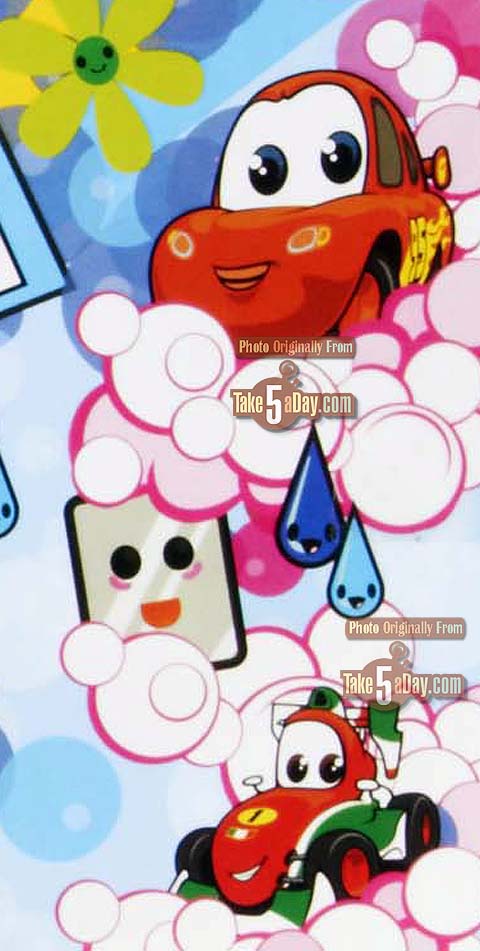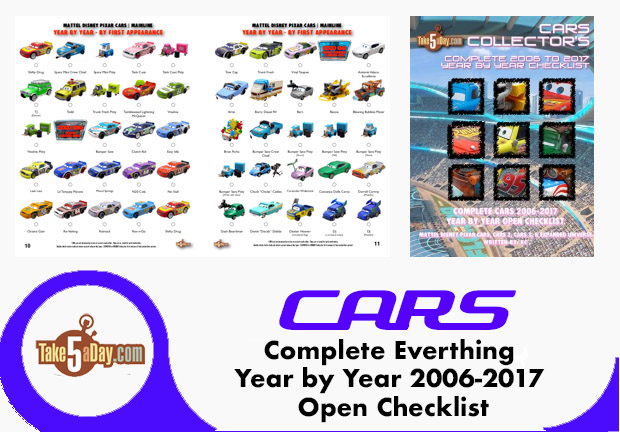 metroxing

14 May 2012

Disney Pixar CARS 3, Mattel Disney Pixar Diecast CARS 3


41 Comments