Home
»
comics
San Diego Comic Con 2012: Pre-Paid Parking is Open
Only San Diego Comic Con is so popular, it offers/requires pre-paid parking … so if you have your badges/tix in hand and you're ready, might as well pre-pay to the hotels and convention center (if it's not already sold out).
Keep in mind there are free shuttles so if the closest spots are sold out – just pick any spot the shuttle stops at … you get a nice AIR CONDITIONED ride to the Convention Center FRONT DOOR so don't panic. There is PLENTY of parking where the half dozen shuttles stop at so chill … it's NOT like trying to land a badge to SDCC.
The pre-paid parking LINK is here – thanks Ev for the heads up.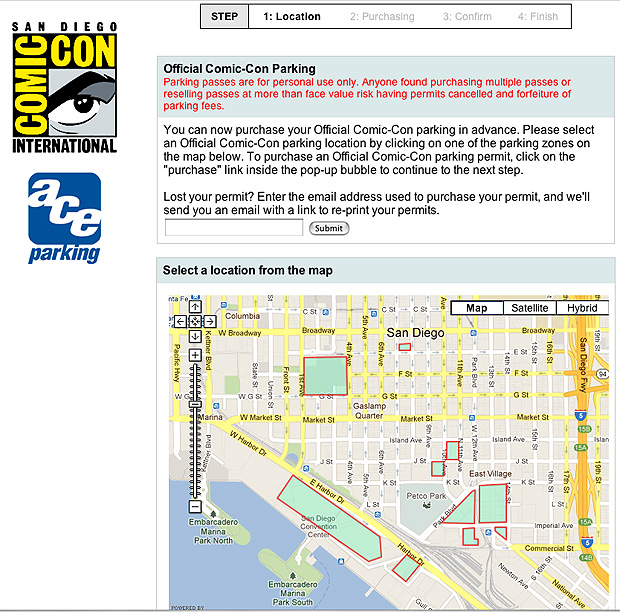 But