Home
»
Disney Pixar CARS 3
,
Mattel Disney Pixar Diecast CARS 3
Mattel Disney Pixar CARS 2 Diecast: Walmart Pricing + Price Match
Looks like Walmart joins the pricing adjusting party a day late and literally a dollar short. 🙂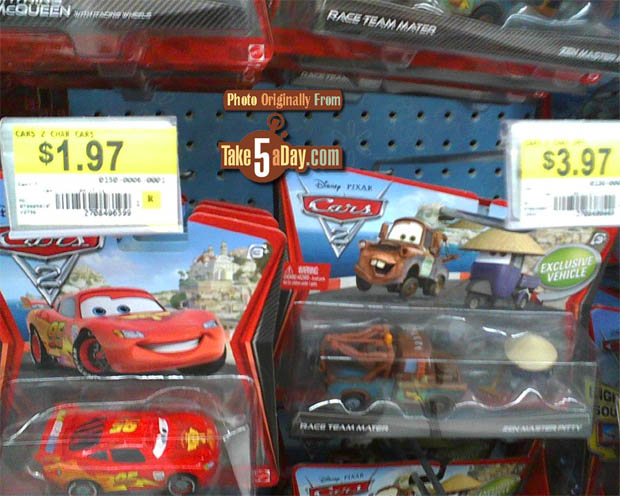 The good news now is that you can take this info to price match at Target, Kohl's and in theory Sears.*
I think you have to go to customer service at Target … good luck!
Thanks for the photo, JOHN in MO.
Is price match a huge hassle if it's not in the circular ad? We do not get a WM ad and the WM LOCAL AD feature on their website does not work for me so …
*"LLC-20's adventure" in attempting a price match at Sears …
I did get some cars at sears .99 cents price match after alot of hassle. their advertisement says plus 10 % of the difference, the store mgr. would not do the 10 percent and really didnt want to do the price match. I think its class action time, they really pissed me off… Can you find out if anyone else has trouble with getting the price match. I took in the paper, not good enough. They had to call the store to see if they had stock and ask if the price was .99 cents. The guy from sears got no response from target and gave up and said he would not price match. So I called and got someone there at target to say they had stock and on sale and their store number. They told that to the guy at sears, he still didnt want to do it, so here comes the manager. He didnt want to either, said he has take a loss, then I asked for the extra 10 off and he said no way. So I settled for $.99 – if a store does not want to price match then they should live up to what they do say.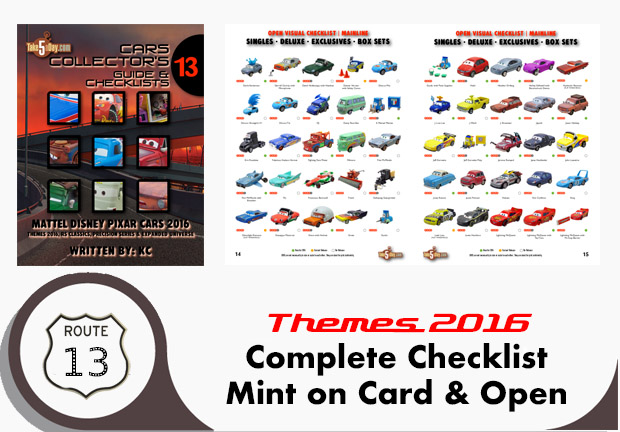 metroxing

18 April 2012

Disney Pixar CARS 3, Mattel Disney Pixar Diecast CARS 3


3 Comments