Home
»
Disney Pixar
,
Disney Pixar CARS 3
,
Mattel Disney Pixar Diecast CARS 3
Mattel Disney Pixar CARS 2 Diecast: Metallic Francesco Bernoulli (No, The Other One)
I know when someone says METALLIC CARS, you think of the Disney CHASE Metallic Francesco Bernoulli. But long time collectors might remember back to the days of yore when Mattel also released CARS … 🙂  or 🙁 …
Can you remember back that far? When you & your best date would stroll hand in hand, get some pop for quarter and over the boardwalk to Toys R Us?
Remember a time of listening to LP's and hearing the word "gingham" at least once a day?
Those days might be back … someday …
Toys R Us exclusive – it will probably sell in stores as an exclusive and later, there might be another promotion, buy X dollars of CARS items and get this "free."
No word as to when they'll arrive – drop us a line if you see it.
I guess TRU is ready to put the past behind us and price for the future …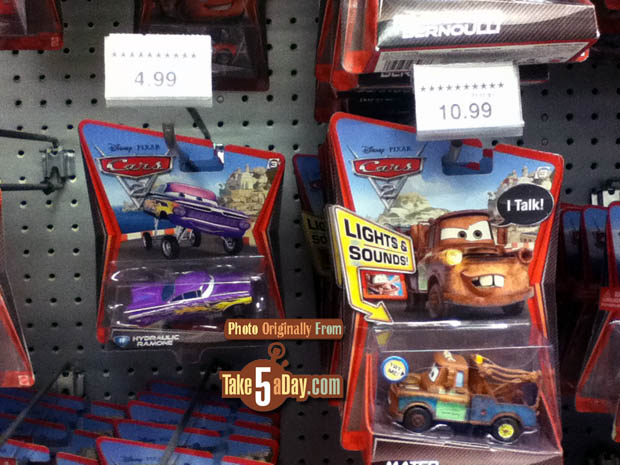 Guess the days of $.99 diecasts are long gone …
Well, it does make buying $25 worth of CARS, get metallic Francesco free that much easier … Why clear off the pegs for the new pegwarmers of the Queen, or Funny CAR Mater when Finn holds down the fort/pegs.
Or is pricing now just double the price of gallon of gas and moves up & down?
Thanks for the photos of TRU, "CAC1959."
Oh and it's also NOT this metallic Francesco …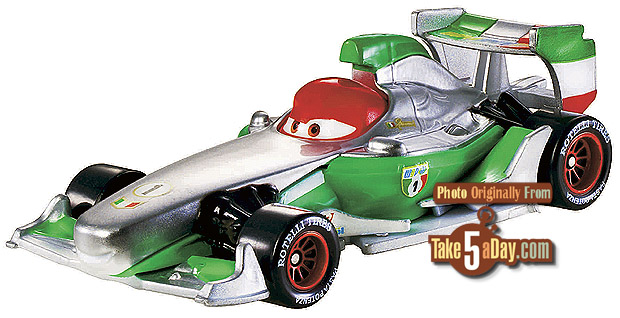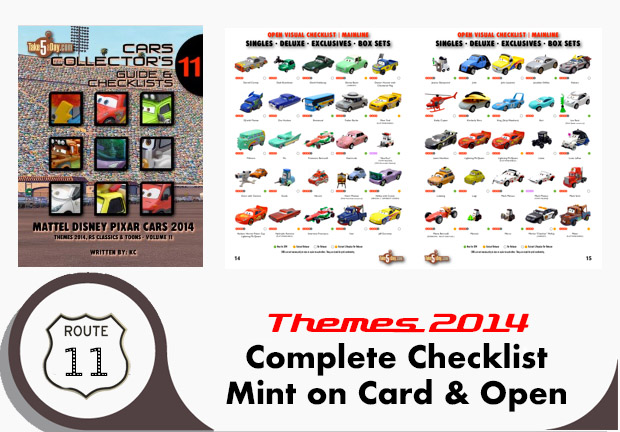 metroxing

17 April 2012

Disney Pixar, Disney Pixar CARS 3, Mattel Disney Pixar Diecast CARS 3


9 Comments