Home
»
Food
Shake, Shake, Shake: It's Green & the Other One is Meaty
Shamrock Shakes are back and according to CNN, our long national nightmare is over, it's available countrywide … apparently it was not available at every McD's before but 2012 … it's everywhere you have a hankering for a vanilla shake with green coloring and mint flavoring (whoops, did I let the secret out of the bag?).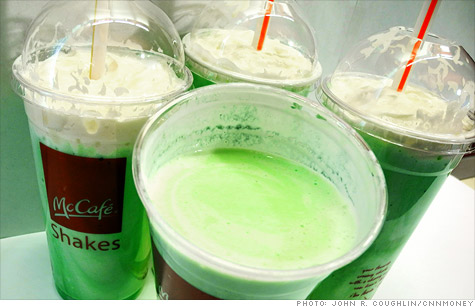 While I have never checked the nutritional content of a Shamrock Shake, I'm guessing you definitely do not want to look too closely at these numbers … the Jack in the Box new BACON SHAKE …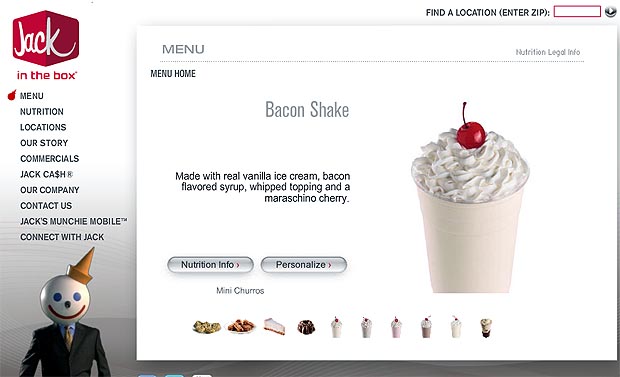 The good news is there are no actual pieces of bacon but bacon-flavor syrup … or is that the bad news? Let us know what you think.
Did you know there was actually a mascot-creature for the Shamrock Shake?
Uncle O'Grimacey.
I guess I just did not watch enough TV as a kid … I remember the weird fry guys but not him …