Home
»
Disney Pixar CARS 3
,
Mattel Disney Pixar Diecast CARS 3
Mattel Disney Pixar CARS 2 Diecast: European CARS 2 Poster – Revealing …
There is a new European poster showing off the diecasts of CARS 2 … most of which has been released or revealed here already but there are some photos of some only previously shown on a list …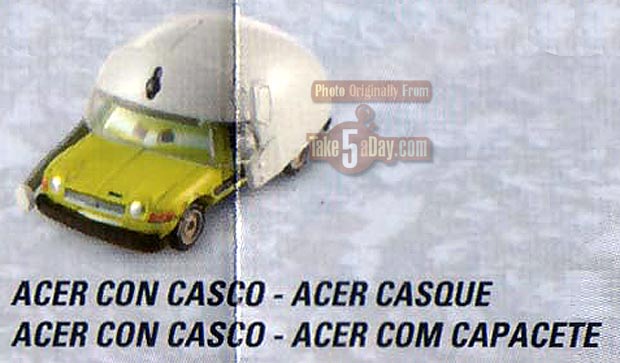 Acer with Helmet (as it is in every language). 🙂

Acer with Blowtorch/Flame … plus the apparent return of Toon *Yokoza* … well, that's what he was called as a Toon – either this is a misspelling or the oddball European spelling of a Japanese word.
While we have seen pics of these two already, this is the first time we've seen their assigned names – (Airport Security Officer) Murakarmi & Becky Wheelin, Airport Mini Cooper.

And a change in Miguel Camino's crew chief name from Petro Cartalina to Pietro Cartalina.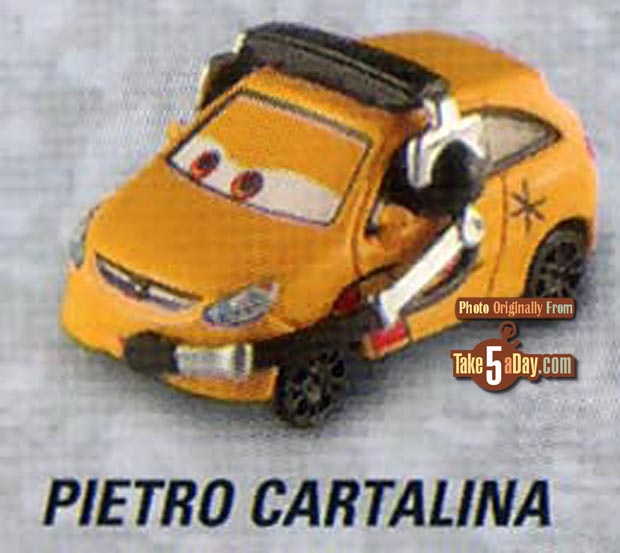 Here's what the poster looks like.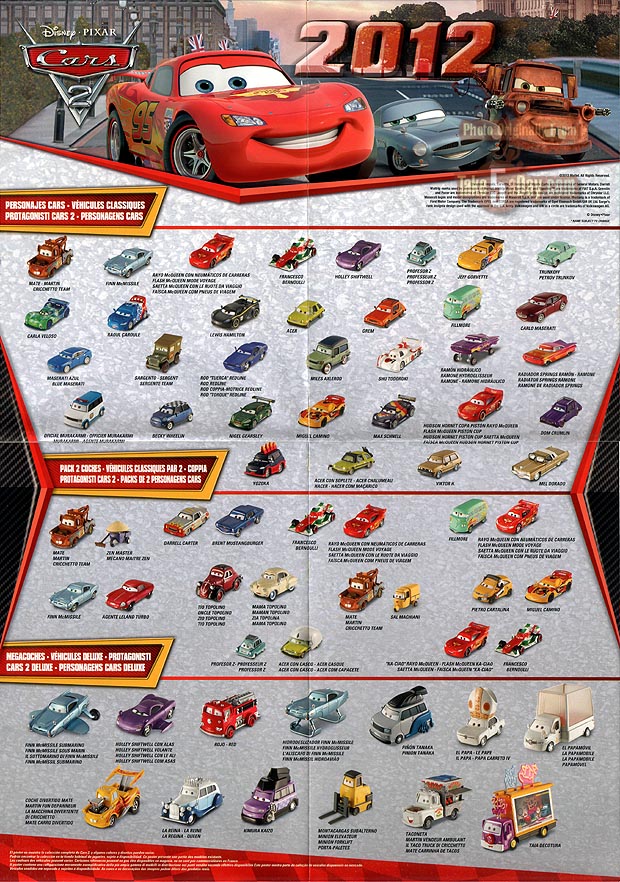 Thanks, David V. for the poster scan!
(Yes, the poster is not complete COMPLETE of everything released).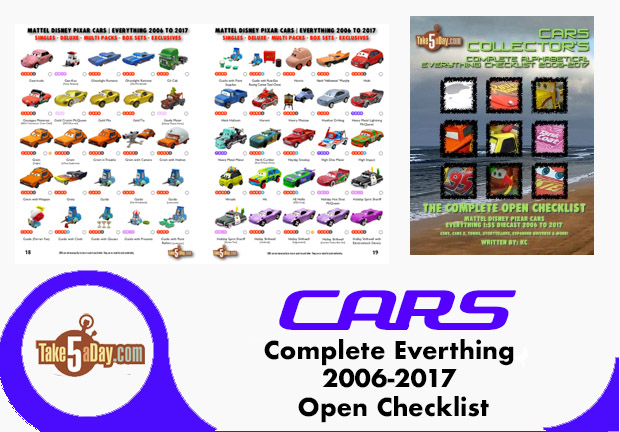 metroxing

2 February 2012

Disney Pixar CARS 3, Mattel Disney Pixar Diecast CARS 3


12 Comments