Home
»
Food
Girl Scout Cookie Flavors Lip Balm (Or Cheetos, Skittles, or Butter)
Well, I suppose it's fewer calories …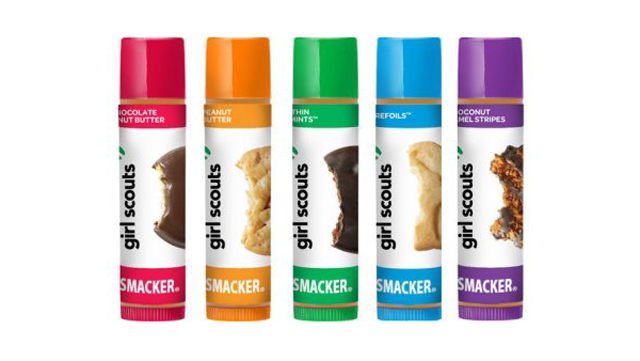 Girl Scout Cookies Flavored Lip Balm – Chocolate Peanut Butter, Trefoil, Peanut Butter, Thin Mint and Coconut Caramel Stripes.
Or Reese Peanut Butter Cups. Pickle? Skittles? Hershey's, Bubble Yum, Reese's, Jolly Rancher, Twizzlers, & Ice Breakers together, or York Peppermint, Reese's Peanut Butter, Hershey's Chocolate …
Cheetos?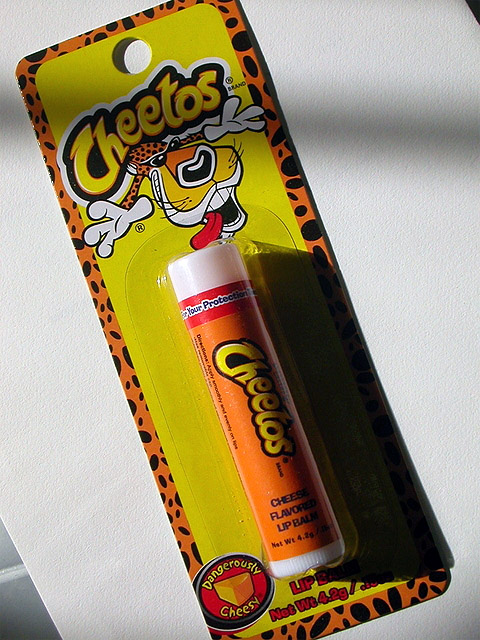 And Paula Deen offers up BUTTER FLAVORED Lip balm … plus peach cobbler, pecan pie, pumpkin pie, key lime pie and banana pudding.