Home
»
Gadgets
New Fun Wacky iPhone Related From CES
If you've ever thought – if only my iPhone were magnetized to me or some surface so I never have to look for it – your wishes are granted … via BodyDock.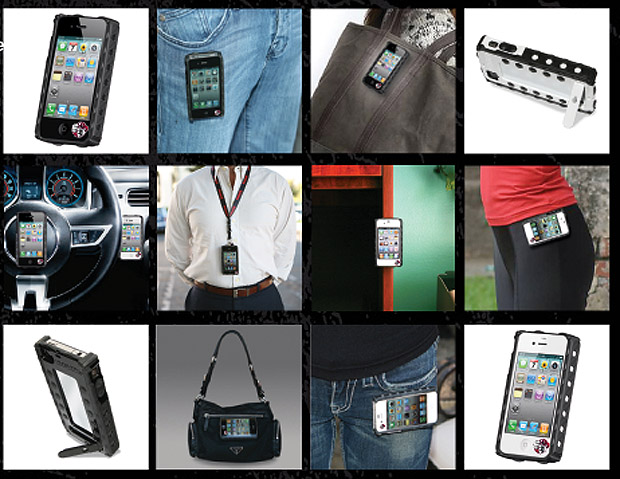 I could not figure out why you would need to add wheels to your iPhone?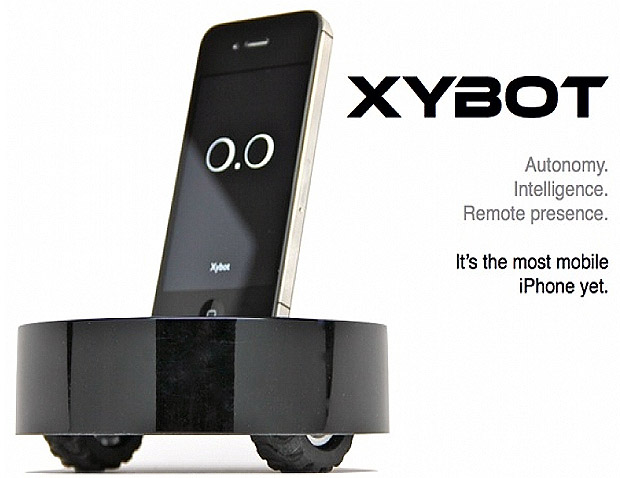 But with a second iPhone to send commands, "It can snap pictures or shoot video along the way both from the iPhone itself and from a camera mounted on the Xybot itself."
Handy if you live a war zone or like spying on people. No arms to defuse the bomb though.
"The companion software includes video analytics for sensing motion and remembers the floor plan so you can "send it on patrol"
It also has facial recognition capabilities and it even remembers faces so you can tell it, for example, "Go find Rover the dog."
Again, no arms, how's it supposed to beer you?
Integrate it with your iPod's flashlight app and send the Xybot around the home when you're out of town to give the place a lived-in look.
Or play back scenes from Quentin Tarantino films?
From Xybot.
And finally an iPod Dock that doubles as the Hadrian Wall and you can save on buying an entertainment center, a dining room table and a guest bed …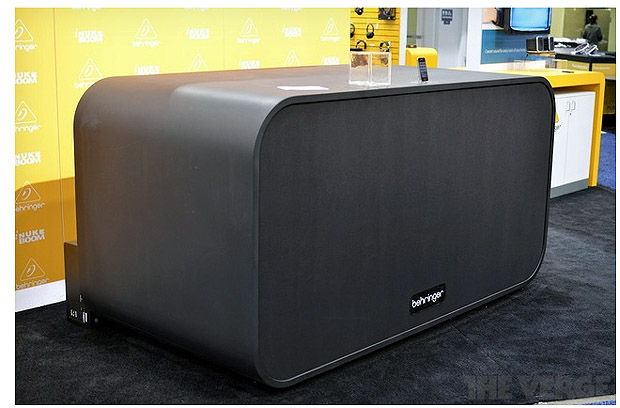 And in case you think it's an optical illusion? Here are some actual people next to it …
It's 8-foot wide, 4-foot tall, 900 pounds.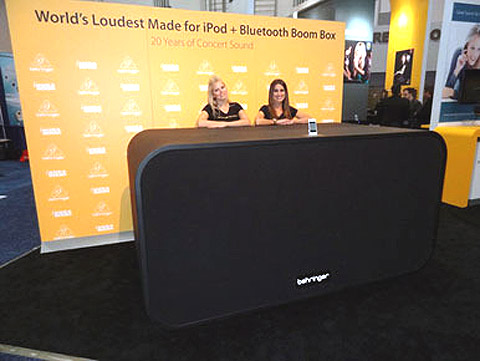 Stereo 3-way system with total output of 10,000 Watts
Twin 18″ subwoofers for gut-wrenching, pulse-pounding bass
Dual 12″ neodymium woofers for articulate bass and midrange
Two 1.75″ titanium-diaphragm HF drivers can break glass
iNUKE mode power boost
Volume control goes to all the way to "11"
It is $30k but who says going all out is cheap? Via MacWorld.com. They also sell a slightly smaller versus 895 lbs less bedside version for $99.