Home
»
Lego
Ichiban Toys: Custom Lego Ready to Build
While Lego has a lot of licenses locked up (only Lego has DC & Marvel!) plus Hobbit – Lord of the Rings is coming – they can't license everything plus some properties are cool, they are limited in their appeal so Ichiban Toys has stepped in with complete custom kits with instructions and bricks!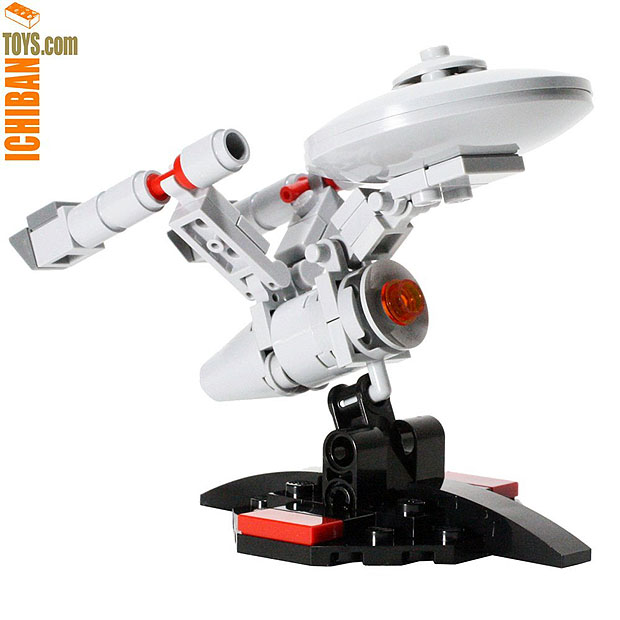 While they buy the bricks from LEGO, I'm guessing the flux capacitor is a custom?
The pricing is what you'd expect but inline … it's not LEGO is a bargain brand toy. 🙂
You can check them out here.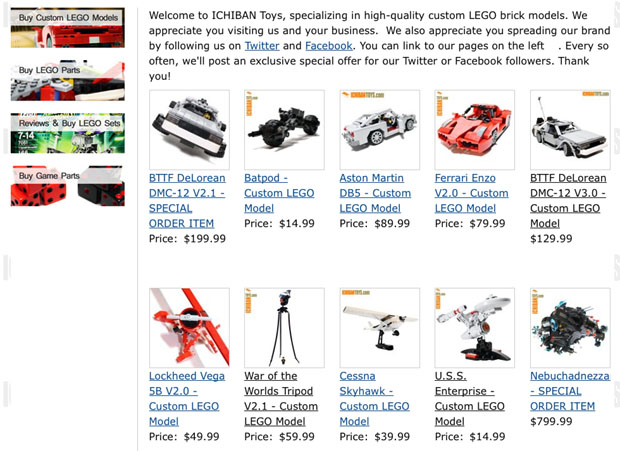 It looks like LEGO is closing out the "DesignByMe" software which lets you design and buy bricks to build it. You have another week.
You can still buy by the brick … or in store, by weight.